Finding a Surrogacy Agency in California
Boutique Surrogacy Agency Based in Northern California
We connect surrogates with intended parents in Roseville, Sacramento, the San Francisco Bay Area, Los Angeles area and beyond
Finding a Surrogacy Agency in California
Making the decision to expand your family by undergoing surrogacy is a huge step. However, finding a surrogate is time-consuming and a huge burden for most people. It involves correctly screening candidates, looking at their pregnancy history, examining their motivations and goals for wanting to become a surrogate, and ultimately helping them stay committed to the process. If you're looking for a surrogate, there is no better service to use than a that of a surrogate agency to help you find the perfect candidate. Finding a surrogate for anyone is not easy and should not be undertaken by yourself. If you're a parent looking for a surrogate mother, you've come to the right place. It is important to know, before embarking on the surrogacy journey, that surrogacy can be a complex process. Whether you are an intended parent or looking to be a surrogate mother, undergoing the surrogacy process with the help of a professional surrogacy agency makes the journey less daunting, stress-free and even enjoyable.
What is a Surrogacy Agency or Surrogate Agency?
A surrogacy agency or surrogate agency serves as an all-in-one shop for all the services you will need to ensure a successful surrogacy experience. It coordinates most or all aspects of the surrogacy process, including finding a surrogate mother, coordinating her medical and legal aspects and ensuring that the surrogacy process is as stress-free as possible.
Surrogacy agencies in California are not regulated by a licensing organization. This means that the services offered by one agency are not necessarily offered by another agency. It is important to always do your research before signing up with a surrogacy agency. You want to work with a surrogacy agency that will be able to meet all your needs, an agency you trust and feel comfortable with.
Services Offered by Surrogacy Agencies In California
Typically, some services that surrogacy agencies offer include:
FULL SCREENING of surrogate candidates to ensure they are physically, mentally and emotionally healthy to undergo the surrogacy process.
MATCHING surrogates with intended parents
CASE MANAGEMENT of the entire process, including coordinating between clinics, attorneys and other parties involved in the surrogacy process
COUNSELING both intended parents and surrogates as they navigate the surrogacy journey
REFERRALS to the best legal representatives, escrow companies and fertility clinics to meet your needs
MEDIATING communication between intended parents and surrogates
Questions to Ask Before Selecting a Surrogacy Agency
California, with its surrogacy-friendly laws, has many surrogacy centers and agencies. However, always be sure to do your research before selecting a surrogacy agency. It is also a good idea, if possible, to ask for referrals from couples or surrogates who have had successful surrogacy journeys via surrogacy agencies.
Before signing an agreement with a surrogacy agency, below are some questions you should ask to make sure that the agency is the right match for you:
What are the specific requirements of the agency that intended parents and surrogates must meet?
What is the medical and psychological screening process for surrogate mothers?
What does the pre-screening process for intended parents involve?
What specific services does the agency offer? What type of support does the agency offer to intended parents and surrogates?
Does the agency facilitate legal representation for surrogates and intended parents?
How much does a surrogacy journey cost for intended parents?
How much time will it take to find a surrogate?
What is the base compensation for surrogates?
Keep in mind that most surrogacy agencies in California focus on gestational surrogacy and not traditional surrogacy. This is because of the emotional complications that may arise with traditional surrogacy.
Made in the USA Surrogacy
Once you've made up your mind that you want to undergo surrogacy – either as a parent or surrogate – with the help of surrogacy professionals, and after doing the necessary research, the next step is to contact a surrogacy agency.
Made in the USA Surrogacy is committed to ensuring that the surrogacy journey is as smooth and stress-free as possible for both intended parents and surrogate mothers.
Made in the USA Surrogacy is committed to ensuring that the surrogacy journey is as smooth and stress-free as possible for both intended parents and surrogate mothers. Located in Northern California, Made in the USA Surrogacy caters to clients both locally and globally. We work with fertility clinics in Southern California, fertility clinics in Northern California such as Sacramento and San Francisco- and have surrogate mothers all throughout the state of California. Our primary goal is to help couples with infertility issues realize their dream of becoming parents. Contact us today!
CONTACT US
If you have any questions, please give us a call anytime. Phone: (916) 226-4342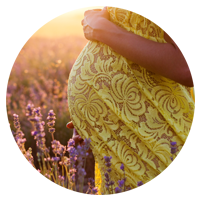 California Surrogacy