Made in the USA Surrogacy
Boutique Surrogacy Agency Based in Northern California
We connect surrogates with intended parents in Roseville, Sacramento, the San Francisco Bay Area, Los Angeles area and beyond
We are one of a few agencies in California that value each Surrogate's individual belief system
We Serve You
Made in the USA Surrogacy is a local Northern California based surrogate agency designed to serve surrogates in California and local couples in California looking to have a child through Surrogacy. We are located in Northern California and serve surrogates throughout the United States, Intended Parents globally and the children we hope to bring into this world together.
Infertility affects more than 100 million couples worldwide. Since the beginning of assisted reproduction, families have been able to try to fill the childless void through means of IVF and surrogacy. It is our goal to equip our surrogates and our intended parents with the resources, and care they will need in order to have a successful surrogacy!
Family-Owned Business
To introduce ourselves we are Samantha and Peter. We have been married for five years and have a young son and another baby on the way. We are also proud surrogate parents of a baby boy who now lives in China with his parents and three older siblings! We started Made in the USA Surrogacy after completing an amazing and life-changing surrogacy journey.
We are Surrogate Parents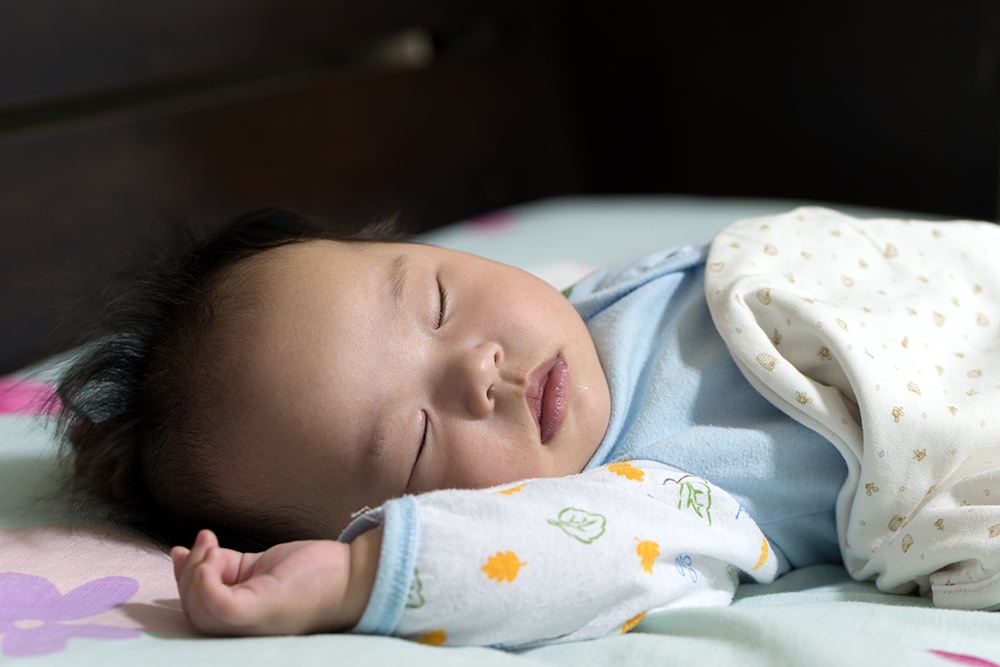 I first became interested in becoming a surrogate, when I witnessed loved ones struggle to conceive a child. This was heartbreaking to me and I was always trying to find a way that I would be able to help them, because I am naturally a compassionate and giving individual.
Fast forward several years, as I was rocking my son to sleep one night it occurred to me that there are many families that are without the joy of parenthood which they have not chosen by choice. I began researching becoming a gestational surrogate and the idea was rooted. I pondered the idea to become a surrogate for several months and discussed it with my husband and family, and while they had questions, I could not escape the burning desire that I wanted to help another family have a child.
I sought an agency that would value my religious beliefs. I wanted to provide a baby to a couple who valued my wants not to abort or selectively reduce. These were very strong convictions of mine and as I researched surrogate agencies in California, I noticed there were very few if any that would match me with a family if I did not at first agree with these procedures if they needed to be had. It seemed counter-productive to me personally to offer to have a child for a family, and then be asked to abort or reduce.
I was quickly matched with a family from China and was blessed with the opportunity to provide them with a son that they were so desperately hoping for. The surrogacy process took about a year and half from start to finish, but the reward was immense. We had a unique opportunity to get to know another family in a very intimate way and provide to them one of their deepest desires. I will never forget witnessing that baby boy's mother holding him for the first time.
Surrogate Belief System
As my belief system was really important to me in the process of becoming a surrogate, I realized there may be other surrogates who are rejected because of their belief system. At Made in the USA Surrogacy, we strive to match each and every surrogate based on their healthy pregnancy history and their lifestyle first- because this is what matters to have a successful pregnancy ending in a healthy baby! If a surrogate has a certain belief system or religious convictions, we will not deny them solely based on this.
Each surrogate and parent(s) are matched based on many values that have to align. We take the time to get to know each and every one of our surrogates and parents, to best match them with a long-term successful surrogate match. We hope to provide an opportunity to surrogates and intended parents to complete their family, while maintaining their individual moral convictions, whichever those are individually for them.
Samantha has a love for children and families. She holds a Bachelor's Degree in Psychology and worked in social services and adoptions for several years. She also completed a surrogacy journey in 2017 that forever enriched her life.