California Surrogacy Requirements
Boutique Surrogacy Agency Based in Northern California
We connect surrogates with intended parents in Roseville, Sacramento, the San Francisco Bay Area, Los Angeles area and beyond
CALIFORNIA SURROGACY REQUIREMENTS
Looking to become a surrogate mother in California? Being a surrogate is truly one of the most rewarding things you can do, helping intended parent(s) with fertility issues expand their family by carrying and giving birth to their baby. Before you can become a surrogate, there are some requirements you must meet to be eligible for surrogacy in California.
Keep in mind that surrogacy is not regulated by a particular licensing entity in California. There are no set standard requirements in place to become a surrogate, and the requirements vary from one agency to the next. However, the following are the general requirements you can expect from a surrogacy agency in California:
Health Requirements
The ideal candidate for surrogacy must comply with certain health requirements that surrogacy professionals in California set. These requirements are put in place to ensure that all parties are protected throughout the surrogacy process. These health requirements include, but are not limited to:
You must be a non-smoker and drug-free
You must have given birth to at least one child with no serious complications with documented medical records to prove this.
You must not have had more than one to two cesarean births and not more than three to four vaginal births (this varies across agencies).
You should have a healthy BMI, between 19 and 33.
Eligible Age for Surrogacy in California
Although there is no official age restriction to becoming a surrogate mother in California, generally, surrogate professionals require that surrogate mothers be between the ages of 21 and 41. The required age range varies from one agency to the next.
Pregnancy is not just physically demanding, it can also be emotionally demanding. That is why these age limits are set by surrogacy professionals as women between these ages are usually better suited to handle the physical and emotional demands of pregnancy. By setting these age requirements, the risks associated with pregnancy are minimized.
Medical (Screening) Requirements
Once it is determined that you meet the health and age requirements set by a surrogacy agency, the potential surrogate mother will have to undergo medical screening which includes urine and blood testing as well as a physical examination. This is to ascertain whether or not you are physically capable of undergoing the fertilization treatments and other applicable medical procedures like embryo transfers.
Emotional and Psychological Requirements
Pregnancy not only takes a toll on your body – it can be quite demanding, emotionally and mentally. Surrogacy professionals will want to be sure that a potential surrogate is mentally and emotionally strong enough to handle the demands of the surrogacy process. Psychological screenings, personality tests and in-depth interviews of potential surrogates are usually carried out to determine the mental and emotional states of potential surrogates.
Stable Family Environment
The surrogate must live a responsible life and have sufficient support from the people she is living with and surrounded by including family members and friends. Ideally, the surrogate must have a partner or spouse at home who assists her as she navigates the physical and emotional challenges of pregnancy and the surrogacy process as a whole.
Background Checks
To be a surrogate mother in California, you must have no felonies or any serious criminal record. A background check, both federal and state, will be conducted to ensure that you are the ideal candidate for the surrogacy. Some agencies also require that if you have a live-in partner, he/she also has to undergo a background check.
Financial Stability
A surrogate does not have to worry about paying her medical expenses and other pregnancy-related costs as these costs are covered by the intended parents. However, surrogates must be financially stable. Most surrogacy agencies will not accept potential surrogates who are financially dependent on government assistance. The ideal candidate for surrogacy must not be receiving federal or state financial aid including welfare, public housing, cash assistance and section 8.
Legal U.S. Permanent Resident or Citizen
Surrogates must be either legal permanent residents or citizens of the United States. For legal immigrants and residents, the surrogate must be able to present immigration documents that are valid for at least 2 years.
Travel Commitment
For the necessary medical check-ups, doctor's appointments and medical procedures, surrogates must be mobile, able and willing to travel as needed for at least a year.
If you meet these basic requirements for becoming a surrogate in California, you can begin the process of finding a surrogacy agency.
Made in the USA Surrogacy: Current Requirements for Potential Surrogates
At Made in the USA Surrogacy, we are dedicated to helping intended parents become parents, and we are committed to ensuring a successful surrogacy journey from beginning to the end, for both intended parents and surrogates. That is why we perform a rigorous screening of all potential surrogate candidates before matching with the right couples or individuals. We are looking for surrogates who are just as passionate as we are about bringing joy and fulfillment to couples or individuals who have experienced fertility issues.
For women who are interested in becoming surrogate mothers with our agency, below are the basic requirements you must meet:
You must be a legal immigrant, permanent resident or citizen of the United States
You must be between the ages of 23 and 38 years old
You must reside in a surrogacy-friendly state. Unfortunately, we do not accept surrogate applicants living in Michigan, New York, Nebraska, and Louisiana
You and your partner must pass federal and state background checks. We do not accept surrogate applicants who have prior felonies
You must be a non-smoker and non-drug user
You should have a healthy BMI, between 19 and 30
You must be financially secure and should not be on any government financial assistance including welfare, public housing and section 8
You must have given birth to at least one child with no medical complications
You must not have a mental illness and should not be on any medication to treat a mental illness such as anti-anxiety medications or anti-depressants
You must not have had than one c-section birth
You must have a healthy and responsible lifestyle and must have the necessary physical and emotional support from your family and people you live with
If you meet these requirements, congratulations! You are one step closer to becoming a surrogate mother. Fill out our application form or contact us now for more information!
CONTACT US
If you have any questions, please give us a call anytime. Phone: (916) 226-4342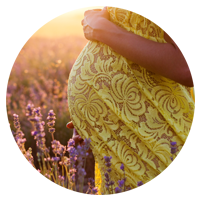 California Surrogacy