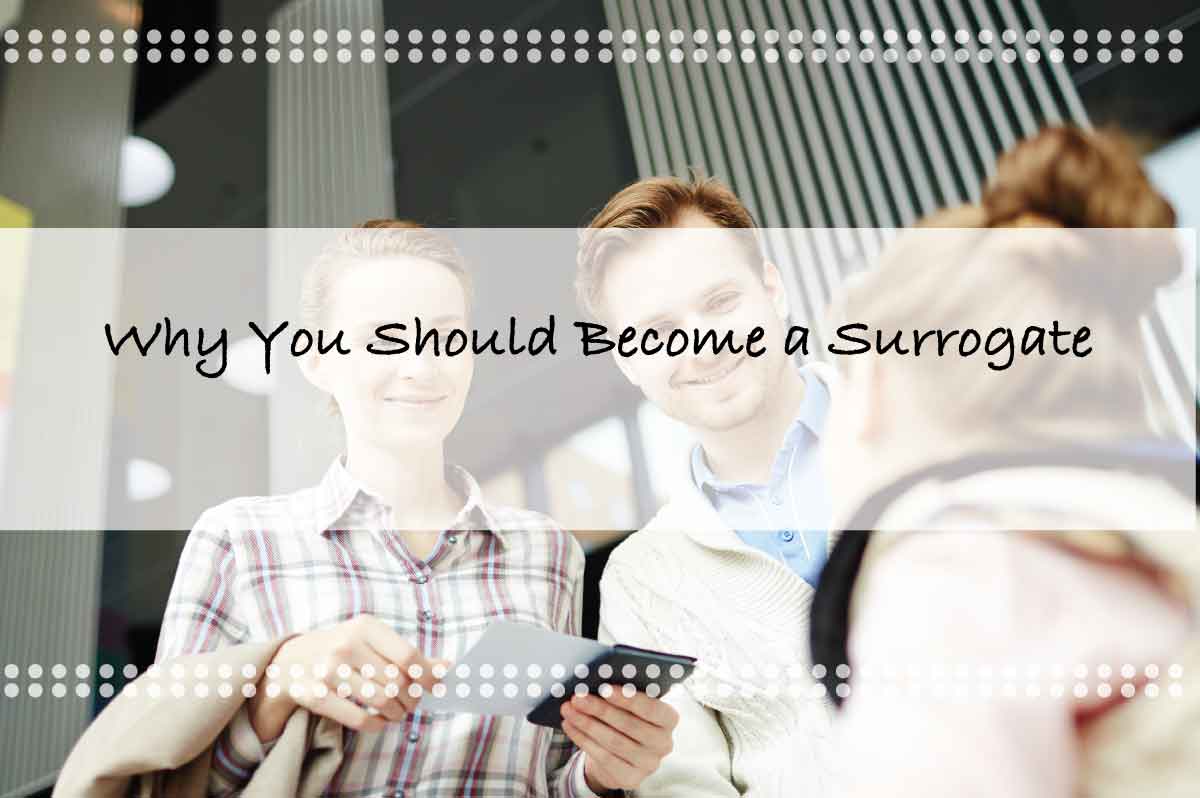 How much do surrogates make? And Why You Should Become One.
Busy mothers looking for a second way to earn some money may have a difficult time finding a position that allows them to continue working full-time at their normal job. One often-overlooked way to earn some extra money that also serves a great cause is working as a surrogate mother.
Because it isn't easy to join a surrogate agency in Florida, there's a high demand for healthy women who have had babies before. Yet helping intended parents struggling with infertility can be a great way to earn a second income without sacrificing your day-to-day work schedule. You'll also work as a miracle worker in helping intended parents finally achieve their dreams of parenthood.
Before you join our surrogacy agency in Florida, it's important that you know what you can expect for compensation. For specific questions, you should contact our agency. Otherwise, if you're ready to apply now, then you can do so here. Here's what you need to know about how much a surrogate can make through our surrogate agency in Florida.
How Much Can You Expect to Get Paid as a Surrogate?
When searching through the "surrogacy near me" results, you may find several answers for how much a surrogate can make. The total amount depends on a few different factors. The first is where you're located. If you join an agency outside of your state, then you may see a different rate than those who work in the same state as the agency.
It also depends on what agency you use. Some agencies offer a huge compensation rate to their surrogates. Yet because they're asking the intended parents struggling with infertility and their own costs to pay for that large amount, you'll likely find that few intended parents can actually afford them.
That's why our surrogacy agency in Florida does something different. We keep our prices affordable for independent parents while still ensuring that our surrogates receive the compensation they deserve.
Surrogacy in Florida, as a whole, can cost intended parents up to $100,000. That includes expenses like the agency fee, the surrogate compensation, and the fees for a fertility clinic and IVF. Many times, it often exceeds 120,000 for intended parents between all of the costs they are responsible for.
At our agency, we give our surrogates a base compensation rate of $40,000. Yet we also offer additional add-ons that can easily bring the total amount you earn through Florida surrogacy to $50,000, or bonuses the may be run currently at the time of your application, such as our current Sign-On bonus of $5,000 in addition to bonus compensation (bonuses can and will change based on the time of matching with intended parents and time of bonuses offered by the Agency).
You can find out more about the add-ons and expenses that are covered during your pregnancy on our compensation page.
When Can You Expect To Start Receiving Compensation in Florida?
Surrogacy in Florida takes some time. First, you need to be accepted into our agency. We don't accept just any young woman into our family. We have a screening process that helps keep unhealthy women from becoming surrogates.
This step is necessary to ensure that intended parents are able to find a surrogate who is healthy enough to carry and deliver their baby safely. It's also imperative that we do our utmost to keep our surrogates safe. This means that we, unfortunately, have to sometimes turn women away for their own benefit.
After being accepted into the agency, you then have to wait to be matched with intended parents. We do this process for you. We have questionnaires for both surrogates and intended parents to fill out. Based on that information, we can help intended parents find a surrogate in Florida that matches their needs, beliefs, and values.
As soon as we help intended parents find a surrogate like yourself, then you can start the IVF process. Your body will start being prepared for pregnancy. The intended parents may need to search for an egg donor before starting IVF as well. That can make this process take a bit longer.
It's also possible that the embryo transfer will fail. If this happens, then IVF needs to be performed again. The intended parents may even need to find another egg donor or consider if they will move forward after this point.
However, if the embryo transfer is successful and the pregnancy is confirmed, you'll finally start being able to receive your compensation payments after a confirmation of pregnancy usually after 6 weeks from your IVF doctor.
You Don't Need to Pay Your Medical Bills
One problem that some surrogates may run into is that they receive a medical bill and feel that they have to pay it. Medical expenses are something that the intended parents take care of. When you become a surrogate in Florida through our agency, you should send any medical bills that you receive to our agency. They'll be paid from the escrow that the intended parents created.
We strive to make surrogacy as easy and as simple as possible. There's no need to stress when a medical bill comes to your home.
You don't need to search "surrogacy near me" to know that there are a lot of expenses involved in a pregnancy. You have maternity clothes, vitamins, and the costs associated with traveling to and from a doctor's office.
All of those expenses are also covered by your intended parents. After they find a surrogate in Florida through our agency, we'll set up a meeting between the two of you. If you decide to match together, after the medical clearance you receive with their fertility clinic, you will be have a meeting with your surrogacy lawyer to discuss the  During that meeting, you can discuss with them the certain aspects that you want to make sure are covered by them. This may include additional things like maternity massages for sore backs.
Intended Parents Cover Some of Your Work Pay
One additional bonus of our agency is that intended parents will pay for missed work up to a certain number of days for your appointments and missed work. This ensures you're able to meet with your doctor and attend your appointments without losing out on money from work. Your spouse is also included for 10 days of his missed pay regardless of when he claims it.
How You're Paid
You shouldn't expect to receive one huge payment once the pregnancy is confirmed. Instead, at the confirmation of a fetal heartbeat, you start receiving compensation every month. Each month you should expect to receive $4,000 plus any additional bonus income that you and your intended parents agreed upon.
Depending on the escrow company that was used by the intended parents, you'll either receive your compensation in check form or through direct deposit.
How Are Taxes Calculated?
Taxes are complex and we don't consider ourselves an expert on taxes. However, how much you pay will be determined by a professional tax representative of your choosing. Our surrogates are not considered employees by our agency. You won't receive a W-2 form from us or a 1099.
To find out your personal tax circumstances, you should reach out to your local tax professional.
Join Our Agency Today and Start Earning
Florida surrogacy can be a great way for mothers to put aside money for their children's future or even to use it as a down payment on a home. When you work alongside surrogacy, you can earn even more when added to your regular income. The amount of money you can earn as a surrogate is incredible. Yet it's not quite as incredible as the work you'll be doing.
You can help intended parents who are near to giving up on their dreams of having a baby of their own. Because of your services, you can give them the baby they've always wanted. To get started on making money and making their dreams come true, you should apply today.