Become a Surrogate in Las Vegas
Boutique Surrogacy Agency Based in Nevada
We connect surrogates with intended parents in Carson City, Reno, Las Vegas, Henderson and beyond
Become a Surrogate in Reno, Nevada
City of Las Vegas, NV
Few haven't heard of the original sin city, Las Vegas. Yet not everyone knows the history of this famous place. Archaeologists believe that travelers existed in the Las Vegas area 10,000 years ago. More recently, the Anasazi and Paiute people called it home.
The first European settlers to the area were a Mexican scout named Rafael Rivera and Antonio Armijo. It was Armijo, who was leading a group of travelers to California, that named the area Las Vegas. Meaning "The Meadows," the name was appropriate for the sprawling wild grasses that grew in the area.
It wasn't until John C. Fremont saw the area and started attracting settlers to it that any real form of settlement began. To honor him, Las Vegas dedicated a street to Fremont Street. One of the first attempts to settle was done by The Church of Jesus Christ of Latter-day Saints. They built a fort as their go-between when traveling from Salt Lake City to LA. That fort would eventually be abandoned.
Las Vegas is a relatively new city. It only officially became a city in 1911. At the time, it was a standard Nevada city. It wasn't until 1931 that Las Vegas started to make a name for itself. The state of Nevada legalized gambling and cut down certain requirements for divorce.
Casino owners started to build their casinos and other various entertainment venues. More people would come to the city during the construction of the Hoover Dam. In the 1950s, when nuclear weapons were being tested just 65 miles away from the city, residents of the city would look out and watch the mushroom clouds. They didn't realize that they were also being subjected to nuclear fallout.
Throughout the decades, more casinos and entertainment venues have been built in the city. Tourists regularly flock to the area to have fun and cut loose.
Las Vegas, being a large city, has an estimated population of 651,319.
If you are one of the many residents who call Las Vegas home, then you can be privy to an exciting and meaningful way to make extra income. Because Nevada is a surrogate-friendly state, you could become a surrogate and help intended parents who are unable to have children on their own.
Here's everything you need to know about how to become a surrogate in Las Vegas NV.
What is Surrogacy Like in Las Vegas?
Surrogacy comes in two types: traditional and gestational surrogates. Few surrogate agencies use traditional because it involves the use of the surrogate's own eggs for fertilization. This can make custody of the surrogate baby difficult to establish for courts.
Instead, our surrogate agency uses gestational. This involves the use of IVF and an embryo transfer. Intended parents go through IVF that's performed by a fertility clinic. Their egg and sperm cells are collected and placed in a petri dish. Those cells combine and form an embryo.
The surrogate then goes through an embryo transfer performed by the fertility clinic. If her body accepts the embryo, then it starts to divide and grow. With any luck, a healthy pregnancy will follow.
After nine months, the baby is born following the birth plan that was established between the intended parents and the surrogate. The intended parents receive custody of the baby, and the surrogate is able to recover and return to her normal life.
While the process of surrogacy may seem easy on paper, it requires a lot of time and effort. Those commitments are something you need to be sure that you can make.
Commitments That You Need to Make to Become a Surrogate
Surrogacy in Nevada requires a lot of commitment. In a city like Las Vegas where temptation is everywhere, you need to be sure that you can give it the time and energy that it deserves. Intended parents are relying on you to provide a healthy pregnancy.
Most surrogate journeys take anywhere from a year to two years to complete. Yet some delays can make the process of surrogacy longer. One such delay is matching. Our surrogacy agency in Nevada will help you find the intended parents that fit you best. This takes time. Matching can take anywhere from a month to three months.
One of the bigger delays is in IVF and the embryo transfer. Many things can go wrong with fertility. This can affect whether or not the embryo is formed or if it is accepted by the surrogate's body or not. When the embryo doesn't form or if it's rejected by the body, then the entire process has to begin again.
This can easily add quite a few months to the journey.
The other big commitment that you need to make is energy. A healthy pregnancy can be exhausting. You have to be able to give it the time it deserves. When your friends are ready to go out partying, you need to be able to resist and think of the baby that you're growing.
You also need to be ready to travel. Most surrogacies require you to travel to see a doctor and clinic. Your travel expenses are typically paid for by the intended parents. Yet the journey can take several days. If you're unsure if you can make that sort of commitment, then surrogacy in Nevada may not be for you.
How Much You Can Make as a Surrogate in Las Vegas, NV
Considering how much time and effort is spent on the journey, you deserve generous surrogate compensation. Our surrogate agency offers $40,000 to $50,000 per surrogate journey. We also have ways for surrogates to earn even more surrogate compensation. That amount is broken up into monthly installments of $4,250.
Here is a general breakdown of the expenses that are paid and extra ways to make money:
Base compensation: $40,000
Twins/multiples: $5,000
Monthly allowance: $250
Experienced Surrogate bonus: $5,000
Maternity Clothes: $1,000
Housekeeping: $2,000
For more information about our compensation, you can check out our website.
Are You Qualified? Surrogacy Qualifications You Must Pass
Before you can become a surrogate with our surrogacy agency in Nevada, you have to show that you are healthy enough. Both physical and mental wellness are vital. The process can be difficult. You need to have the physical and mental fortitude to see it through.
The surrogacy qualifications that you need to pass in order to join us are:
You must be between the ages of 21 and 38. This is when you're at your healthiest and most fertile.
Your BMI must be between 19 and 30. Being overweight can cause problems in the pregnancy.
You must be financially secure without receiving aid or housing from the government.
You must have had a previous pregnancy without problems and birth without complications. We'll require medical records that prove this.
You must live in the United States as either a citizen, legal immigrant, or a permanent resident.
You must be able to pass physical and mental screening.
You must be a non-smoker.
You must be a non-alcoholic.
You must not take drugs.
How to Join Our Agency in Las Vegas, NV
If you're ready to take the leap and start helping intended parents achieve their dreams of parenthood, then you should follow these steps. The first is to fill out our online intake form. This form shows us that you pass our initial qualifications as well as gives us some information about you.
When we clear that form, you'll be given the official surrogate application form. At this time, you'll also be assigned an agency coordinator. The coordinator will help with the application as well as remind you of upcoming appointments.
There will be a few things that you need to put together for us. Photos of yourself and your family are the easiest. As is a clearance letter from your OBGYN. The most difficult are your medical records. Those records should go over the healthy pregnancy that you had before.
Finally, you'll also need to complete a PAP smear.
Join Us Today
At Made in the USA Surrogacy, we strive to make the process of surrogacy easier than ever. We'll help you match with intended parents and ensure that you receive the compensation that you deserve. To get started with the process in Las Vegas today, contact our team or check out our website for more information. We're eager to find your match.
CONTACT US
If you have any questions, please give us a call anytime. Phone: (916) 226-4342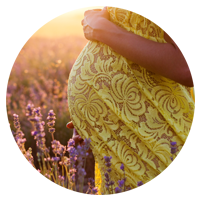 California Surrogacy