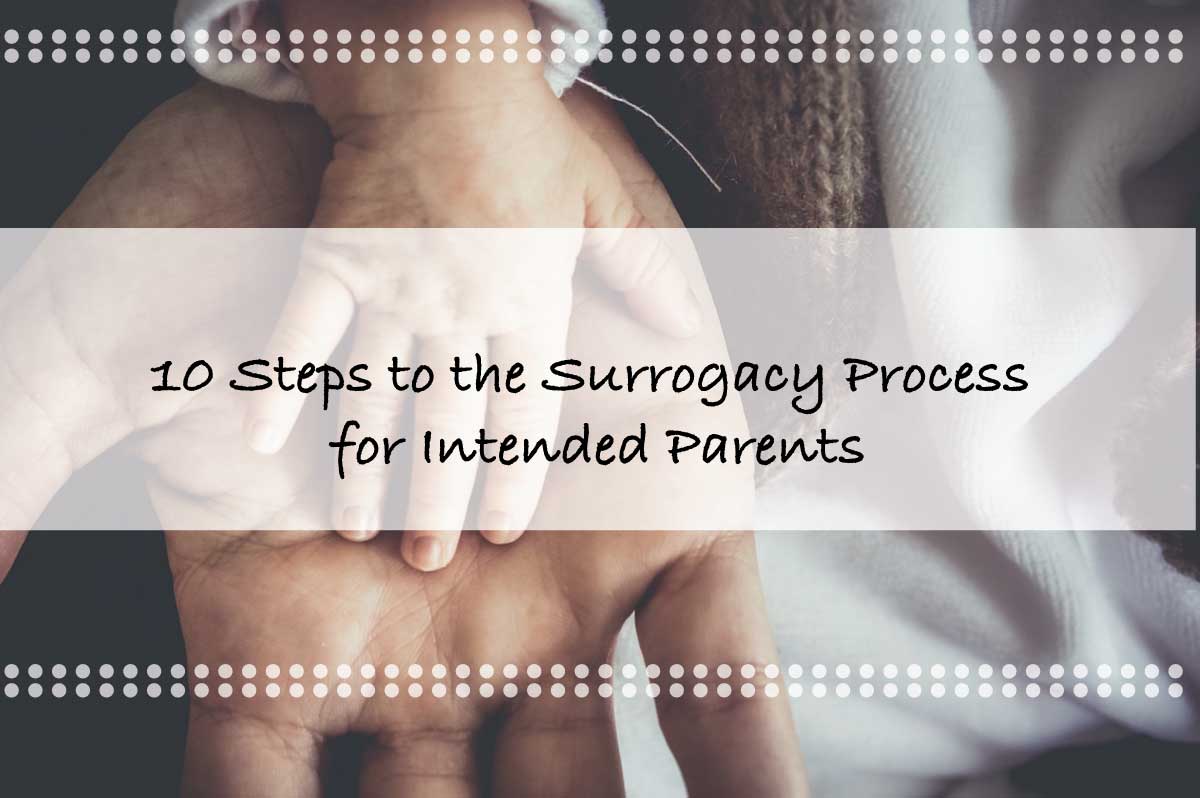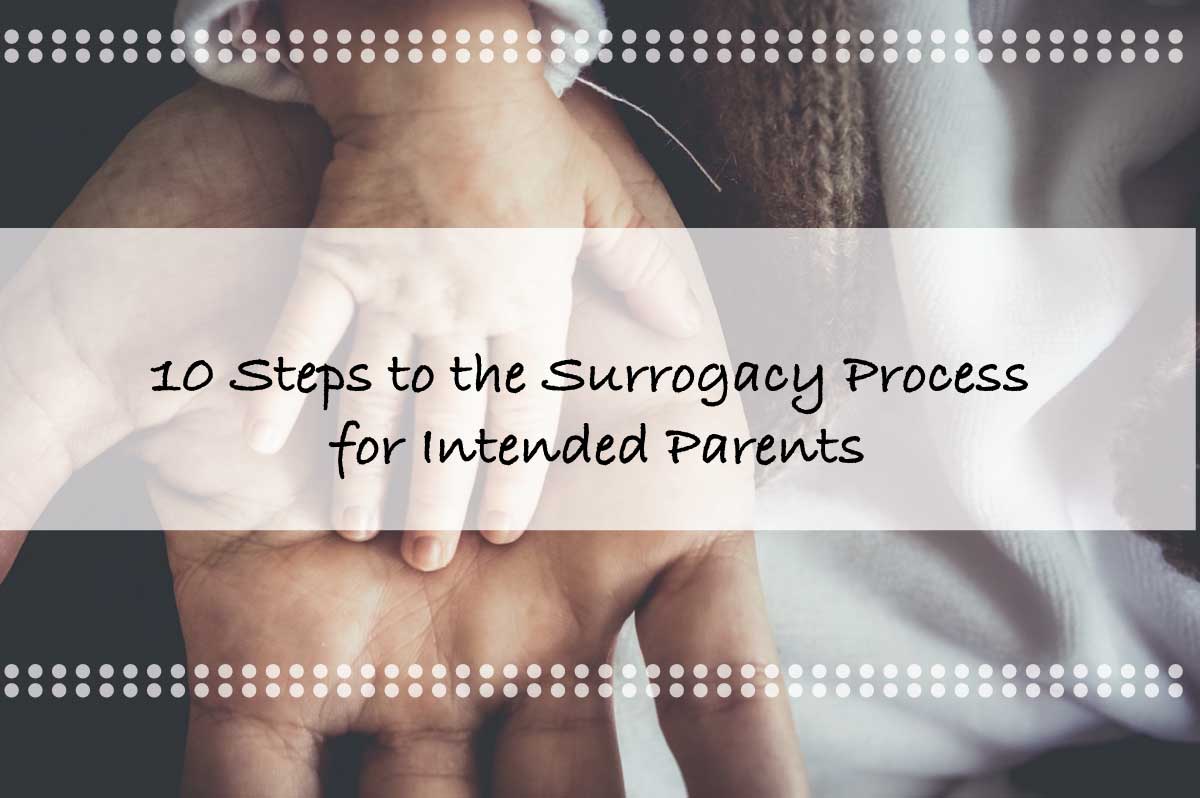 What is the Surrogacy Process for Intended Parents? 
When you have finally decided that surrogacy may be right for you (the process of hiring a gestational carrier and transferring your embryos in her), you may have a lot of questions. Such as, what is the process of surrogacy? Or, when do certain things take place? How much does surrogacy cost? When does the surrogate get paid? What surrogacy attorney near you should you use? How are surrogates approved? How soon will transfer take place after you are matched with a surrogate?
1. Initial Consultation: 
In order for us to properly help you and your loved one through the process of surrogacy, we need to know a bit about you. We will set up a consultation to learn about your battle with infertility, why you are needing a surrogate mother. Also we ask what you are looking for in a surrogate mother and "your story." This will take place in a consultation with you one-on-one with our surrogacy coordinator. We can do this either by zoom or phone call and we will attempt to get to know your situation. You will be asked questions about why you need a surrogate and what your budget is. We will also learn what your expectations are about finding a surrogate. This information is imperative for us to be able to match you properly with the right surrogate mother.
2. Parent Application
As a part of our surrogacy process, we will have you fill out a parent application that has specific information about you. This helps us properly match you with a surrogate. It will have personal information, financial information, how you plan to fund your surrogacy, and some fun details about you and your spouse or significant other. This information is vital for us to be able to put together an Intended Parent profile for us as the agency to be able to match you.
3. Signature of Agency Agreement
The Agency Agreement is a contract between our agency and you, the intended parent(s) in order for us to properly work together. It's a document that states clearly the contractual agreements of both parties and what your role is as an intended parent. Also what our role is as the surrogacy agency. This document will help define and spell the ins-and-outs of our relationship together. It includes our expectations of you as an intended parent if you choose to use our services.
4. Escrow Account Set-Up
Another part of the surrogacy process is getting your escrow account set up and funded properly. Though the tendency may be for those who are trying independent surrogacy to try and do without an escrow account or a surrogacy agency. That is generally ill advised. Escrow accounts are set up by escrow companies. These companies maintain and hold the proper licenses and insurance to make sure your money is safe. When considering that the cost of surrogacy could be in excess of $140,000-$150,000.The risk is too high to not have an escrow account. $140,000 will be a combination of escrow fees, initial deposit and surrogate health insurance. It will also include agency fees, surrogate base compensation and attorney fees. Our surrogacy escrow service is SeedTrust Escrow. The amount of $140,000 is not due upfront. However, depending on whether you are matched with a candidate your starting deposits may differ.
5. Surrogacy Match Meeting and Selection
At this part in the surrogacy process, you will finally be met with a surrogate candidate! The time to this part in your process may differ depending on the current supply of Intended Parents waiting and the supply of surrogate. For some surrogacy agencies, the time to this phase have been reported to be over 12 months. We strive to have a surrogate candidate in front of you within 6 months of you signing onto our agency. That's saying something with the impact of Covid! At this phase in the process, you'll have a chance to meet, ask questions and get to know your potential surrogate.
6. Psychological Evaluations for both surrogate and intended parents
Another important part in the process of surrogacy is the psychological evaluations. It's important since your fertility clinic will be wanting a full report on the mental health of your surrogate before they start the medical portion of your surrogacy journey. You as well want to know that your surrogate candidate is in good health mentally. The surrogate will go through questions about her past, what her pregnancies were like. It helps also speak about what the impact the surrogacy will have on her personal life. As an intended parent, you can expect questions about financial difficulties. And also whether you are ready to become a parent. The psychologist and you will discuss the implications of bringing a new baby into your world.
7. Surrogate Medical Screening at your IVF clinic
One of the most important parts of the process of surrogacy will be for your surrogate to be examined medically by your IVF clinic. They will ask your surrogate to do labs and bring her into their clinic to evaluate her reproductive organs.
99% of Made in the USA Surrogacy's surrogate mother candidates will pass their medical clearance with flying colors. Our surrogates rarely ever has a candidate been denied during this phase in the process. There are many agencies that do not adhere to strict protocol when presenting surrogate candidates to intended parents. In time these candidates show their true colors at the medical screening phase, but not after costing you time and money. If and when your surrogate passes this phase, she will be "medically cleared" and ready for the next part of your journey.
8. Gestational Surrogacy Agreement
After your surrogate candidate is matched with you and passes her medical screening, she is ready to enter into a legal agreement with you. During this part of the process, you will consult with our legal partners or the surrogacy attorney. It will spell out all details that need to be defined, such as who the parents of the child will be your expectations. Additional requirements will be spelled out with regard to food consumption, travel restrictions and compensation to your surrogate. All details of the gestational surrogacy agreement must be in line with your agency agreement as well. Some of these can include details such as escrow deposits and surrogate benefit package requirements. After you and your surrogate mother have signed the agreement, you both have "legal clearance." Then you both can move onto the next phase.
9) IVF Transfer
Once your IVF clinic has received legal clearance from your attorney, your surrogate mother will receive a calendar from your IVF clinic. It will spell out the dates of all of her fertility medication protocol and the dates of when the transfer will happen. It's during this phase that your surrogate agency or Made in the USA Surrogacy will book travel on your behalf for the surrogate to travel to your IVF clinic.
Depending on where she is located, she may need to stay the night, or several nights if your doctor prescribes bed-rest the days after transfer.
We estimate that about 80% of surrogates will need to travel either long distance road trip or by flight to make it there for the special day!
10. Pregnancy Confirmation
After embryo transfer, your surrogate mother will return to her home. She will follow your IVF doctor's recommendations for whether she should return to work immediately or take some rest. We all will eagerly await whether she will be confirmed pregnant afterward, through a series of tests. They will administer a blood test 10 days after transfer to see what results show. Depending on what the test shows, she will be tested quickly after that, about two days to test her levels once again. If she is pregnant at that time and her levels are rising, your surrogate will go to an ultrasound after 6 weeks. This is to confirm heartbeat. If the clinic confirms that heartbeat is found, her compensation starts.