How Much Does a Surrogate Make? – Made in the USA Surrogacy in Roseville, California
If you're thinking about becoming a surrogate, then the time has never been better. Surrogacy is slowly starting to become more popular as a method for childbearing across the country. With fertility rates declining, more intended parents are struggling to have a baby of their own. The process of surrogacy could be the answer for many parents struggling with fertility.
This also means that if you're someone looking to become a surrogate, then you could stand to make a decent amount of money for the next few years. This article will discuss how much does a surrogate make as well as how much a surrogate costs for a prospective intended parent.
Base Compensation For Surrogates
When you join a surrogacy agency, such as our surrogate agency in Sacramento, each agency offers surrogate candidates base compensation paid for by the intended parents. This is the base amount that all surrogates receive after they are determined pregnant. It's possible to make more than through additional expenses that are paid for by the parents. Depending on your level of experience, you can also sometimes receive a bonus base compensation.
At Made in the USA Surrogacy, our intended parents offer our surrogates a base compensation rate of $45,000. No matter what else happens, you receive $45,000. For some surrogate mothers, this amount alone could be enough to put a down payment on a new home, relieve some of their debt, or can be saved for later use for their own children.
Experienced surrogates at our surrogate agency can receive base compensation of $50,000. That's an extra $5,000 simply for having been a surrogate before. We welcome both new and experienced surrogates into our fold and pay them accordingly.
How Much Does a Surrogate Make?
In addition to the base compensation, it's also possible for a surrogate to earn even more. Intended parents will be responsible for paying for most expenses related to pregnancy.
For example, the additional expenses are considered part of a benefits package. Each California surrogate agency offers its own benefits package at different rates.
Those expenses include:
#1 – Multiples
If you end up having a set of twins or more, then the parents will have to pay a fee of $5,000. This is both if the multiples were planned or unplanned. You'll also be given an additional $1,200 for maternity clothes. You'll need to wear a bit more in order to compensate for your growing belly.
#2 – Medical and Psychological Screening
To ensure that you are healthy and mentally prepared for the process of surrogacy, you'll need to undergo a few medical and psychological screenings. The medical screenings, in particular, will inform a fertility clinic whether or not your body is prepared to start treatments. Parents will have to pay $500 for those screenings.
#3 – Fertility Medication
Once you have been cleared, the treatments will begin. To commence medication, parents will pay $500. The mock cycle will be an additional $500. When your body is ready for the actual embryo transfer, the parents will have to pay $1,000 for the transfer to be performed. Because the embryo doesn't always take, this step may need to be repeated a few times. The intended parent will have to pay for each transfer.
#4 – Travel Expenses
Sometimes, you may need to travel to the fertility clinic of choice. The surrogate agency can help manage your meals, transportation, and such. However, it will require the parents to pay for it. This amount is dependent upon the kind of transportation, the distance from the clinic, and a few other factors. Not all parents will be willing to pay for travel expenses. If you're someone who wants those costs covered, then you'll need to discuss it with your surrogate attorney. You can receive help finding an attorney through the surrogacy agency.
#5 – Childcare
Sometimes your appointments may conflict with your ability to watch over your own child. This is an expense that is paid by intended parents as well. Parents can pay $10/hr per child. Your surrogate attorney can help ensure you receive this payment and that it reflects the needs of your family as well, as each surrogate mother's family needs are unique.
#6 – Miscarriage
In the event that a miscarriage happens, the parents will pay $500. Miscarriages can be traumatic even if the baby you're carrying isn't biologically your own. They can also sometimes injure your body and make miscarriages more frequent in the future.
#7 – Invasive Procedure
In the event that you require a procedure that is considered to be invasive due to the pregnancy, the parents will pay $1,500 for that procedure. This is a rare case, but you will be compensated if it needs to happen.
#8 – Ectopic Pregnancy or Complication
Similarly, the parents will also pay $1,500 for an ectopic pregnancy or any other complication of this nature.
#9 – Loss of Reproductive Organs
Should the very worst occur, and you require a surgery that removes your reproductive organs, then the parents will pay $2,000. Made in the USA Surrogacy also has connections with insurance policies that can offer an "LRO" Loss of reproductive organs Policy. This will cover much more than the parents pay in your surrogate benefit package.
#10 – Monthly Allowance
You're also given a little bit of splurge money and money that will help you get to your appointments. Parents will give you $250 for 10 months.
#11 – Maternity Clothing
If you have just a single baby, then you'll be paid $1,000 to be used on maternity clothing. If multiples, then $1200.
#12 – Housekeeping
You'll also be given $2,000 for housekeeping. This is broken up into 10 installments of $200.
#13 – Lost Wages
You'll need to provide proof of paystubs before an amount can be garnered. However, it is possible for parents to pay any lost income that you miss out on due to being a surrogate for them.
#14 – Spousal Lost Wages
In addition to your own lost wages, it's possible for your spouse to earn lost wages back. However, they can only earn up to 10 days.
#15 – C-Section
If you're required to have a C-Section instead of a traditional birth, then the parents will pay you $1,500.
#16 – Breastmilk
If the parents wish to use your own breastmilk, then you'll be paid $250 per week.
How Much Does a Surrogate Cost?
Clearly, there are plenty of expenses and fees on top of the base compensation that a surrogate can earn. For parents, they may wonder about the actual surrogacy cost. That number ranges between each California surrogate agency.
However, intended parents struggling with infertility can expect a surrogacy cost to be around $100,000-$150,000.
A few factors can drive this cost up higher or lower. Our average cost for a surrogate through Made in the USA Surrogacy who is local to the Sacramento area and has local parents- will be around $110,000. This includes all estimated fees and the agency fee, but not IVF costs. After you find a surrogate, the process can begin. Yet the process may have a few bumps in the road that can add to the cost. For example, if more than one embryo transfer is needed, then that could drive up the cost.
At our California surrogate agency, we strive to make a financial balance between the parents and the surrogate. We want the intended parents to be able to afford to have their own baby while still giving the surrogate the income that she deserves, and we are committed to striking that balance.
Become a Surrogate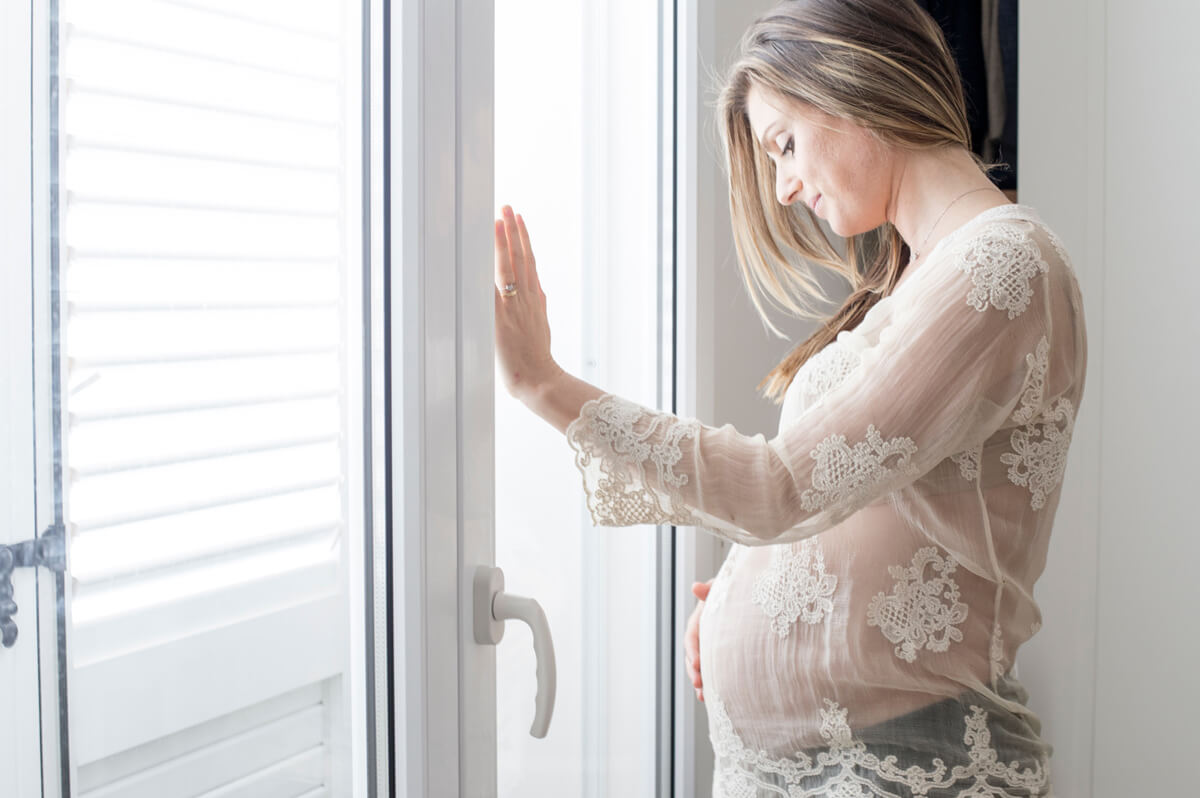 For surrogates, joining a surrogacy agency can be a great opportunity to earn extra money for their family. For parents struggling with infertility, it's possible to find a surrogate who can carry your child and give you the chance to be a parent to your own biological child.
Whether you're a prospective surrogate looking to make extra money or help a family complete theirs- we want you to fill out our intake form.
If you are a parent dreaming of having your own baby, please inquire here. We can help you find the information that you need to get started with the process. We'll make surrogacy as stress-free and easy as possible.