Match Meeting: Preparing to Meet Your Surrogate for The First Time
After searching a California surrogacy agency and joining up with Made in the USA Surrogacy, you'll be assigned to a surrogate.
For many intended parents, the initial meeting can be a nerve-wracking one. At Made in the USA Surrogacy, we want to make sure your surrogacy journey is as calming and stress-free as possible.
That's why we want to offer you these tips for how to prepare for your first meeting with your surrogate.
#1 – Get a Good Night Rest
Never underestimate the power of a good night of sleep. Although it may be difficult to fall asleep the night before due to your nerves and excitement, you should do what you can to help yourself sleep. You'll want to arrive fresh and alert at your meeting.
Being well-rested also means that your mood will be better than it would be otherwise. People are typically grumpier and easier to become agitated when they don't receive enough sleep. You don't want to leave a bad impression on the woman who has become a surrogate for you just because of a poor night's worth of sleep.
#2 – Prepare Questions
Another good idea is to prepare a list of questions for your surrogate. While they already have been matched with you based on the criteria that you listed with the surrogate agency, it's never a bad idea to interview them further. At the very least, you can put any concerns that you have to rest.
You may want to ask your surrogate about their lifestyle, such as:
Is she a late owl?
Does she work a lot?
Does she intend to continue working while having a healthy pregnancy or taking time off to focus on your baby?
How many kids does she have?
Asking her these questions can help you determine what kind of stressors she's going to face in her day-to-day life.
Those answers can also help you be better equipped to support her. If she's having a tough day, you can narrow it down to either work or being a busy mother. You'll be able to soothe or send her something that might brighten her day. Supporting your surrogate is the best way that you can help her and the pregnancy.
You can even use the opportunity to ask about parenting tips if this is your first child. Since one of the surrogacy qualifications for joining our surrogate agency is to have had a successful pregnancy and birth before, she'll be a parent already. You can utilize her experience to help form parenting techniques for yourself once the baby arrives.
If you're unsure of what other questions to ask, you can always reach out to other intended parents who have gone through the process of surrogacy. They may have questions that they wished they had asked their surrogate beforehand. Also, your surrogacy agency located in Sacramento should be able to help you come up with questions or mediate the process so you are more comfortable.
By being well-informed about your surrogate, you can become more comfortable with placing the healthy pregnancy in her hands. It will also inform you about how to best support your surrogate in an impactful way.
#3 – Establish Connections
Besides just asking her questions at your first meeting, you should also seek to establish a connection between yourselves. Many of the women who become a surrogate with us end up becoming close friends with their intended parents. Because the process of surrogacy is so emotional, it's only natural that close bonds would form.
If you want the pregnancy to be as smooth as possible, and you want to make sure that you're part of helping her have a healthy pregnancy, then getting to know your surrogate is the best way to do just that. Forge a connection with them. They're far more likely to include you in their lives—and thus integral parts of their surrogacy journey—if they feel comfortable and close to you.
Besides just getting to know what they're like in terms of how it will affect your surrogacy journey, get to know them as a person. Ask them more intimately about their job and what they do there. You can ask them if they enjoy their boss, their work, or if they have any aspirations for their career.
You can even delve deeper with their family. You can ask questions, such as:
What are the names of their children? What are they like?
What sort of fun family vacations do they take?
Do their children have any career aspirations yet?
One last thing to inquire about is whether or not they're open to spending time with you. This is important for two reasons: 
The first reason is that it allows you more time to spend with them while they're pregnant with your baby. This means you can touch their belly more often and feel connected further with your baby.
The second reason is that it also allows you to get to know them better and forge that friendship even deeper.
#4 – Ask About Experience
During the meeting, you might also want to ask about their experience.
One of the best aspects of a surrogacy agency in California is that they help nurture their surrogates, so they remain with the agency. As long as their medical records hold up, and they continue to meet with their surrogacy qualifications, surrogates can serve family after family.
That experience is something you can draw on during your first meeting. You likely have a lot of questions about their becoming a surrogate and the process as a whole. You may have performed some research and the agency may have cued you in on some of the activities that need to happen. However, that doesn't mean you understand every expectation.
A surrogate who has been through it all can be a great benefit in that regard. When you search "surrogacy Sacramento" and become attached to our agency, we may be able to offer you experienced surrogates, depending on the time you inquire. These are women who have carried surrogate babies for parents before. They have intimate knowledge about the fertility appointments and the process as a whole. If we do not have any experienced surrogates, please know that every surrogate prospect has been a mother and experienced birth before- they will make excellent prospects.
If you're nervous about surrogacy in California, then hiring an experienced surrogacy agency such as ours may be a great choice to make. You can ask us about all of our experiences, so you can be better prepared for similar experiences yourself.
#5 – Small Gift
One way to go above and beyond for your first meeting with your surrogate is to bring a small gift.
After all, it isn't easy becoming a surrogate. Nor is the process easy in itself. Your surrogate has been through a lot just to become one. She needed to go through several gauntlets like collecting her medical records, finding the right surrogacy agency in California to join, and going through numerous tests to ensure that she was healthy enough to carry a baby.
All of that time and effort should be awarded. A small gift shows your appreciation for her choice in becoming a surrogate.
Get Your First Meeting Scheduled Today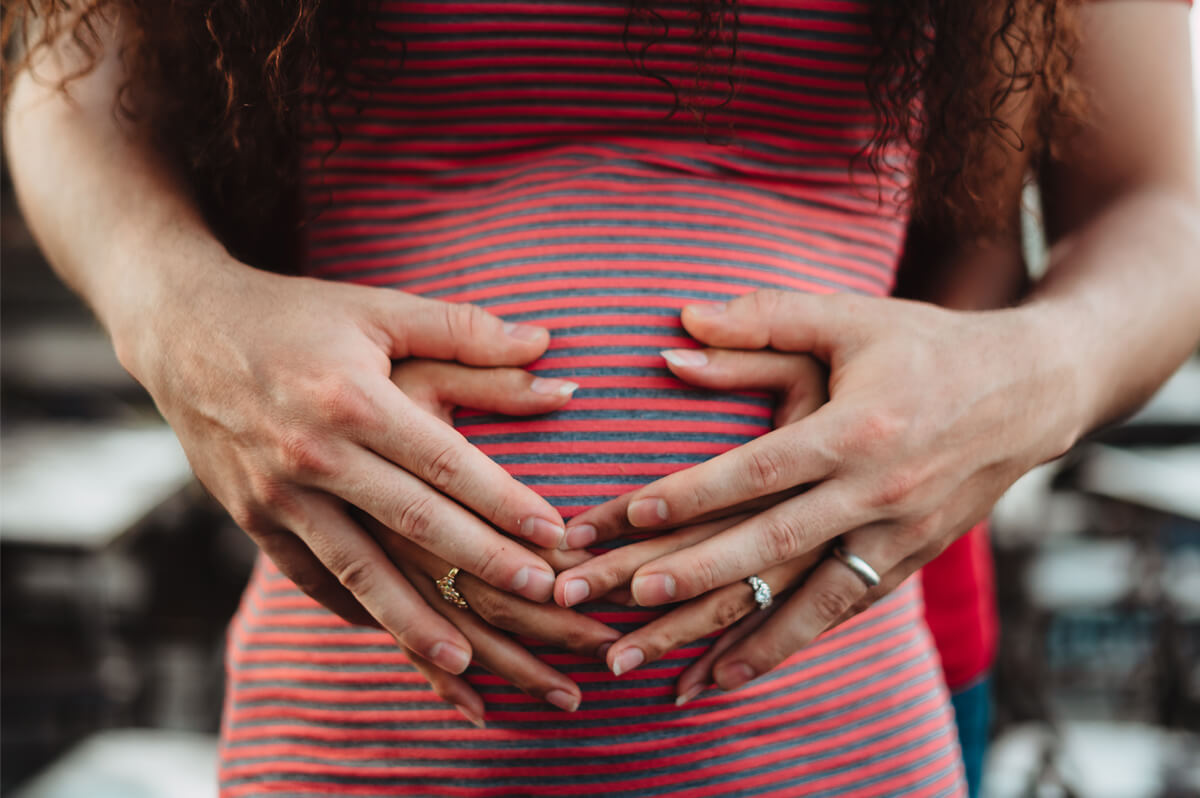 After searching "surrogacy Sacramento," make sure to join our agency. We want to help you find a surrogate who can make your dreams of becoming a parent to your own biological child true.
Contact us today to get started with the process.