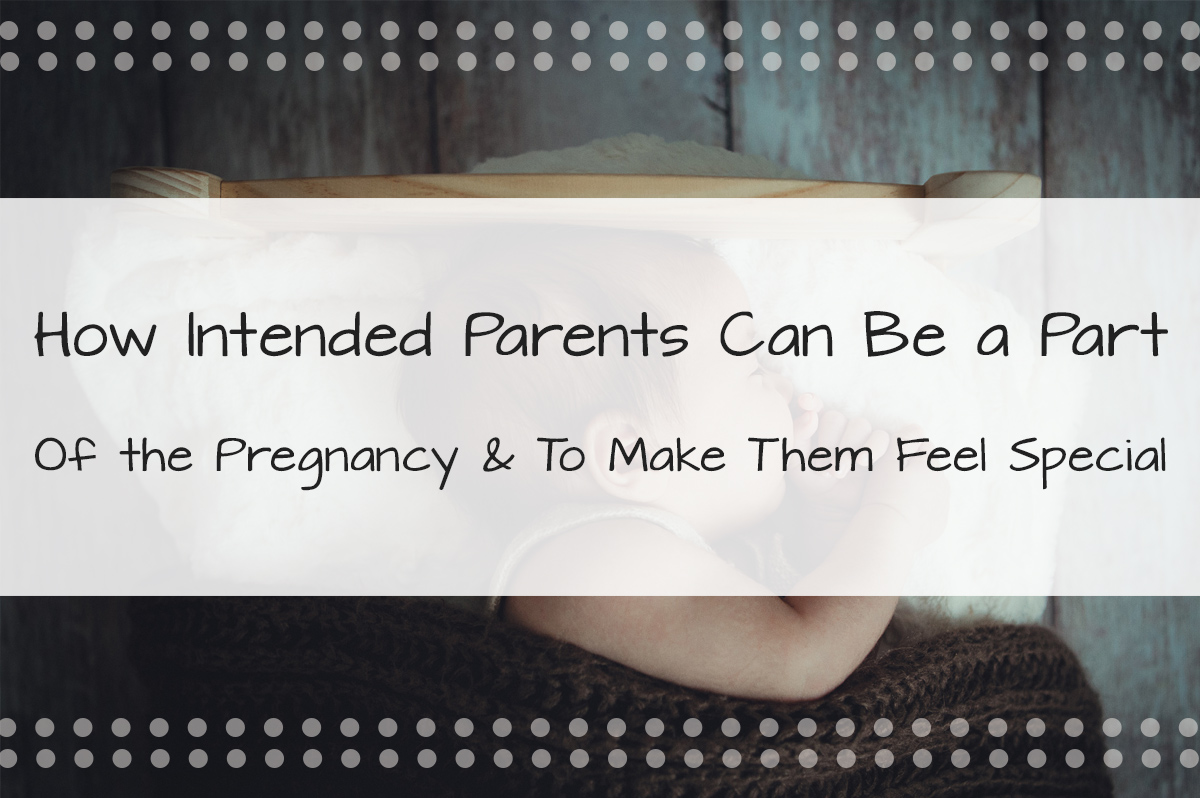 How Intended Parents Can Be Part of The Pregnancy and How To Make Them Feel Special
As an intended parent, most likely, you've been through a lot.
After struggling with your fertility for years, you finally searched for a "surrogate agency near me," and decided to get help from a surrogate agency. Surrogacy in California is a great way to safely carry a baby of your very own. However, it can be difficult for intended parents to feel included in the pregnancy.
It isn't, however, impossible to be part of it. There are things that you can do to make you involved with the growth and development of your child even if you're not the one physically carrying the baby.
Here are a few ways that you can be part of the pregnancy with your surrogate.
#1 – Join the Surrogate's Appointments
One method for becoming more involved with a healthy pregnancy is to join your surrogate's appointments. Surrogates have to jump through a few hoops in order to become a surrogate with a surrogacy agency in California. There are many surrogacy qualifications that they need to fill.
One of those surrogacy qualifications is to have had a successful birth prior to joining the agency.
At Made in the USA Surrogacy, we do require medical records to prove that the birth was successful. Your fertility clinic will review medical records or part of the records before you are matched with the surrogate to ensure they're capable of carrying a healthy pregnancy.
After your fertility clinic has reviewed the records and gives a preliminary "go" for your surrogate to receive treatment and become your surrogate- she will be going to what is called a "medical screen." As an agency that encourages togetherness and inclusivity, we recommend that you join your surrogate at your fertility clinic for her medical screen and any following appointments if you are able.
One appointment that you absolutely should not miss is the ultrasound.
This is a rare and incredible opportunity to see your baby for the first time. While you may not have the goo and the machine being passed over your own belly, you're still able to see your baby slowly start to develop over time.
#2 – Have Weekly Meals
Another way that you can be part of the pregnancy is to set up weekly meals with your surrogate if you are local, or if not weekly, then set up meals with her around the times she has appointments with your fertility clinic. When women become a surrogate, they typically do so to help their own families, and to help intended parents who are struggling to have their own. They're usually quite selfless and welcoming.
That means they'll more than likely be willing to set up dinners or lunches with your own family. These dinners are opportunities for you to cook for your surrogate. You can cook something healthy and wholesome to ensure that the baby is receiving the best nutrition possible.
By having weekly or regular meals, it may be just enough to be part of the pregnancy and directly aid in keeping the health of the surrogate up.
While the surrogate is likely taking all of the vitamins that she needs, you can feel satisfied in knowing that–at the very least–you are giving her and the baby a good meal to encourage growth and health while becoming more connected with your surrogate.
#3 – Go Shopping with the Surrogate
The process of surrogacy is just like any other part of being pregnant.
It requires shopping trips. When your surrogate mother needs maternity clothes, you can volunteer to go with her. There's nothing quite like shopping for baby stuff.
While you'll likely be shopping for a nursery, you can still help the surrogate find maternity clothes and other items that can make her healthy pregnancy even more comfortable. You don't need to necessarily spend more money on her since the compensation she receives will cover maternity clothes, but you can at least help her pick things out.
Your surrogate is no stranger to shopping for maternity clothes either. Before becoming a surrogate, she has had a child or two (or possibly even more!) of her own. Yet shopping with people is always more enjoyable than shopping alone. She'll likely enjoy your company and find the experience fun.
As for yourself, you can still receive the thrill of shopping for baby things even if you're not the one carrying the baby.
#4 – Throw a Baby Shower
Just because you're using surrogacy to have a baby doesn't mean you can't have a baby shower.
After you went through all of the hassles of searching, "surrogacy near me" and finding a surrogate, you deserve a party. Invite your surrogate to the party, so all of your friends and family can admire the growing baby.
The process of surrogacy can be a long one, so it's typically best to hold a baby shower when the surrogate is actually pregnant with your child. Becoming a surrogate can take some time since you'll both require fertility treatments in order to make the embryo viable and ready for transfer.
Once the surrogate is a few months pregnant, however, it's a great time to hold the baby shower.
The baby shower is a wonderful experience for everyone to celebrate the baby, the surrogate, and yourself. Through that celebration, you can feel closer to your baby, the surrogate, and your surrogacy journey as a whole.
#5 – Be Alerted to Problems
While everyone hopes for a smooth, easy, and healthy pregnancy, that isn't always the case.
Becoming a surrogate does carry some form of risk. One way that you can be part of the experience in a meaningful way is to become your surrogate's emergency contact, other than her surrogate agency.
Any time there is a problem, you'll be one of the first people notified. You can head right over to help your surrogate or meet them at the hospital. Even if it isn't an emergency, you can still be notified or help them get to the hospital or doctor's appointment.
By being available to help your surrogate, you can feel as though you're protecting your child and being proactive in ensuring their good health.
#6 – Touch
One last way to feel connected to the process is through touch.
Whenever it is appropriate, you should be allowed to touch the surrogate's belly if she is comfortable. There's nothing quite so reassuring or enjoyable as feeling the gentle curve of a pregnant belly. As the baby grows, you'll be able to feel it kick and move around inside of the surrogate's belly.
While you should always ask the surrogate first if you can touch her belly, being able to touch and feel your baby as it grows can really help you feel connected to the process.
Join an Agency Today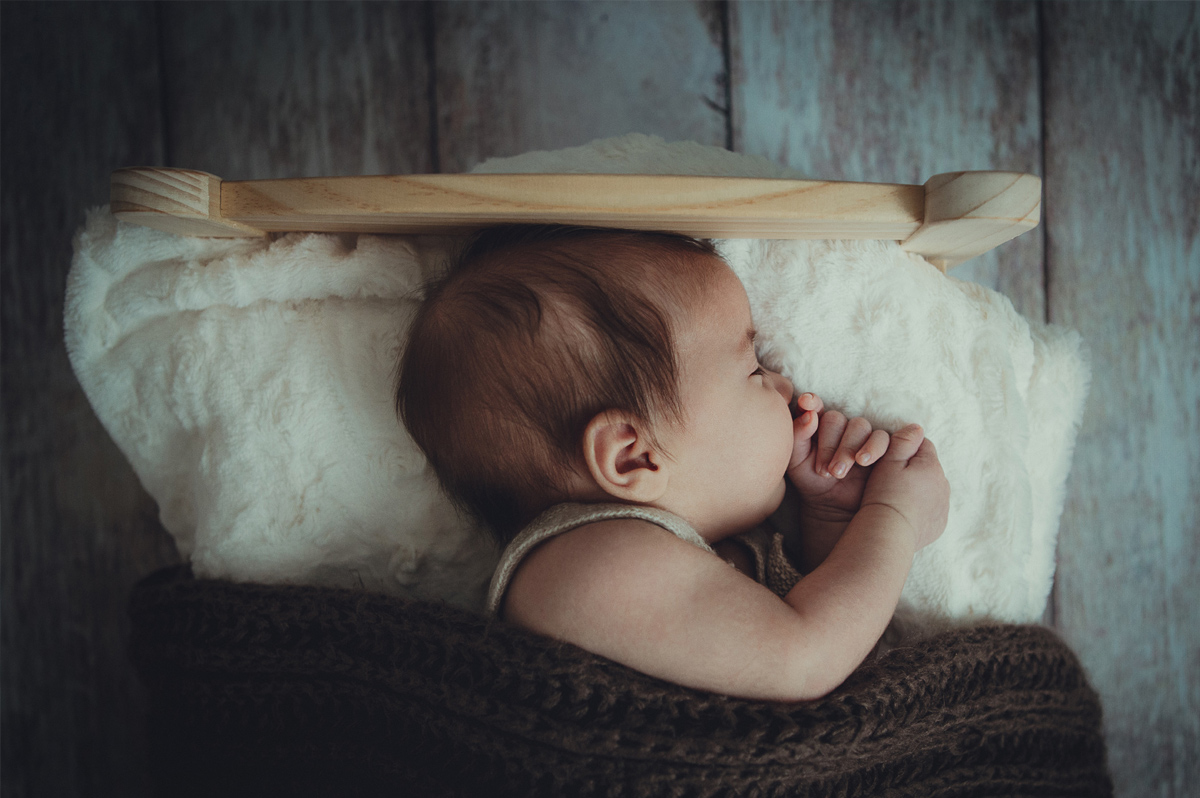 If you've been searching, looking for a surrogate, or searching for a "surrogate agency near me", or looking for the right surrogate agency in California, then you should consider us. Made in the USA Surrogacy is a professional surrogate agency that is devoted to making the process of surrogacy simpler and stress-free.
We want to help both surrogates and potential parents have as easy and enjoyable of an experience as possible. For the parents, the time to worry about whether or not you'll have a child of your own is over. Through our surrogates, you can finally have your baby safely grown until its birth.
With these tips in mind, you can also be part of that process in a meaningful way. Contact us to get started on your path to find a surrogate.