12 Steps to Becoming a Surrogate Mother – Complete process of becoming a Surrogate Mother
The Complete Guide on Becoming a Surrogate Mother in California and throughout the USA
Hello hopeful surrogate mothers. If you're reading this blog, you are probably researching and interested in becoming a surrogate. You may be lost in a lot of the details regarding the process of becoming a surrogate, and though our website states simple steps of becoming a surrogate, we will go into greater detail today as to the actual process and steps to becoming a surrogate mother.
Here are 12 steps to becoming a surrogate mother:
We have a lot of phone calls from interested surrogate candidates, but our first want for interested surrogate mothers is to have them go to our website and fill in the qualification questions. There are a lot of surrogate qualifications that first must be met in order to qualify to go on to further steps. Our intake form glosses over these qualifications once again if you did not go to the surrogate qualifications page on our website. It's worthwhile to note how important these qualifications are to becoming a surrogate. Most important, surrogate mother candidates must first be a mother and have a healthy pregnancy history. Though you do not have to be an experienced surrogate mother, we do ask that you have a proven pregnancy history so that we have the ability to see how your body copes with pregnancy and delivery.
Another important part of the surrogate qualifications is your current BMI and age. These factors drastically affect a surrogate mother's ability to have a healthy pregnancy. We also want to encourage you if you are "on the line" of any one of these qualifications, don't hesitate to fill out the inquiry form- we will treat every new prospective surrogate candidate with a clean slate and consider all factors of her pregnancies and qualifications.
The other main reason we need our intake form filled out is to have a record of the women who contact us and their base qualifications.
#2 – Complete a full surrogate mother application
Our surrogate mother application is a detailed questionnaire about your pregnancy history, your wants in regard to your intended parent family. It includes questions about yourself, so everyone involved in the process understands more about you, about what motivates you, and what your vision is for the surrogacy. We encourage all surrogate candidates to be as detailed as possible, so the intended parents can get a good grasp of what type of person you are and what makes you a great candidate for them to have their baby.
#3 – Collect your medical records as soon as possible including all prenatal and delivery records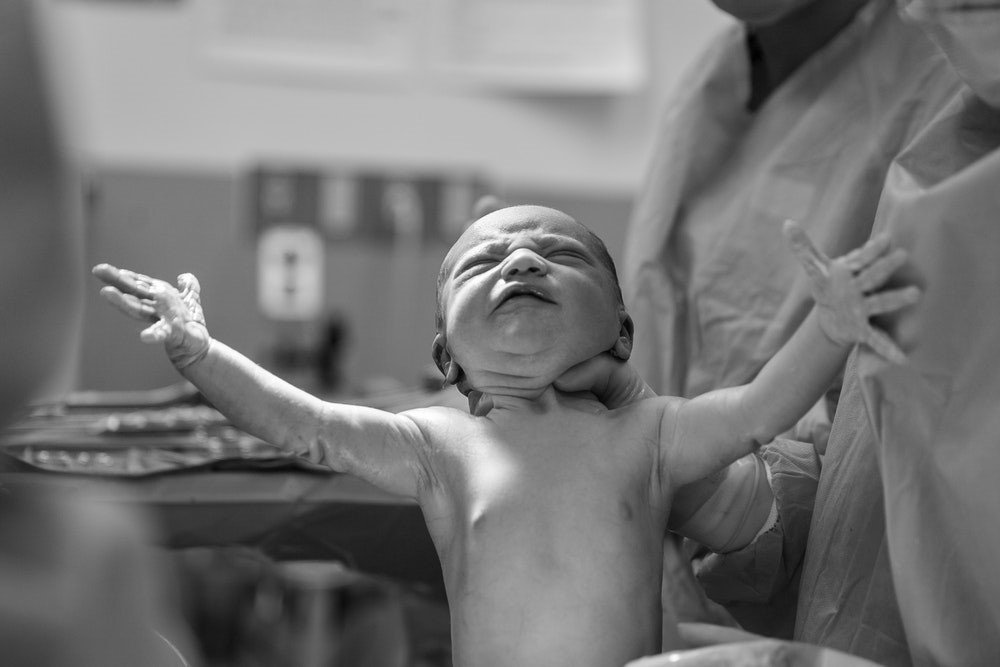 Perhaps the most important part of the process of becoming a surrogate mother is your medical records. All people across all walks of life have trouble with every medical plan (perhaps I'm being facetious, but you get the point) with obtaining their medical records. It's a good idea if you're considering surrogacy and becoming a surrogate mother to start the process with your medical provider as soon as you can.
We encourage surrogate mother candidates to physically go to the provider or the medical center nearest them and ask for their records as they start inquiring about becoming a surrogate mother. The process could be significantly delayed without medical records on hand for the inquiring surrogate mother.
Also, we encourage all surrogate mother applicants to obtain their records in regard to every pregnancy before and after birth. If your pregnancies happened a significant time ago or from multiple different medical providers and you are serious about wanting to apply to be a surrogate, then we encourage you even before you fill out our intake form to start the process of obtaining your medical records.
The reason your medical records are so important in the process of applying to become a surrogate is that your medical records provide a background for everyone involved- the parents, the IVF Fertility clinic, and the surrogacy agency- on the history of your pregnancies. We will get a detailed look on whether your pregnancies were difficult, and if there were any issues during your pregnancies such as gestational diabetes, hypertension, placenta abruption or previa, or pre-term labor.
#4 – Complete a background check
It's obvious that any parents hoping to have a child through surrogacy will want the surrogate mother to undergo intense scrutiny to avoid issues in the future or during the pregnancy. That's why we check backgrounds for issues such as felonies, arrests, or any criminal history. As a premier surrogacy agency located in Northern California, we have to make sure that all surrogate mother candidates are strictly adhering to the law and will continue throughout their pregnancy.
As a side note- we also collect background checks on any of the surrogate's significant others who live with them in the household. We do this as an extra precaution to ensure a safe space for the child to grow in a healthy environment.
#5 – Complete a drug screen
As a committed surrogacy agency in California should be, Made in the USA Surrogacy also orders complete drug screens on all potential surrogate mother candidates. We screen for any drug uses that involve illicit drugs and nicotine and marijuana.
#6 – Get a current PAP smear from your OBGYN
We require all surrogate candidates and possible surrogate mothers to have a completed PAP smear to check for cervical abnormalities, that is within a year of screening. Even if your OBGYN does not require a yearly pap, we require all surrogates to get a current pap within the year and provide the results for review.
#7 – Get a "clearance letter" from your OB
At Made in the USA Surrogacy, we make sure that all surrogate candidates have as many eyes on their applications and qualifications as possible. This includes getting their current OBGYN or medical provider to provide a clearance letter supporting their decision to become a surrogate. The letter should include a brief summary of their pregnancy and delivery history and their current health status. See the example below:
Dear Made in the USA Surrogacy,
Miss Surrogate Candidate is in excellent physical condition and has had a history of three normal, vaginal pregnancies with our office. She had no complications. She currently has no medical issues and is in good health to make a good candidate for surrogacy.  Based on her medical history with our office, and our expertise in Obstetrics, we think she would make an excellent surrogate mother candidate.
Sincerely,
The best OBGYN office in town!….
We want to know that your OBGYN supports your decision to become a surrogate mother and that he/she thinks you would make a great candidate.
#8 – Complete a medical examination from the Fertility Clinic
As we stated in the last point, we have as many eyes on you becoming a surrogate as possible. One more set of eyes after you have been screened with our agency and matched with intended parents, are the eyes of the fertility clinic. They have their own set of medical examinations for becoming a surrogate for their clients. For this medical exam, the surrogate mother candidate will be flown (or will drive to if the clinic is near their place of residence) to the fertility clinic and undergo their exhaustive tests to determine her current medical health situation.
#9 – Complete a Psych Evaluation
This is a major part in the process of becoming a surrogate mother. At Made in the USA Surrogacy, we want to make sure that all candidates are mentally prepared and that there are no issues with depression, anxiety or any other mental or psychological issues that could cause problems during the surrogate pregnancy. We want her to undergo an in-depth evaluation by a licensed and trained psychologist that will be able to report back to us on her psychological health.
#10 – Complete a home visit
One of the other factors to becoming a surrogate is completing a home visit. If you are local to the northern California, Sacramento, Folsom, Citrus Heights, Roseville, Rocklin, El Dorado Hills, San-Francisco, or mid California region, we will want to make a visit to your home to double check on your status of living and make sure the environment of the potential pregnancy will be healthy and promote a supportive atmosphere for the surrogate mother as well.
#11 – Sign a legal contract with our surrogacy agency and the intended parents
Signing a legal contract is one of the most important ways that we ensure that your interests, the interests of the parents and the interests of our surrogacy agency are protected. The process of surrogacy is an intense and in-depth process that involves many interests, hopes, and fears on the sides of all who are involved.
We make sure that everyone involved knows where they stand on all issues such as timing of surrogate mother compensation, how much compensation, potential issues with pregnancy, who assumes care of the baby if something happens to the intended parents during the agreement, travel restrictions, and representations and warranties of both parties (what we as a surrogacy agency will and will not do for the surrogate mother).
The legal contracts cover many aspects that may not have been thought of between all parties and guarantees that any supposed ambiguity on the topic of the relationship between all parties becomes defined.
#12 – Start Medication once matched, approved and contracts signed
Yay! Everyone rejoice! If you are at this stage in the surrogate mother process, it means that we have all taken the necessary steps to pursue a pregnancy by way of surrogacy with the surrogate mother and the intended parents and the fertility clinic.
At this stage, the fertility clinic will choose when the surrogate mother starts her medication and when the transfer date will be scheduled. From here on out- the process is mitigated by all things agreed to in the contracts stage and we monitor the progress of the surrogate.
If you have any questions about becoming a surrogate with our surrogacy agency located in Roseville, CA, please give us a call at 916-226-4342 and make sure to fill out our intake form!