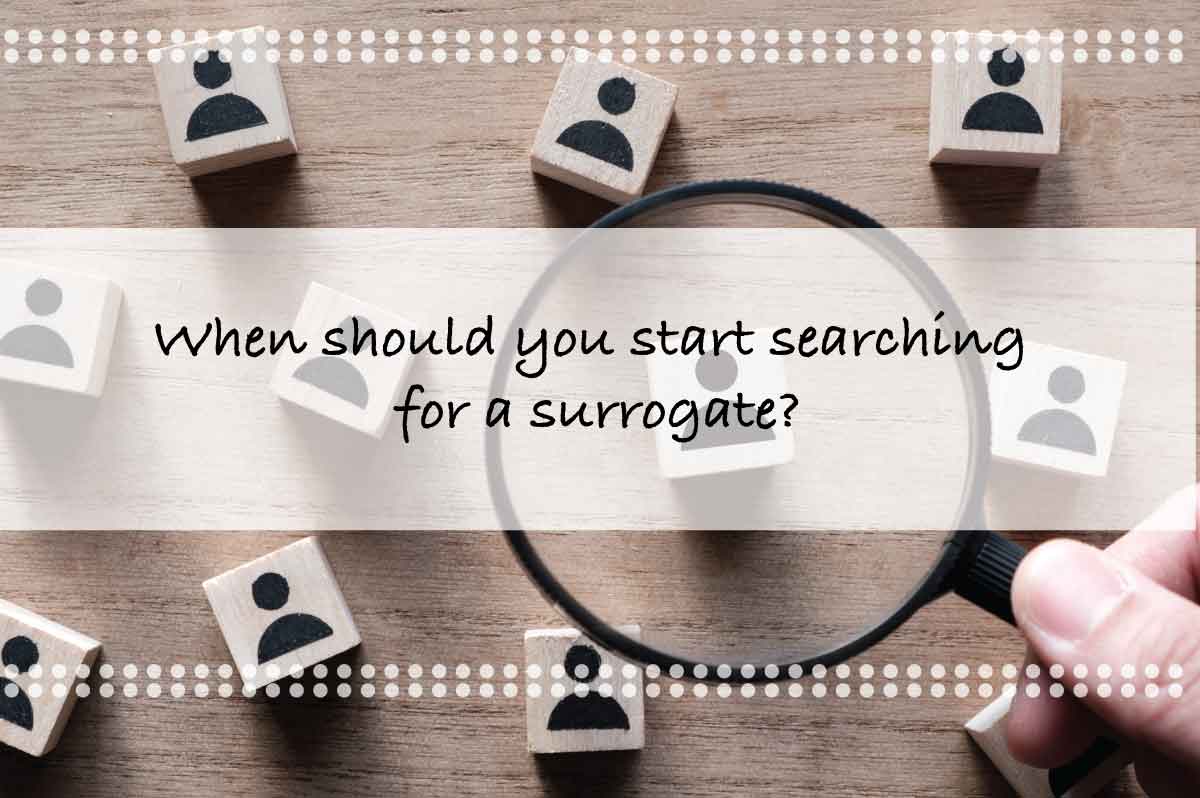 Looking for a Surrogate – Unsure When to Start?
Perhaps you've started the process of surrogacy already by searching "surrogacy near me" and learning about the process and steps involved. Yet you may still be on the fence as to whether or not surrogacy in Florida is right for you. You may even wonder when you should get started with the process. Should you contact the IVF clinic first? Find an egg donor? Or should you find a surrogate first? At Made in the USA Surrogacy, we make finding a surrogate just that much easier. Here's what you need to know about when you should start searching for a surrogate.
Key Concerns That Keep Intended Parents from Starting Their Search
If you're relatively new to the concept of surrogacy, then you may not know when is the proper time to turn to a surrogate as a means to have your baby. One of the most common questions or concerns that intended parents have is if they need to have their embryos made yet before trying to find a surrogate.
The answer is no.
You do not need to have your embryos made by a fertility near you or a fertility clinic located in the United States before joining our surrogate agency in Florida. In fact, sometimes it's even better to start the process of being matched with a surrogate before you start IVF. This will give you something to do while our agency searches for the perfect surrogate for you.
Another question is how many times you and your partner should try to have a baby before seeking the services of a surrogate. The answer is relative to your comfort and determination. Some couples just prefer to use a surrogate rather than carry the baby themselves. Others may want to try a few more months.
Because the process of surrogacy can take a while, we encourage intended parents to start searching for a surrogate even if they're still trying to have a baby. At the very least, you'll have someone ready to help if you're still failing to become pregnant after a few months.
Other intended parents may wonder how many miscarriages they need to have to determine if their body is capable of carrying a baby to full-term or not. That's also a relative answer. Primarily, you need to consider the frequency of miscarriages in a given time. Did you have miscarriage after miscarriage after miscarriage? Or were you able to have a baby amid those miscarriages?
Typically, if you're suffering multiple miscarriages in a short amount of time, then your body likely isn't habitable for a baby. While you can continue to try on your own, you also don't want to waste any more of your eggs if they're viable. Joining our surrogate agency in Florida can get you started on the path of having a baby of your own safely.
Those who are worried about not living close to an IVF clinic in Florida or California in order to have their embryo made may also be concerned. If you're unsure where to go in order to receive your IVF treatments, then joining our surrogacy agency in Florida is even more important. We'll do more than just help you find a surrogate in Florida.
We can also help you locate the fertility clinic that is closest to you. We'll give you all the information you need in order to have a productive visit to the clinic.
Finally, some intended parents may not wish to start the process of surrogacy in Florida because they don't have an egg donor or a sperm donor lined up. Because it can take a while to find a surrogate in Florida, this isn't a problem either. You can join our surrogacy agency in Florida. Then use the time you're waiting for us to match you with a surrogate to find an egg donor or a sperm donor.
When it comes to Florida surrogacy, the best time to look for a surrogate is sooner rather than later.
Why You Should Join a Surrogate Agency Even if Your Embryos Aren't Made Yet
If you haven't started IVF yet, then you should still consider joining our agency and getting started with the process of matchmaking. This is because it can take several months to finally be matched and find the correct surrogate for your situation. Our intended parents struggling with infertility and surrogates undergo a thorough screening process. Many parents who contact us months later after getting "ready" have missed out on any number of 3-10 surrogate mother profiles or available surrogates who were ready at the time they inquired about getting stared.
We match intended parents with surrogates based on their needs, desires, and certain beliefs and values. We may not have a surrogate ready for you just yet. There may be a perfect surrogate who is still in the process of joining our agency. We have several requirements in order for a woman to become a surrogate in Florida through our agency.
It takes time for all of the pieces to come together.
To get a jumpstart on Florida surrogacy, you'll want to join our agency, start your search, and then you have a considerable amount of time to get started with IVF and making your embryos.
As soon as we do find a surrogate for you, your embryos will be ready to be transferred.
Jump on the Chance When You Can
Surrogate mothers are in high demand. The unfortunate thing is we turn a lot of women away looking to become a surrogate in Florida because they don't have the right health, mental health, or financial security that we look for in our surrogates. Because there are so many intended parents struggling with infertility and requiring the services of a surrogate, demand is high while supply is low.
That means it's crucial that you're able to say yes to a surrogate that matches your needs the moment she becomes available. Otherwise, there are tons of other intended parents waiting for their turn to say yes. If you don't think you're ready because of a lack of embryos or something else and say no, then you could be waiting for a few more months again.
As soon as you start searching "surrogacy near me" you should be prepared to join our agency and start your search. One step you can take today is to fill out our parent inquiry form. With the information you tell us, we can start looking for your perfect surrogate.
Can You Afford to Wait?
One final thing to consider when trying to figure out the best time to start your search is if you can financially afford to wait as well as biologically afford to wait. IVF is expensive. Each IVF round or transfer could cost you anywhere between $12,000 to $20,000. Can you really afford to keep trying to have a baby on your own through IVF? You may exhaust your budget and have nothing left to put towards surrogacy.
Another concerning factor is time and biology. By the time you're ready to use surrogacy, you may discover that you only have a few eggs left. These may not be the healthiest of the bunch either. To ensure your baby is born healthy and given their best shot at a great life, you should consider using surrogacy and a surrogate sooner rather than later.
It can save you money in the long-run and can help ensure your healthy eggs don't go to waste.
Start Your Search Today
Beginning your search is easy. All you need to do is fill out this form and join our agency. While we work on finding you a surrogate that matches your needs and beliefs, you can start on the other processes involved like IVF and finding an egg or sperm donor. Through our agency, it's possible to become parents.