Surrogacy in California—Is Surrogacy Legal In All States?
While surrogacy in California is completely legal and has super friendly surrogacy laws on the books, other states are not so surrogate friendly. Some states have vague laws or none at all regarding surrogate pregnancies, and others that tend to favor surrogate laws often have specific stipulations that must be followed.
In addition, some states like New York expressly forbids surrogate agreements especially with regards to financial and other surrogate compensation benefits.
Before taking any steps to become a surrogate, potential surrogates should research the current surrogacy qualifications and the specific surrogate related laws in their state to ensure that both the surrogate and the intended parents understand the legal rights available by law in their region.
Advantages of Working with a Qualified Surrogate Agency
Women who are considering becoming a surrogate and intended parents looking for a surrogate are urged to contact a reputable surrogate agency in their local area. Perhaps you have keyed in the phrase "surrogacy near me" and came across our surrogate agency in Sacramento.
Made in the USA Surrogacy is a reputable surrogacy agency in California focused on bringing intended parents quality surrogate candidates, and bringing surrogates the agency support they deserve. We are able to provide all of the latest details involved in the complicated process of surrogacy here in California as well as many surrounding areas and states.
This helpful information includes up-to-date state and federal laws and the necessary paperwork and legal proceedings intended parents and surrogates need to complete before the process of surrogacy begins.
Breakdown of States & Their Current Surrogate Laws
Fortunately for many desiring to utilize a gestational surrogate to expand their family, more states are changing their laws regarding this subject.
Anyone interested in finding out each state's surrogate laws and whether the states are friendly towards surrogates should access this helpful surrogate map.
Which States Are the Least Surrogate Friendly?
There are still a number of states that are considered the least surrogate friendly out of all states in this country. These states have strongly worded prohibitive laws that restrict or outlaw surrogacy and it differs somewhat between them.
These include:
New York
Nebraska
Michigan
Louisiana
Anyone considering either trying to find a surrogate or to become a surrogate while residing in these states should check into the legalities before moving forward in the surrogate process.
In general, most of these non-friendly surrogate states prohibit legal contracts between intended parents and a surrogate. They do allow a woman the choice to become a surrogate, but receiving compensation as a surrogate is typically forbidden and these types of contracts won't hold up in court.
Most of the surrogate births in these states are a family member or close friend becoming a surrogate for couples struggling with infertility. These cases are more altruistic in nature and no financial compensation is legally allowed.
States with Less Friendly Surrogate Laws but Not Outright Forbidden
A large number of states do have some sort of laws on their books that will allow certain surrogate pregnancy arrangements. There are usually very strict legal regulations and circumstances that must be met, however.
These states include:
Washington
Wyoming
Idaho
Montana
Arizona
Mississippi
Tennessee
Alabama
Virginia
Indiana
New Jersey and
Alaska
List of More Surrogate Friendly States
There are many more states that have mostly friendly surrogate laws and regulations, but there is usually some type of limitation on the process that will vary between states.
Some more friendly surrogate states include:
Maine
Vermont
New Hampshire
Rhode Island
Massachusetts
Maryland
North & South Carolina
Georgia
Alabama
Colorado
New Mexico
Kansas
Oklahoma
South Dakota
Wisconsin
Minnesota
Oregon and
Missouri
It is best for surrogates and intended parents to do some research into the specifics on each of the most friendly surrogate states to avoid any confusion or legal issues before getting into a surrogate birth agreement.
Many of these states have strict health insurance and other types of compensation rules or adoption procedures that must be precisely followed to stay within the laws.
Some of these states have varying legal definitions as to who are the parents of a surrogate birth and may limit when and how the intended parents obtain parental rights over their baby. Some states will recognize that the surrogate is the actual birth mother necessitating the need for the intended parents to adopt their own child after birth—this is even in the case of gestational surrogacy.
There are some states that also do not recognize the legality of same-sex couples or single intended parents in their state's definition of parental rights.
Exciting Changes Toward Friendlier Surrogacy Laws in Nevada
Many agencies, intended parents and woman generous enough to be seriously considering becoming a surrogate in Nevada will be ecstatic over this state's new legislation regarding maternity health insurance coverage for surrogate mothers.
This new legislation has been a long time coming, and many surrogate advocates all throughout the great state of Nevada are rejoicing over the news. The new laws help to ensure that those compassionate surrogate mothers will get the same healthcare maternity coverage that any woman in Nevada is entitled to when pregnant. This is HUGE for all intended parents and surrogates alike, as it will save everyone time and money using the surrogate's current insurance policy.
Surrogate candidates can learn more regarding these new legal changes in the laws regarding surrogacy in Nevada by typing in "surrogacy near me" or "Nevada surrogacy."
Update on The Uniform Parenting Act Regarding Surrogacy in Washington
Another state considered in the past to only be marginally friendly towards surrogate births has unveiled an impressive legal act termed The Uniform Parenting Act just this past January of 2019. In short, this new legal act allows and will enforce compensated gestational surrogate agreements.
This new law gives intended parents of every description and gestational surrogates welcome peace-of-mind over a clearer and simpler path towards legal parentage that allows the intended parents to be named on the baby's birth certificate and also allows for the surrogate to enter into a compensated legal agreement with the parents.
Prior to this law, Washington state required all surrogates who desired to become a surrogate to forfeit any compensation and forced an altruistic surrogacy agreement.
Thankfully, if you are a woman in Washington hoping to become a surrogate, you can apply with our agency and you will be compensated the same as the rest of our surrogate mothers!
Washington residents should still research the legal surrogacy qualifications related to surrogacy in Washington that are required in this state before finalizing any surrogate birth plans.
Why Surrogacy in California Is Still a Cut Above Other States
California laws that oversee surrogacy in California are considered some of the best in the land. Intended parents can rest assured that their legal parental rights will be upheld by the courts if ever necessary.
Compensation to the surrogate is also legal under California law, and the state has less cumbersome rules to follow regarding a surrogate pregnancy.
The intended parents will also be named as the legal parents and can be established well before birth to dispel any confusion over these matters. Gestational surrogacy is recognized in California in its true form- via the procedure of IVF and the matching DNA of the intended parents.
In California, the gestational surrogacy agreement will not require the parents to establish parentage via adoption.
What Is the Process of Surrogacy at a Surrogacy Agency in California?
If you are a woman of childbearing years (23-38) and have already undergone a healthy pregnancy with the medical records to prove a healthy pregnancy and full-term birth, you may meet the surrogacy qualifications here at our dedicated surrogacy agency in California.
Our team of compassionate surrogate specialists can help potential surrogates and intended parents in obtaining the necessary medical records outlining a past healthy pregnancy or history of infertility details along with many other practical services.
If I am from another state other than California Can I Become a Surrogate with MIUSA Surrogacy?
If you are from Washington, Nevada, Oregon, Pennsylvania, or any other surrogacy friendly state, feel free to apply to become a surrogate here.
We accept surrogate mother hopefuls from all of the surrogacy friendly states mentioned above, and we are committing to helping intended parents realize their dream of having a child through surrogacy.
Even if you are from a state that is less surrogacy friendly as mentioned above, Made in the USA Surrogacy can match you with a domestic or international couple—you do not have to reside in California.
How does Made in the USA Surrogacy Help Surrogates from Other States?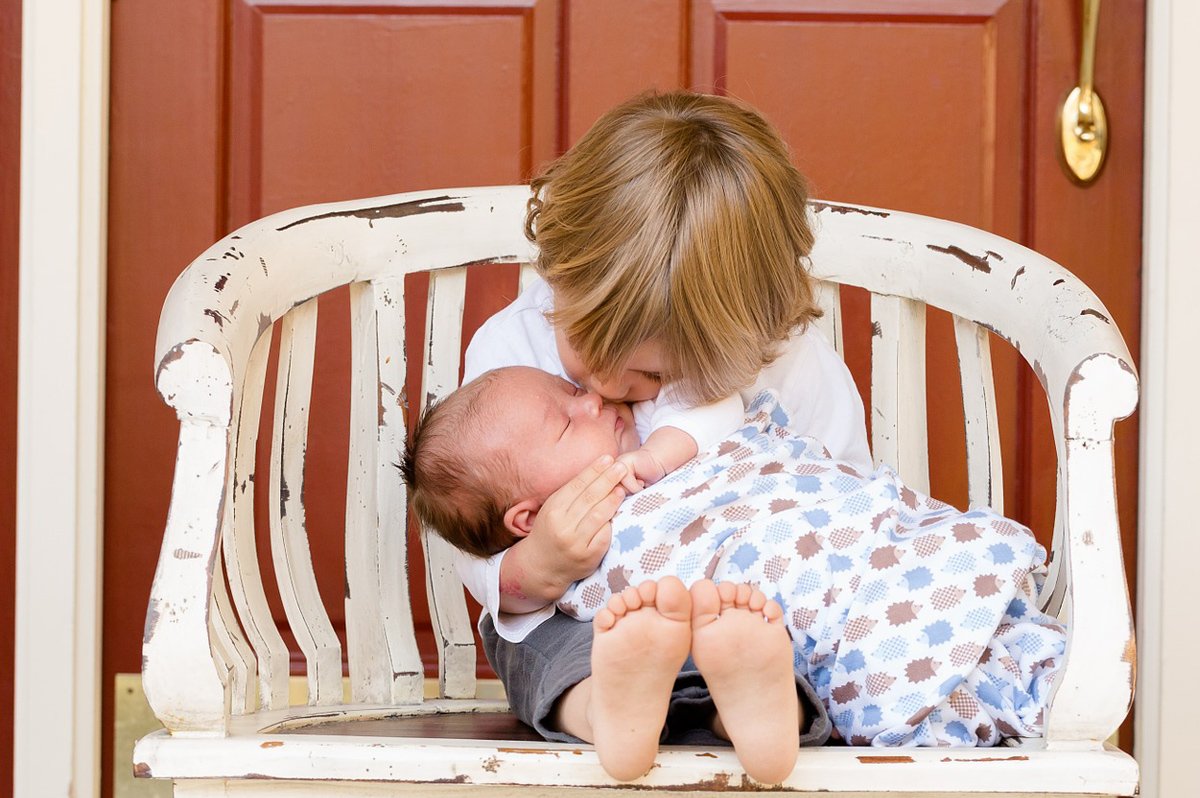 We work with a team of lawyers that are trained in surrogacy law in all of the states that can recognize a gestational surrogacy agreement.
Regardless of the state you live in, except for the four mentioned above, you will have surrogacy lawyers on your side every step of the way that will help you negotiate your contract with the intended parents and navigate the legalities of your gestational surrogacy agreement.
We know the ins and outs of the surrogacy process, and regardless of the state you live in, we are equipped to help you become a surrogate and navigate through this exciting journey!