Become a Surrogate in Fort Worth
Boutique Surrogacy Agency Based in the US
We connect surrogates with intended parents in Fort Worth, Austin, Houston, Dallas, San Antonio and beyond
Become a Surrogate in Fort Worth
How To Become a Surrogate in Fort Worth, Texas
Although primarily known for its cattle, Fort Worth was originally built to stop the indigenous people from traveling any further East and to stop Americans from traveling any further West. It was widely known as the place where the West began. Yet despite the fact that the city currently thrives today, there were a few instances in which the survival of the city was uncertain.
For example, there were several attacks from the indigenous people that forced settlers to flee further East for protection. The Civil War also took its toll on the town. While Reconstruction would see the return of many settlers, the Great Depression would, again, drive away settlers.
The city would eventually receive the nickname "Panther City." This was due to a report of the city being so slow that a panther was found sleeping near the courthouse. Instead of being seen as an insult, the city embraced the symbol. To this day, policemen have the image of a panther on their badges.
Once the railway system connected to Fort Worth, the cattle business truly boomed. Entertainment soon followed. Since Fort Worth was the last city of civilization before the wild west, many people flocked there to flirt with how far they could stretch the law.
Gangs and gamblers frequented Fort Worth during its heyday. Even Doc Holliday and the Earp Brothers were known to frequent the city.
Today, Fort Worth has calmed in its lawlessness. It's a booming city for many industries. The estimated population is 895,008.
If you live in the thriving city of Fort Worth, then you may want to consider becoming a surrogate. Here's everything you need to know about how to become a surrogate in Fort Worth.
Surrogacy in Texas
Texas is a state that legalizes the use of surrogates for intended parents. When intended parents are struggling with their fertility, they only have a few options available to them for having a child of their own. One of those options is surrogacy.
Many surrogate agencies in Texas use gestational surrogacy. This process involves the use of IVF and an embryo transfer. The intended parents receive fertility medications from a fertility clinic that boost their fertility. When the fertility clinic harvests their egg and sperm cells, the medications will give them many cells to gather.
Those cells are then placed inside of a petri dish where they can fertilize and form an embryo.
The surrogate mother will be receiving fertility medications as well. Hers is designed to help her body believe that it's pregnant. When an embryo transfer occurs, the body will believe that it happened naturally and accept it. The embryo will start to divide and a healthy pregnancy will begin.
If you want to become a surrogate in Fort Worth TX, then you need to be aware of the time and energy commitments that are involved. The last thing you want to do is get started with the process of surrogacy only to change your mind at the last second.
Time and Energy Commitments
Most surrogate journeys take anywhere from a year to two years to complete. A healthy pregnancy is around nine months in itself. There are a few delays that can occur that can make the process last even longer.
One of those delays is in matching. A surrogate agency is responsible for matching you with intended parents. Due to various reasons, it may take a few months or more before you are matched and can begin the process of surrogacy.
Another reason behind a delay is due to IVF and the embryo transfer. If the embryo transfer doesn't succeed, then it could be due to a faulty embryo or because the medications didn't work well enough. Either way, the process has to start over again. This can occur several times until the embryo finally is accepted by your body.
Another reason for a delay is your medical records. One of the surrogacy qualifications that our surrogate agency has is that you have given birth to a baby before. The pregnancy must have been successful and the birth must have been without complications. To prove that, you need to show us medical records. It can take your hospital several months to put those records together. If you want to become a surrogate in Fort Worth TX quickly, then it may be worth it to put those records together now.
As for energy commitments, you need to be ready to handle a healthy pregnancy. You have nine months of pregnancy to look forward to. Since you've been pregnant before, you know how pregnancy affects you. If you don't think you can go through that process again, then being a surrogate may not be the best idea.
Another drain is traveling. You may have to travel for several days to reach a fertility appointment or doctor's visit. While traveling is typically covered by the intended parents, you need to ensure that you are prepared for the exhaustion that comes with traveling.
Surrogate Compensation in Fort Worth, TX
Once you join a surrogacy agency in Texas, you're able to earn surrogate compensation. Our agency offers $40,000 to $50,000 depending on a few factors. You can also receive a few benefits from us. Here is a general breakdown of some of the expenses that are covered by the intended parents:
Base compensation: $40,000
Twins/multiples: $5,000
Monthly allowance: $250
Experienced Surrogate bonus: $5,000
Maternity Clothes: $1,000
Housekeeping: $2,000
As a part of our surrogate benefit package, the intended parents will pay up to 10 days' worth of missed payments for your spouse. This allows your spouse to take you to appointments and take care of you. For more information about our compensation, you can check out our website.
Surrogacy Qualifications
Surrogacy in Texas requires you to pass a few qualifications in order to become a surrogate. If you wish to join our agency, then our qualifications are as follows:
You must be a US Citizen, permanent resident, or a legal immigrant.
You must not be a smoker.
You must not take drugs.
You must not abuse alcohol.
You must have had a successful prior pregnancy and birth without complications.
You must be between the ages of 21 and 38. This is the period of time in which you are at your healthiest and most fertile.
You must have a BMI between 19 and 30. Being overweight can cause serious complications during pregnancy.
You must pass a physical and mental screening.
You must be financially secure without receiving cash aid or housing aid.
Steps to Become a Surrogate in Fort Worth, TX
If you believe you have what it takes to become a surrogate and help intended parents in need, then you can start the process by filling out our online intake form. This form helps us see if you pass a few initial qualifications.
You'll be given an official surrogate application form after the intake form has been cleared. You'll also be given an agency coordinator who can help you through the application and remind you of deadlines and appointments later down the road.
Along with the application, you'll need to submit photos of yourself and your family.
We'll also need medical records that detail your pregnancy and birth that you had before applying.
You'll also need to get in touch with your OBGYN. We'll require a clearance letter from them.
Finally, you'll need to complete a PAP smear within a year of applying with us.
Why You Should Join an Agency
Joining a surrogacy agency in Texas comes with many benefits. The chief among those is that an agency offers protection. We do all of the matchings for you, so you can just sit back and relax. Our matching algorithm goes through tons of different details to ensure the best possible match is made.
For those who go freelance, you have to find those intended parents yourself. They may not want to spend the money that your time and energy are worth.
An agency can also introduce a surrogate attorney and surrogate health insurance to you. Both of these are pivotal for your legal and financial protection. They can be harder to find on your own.
Join Us Today
If you're curious about becoming a surrogate in Fort Worth TX and want to know more, then give us a call. We can tell you more about what to expect and how you can join us.
CONTACT US
If you have any questions, please give us a call anytime. Phone: (916) 226-4342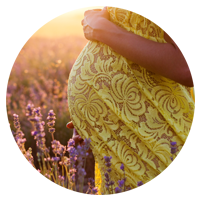 California Surrogacy