Become a Surrogate in Tyler
Boutique Surrogacy Agency Based in the US
We connect surrogates with intended parents in Fort Worth, Austin, Houston, Dallas, San Antonio and beyond
Become a Surrogate in Tyler
How To Become a Surrogate in Tyler, Texas
Tyler is one of the cities that came to fruition later in Texas's history. After the state had been annexed by the United States, Tyler was created. It was named after the 10th president of the United States, John Tyler. He was responsible for pushing the annexation of Texas.
Early on in the town's history, Tyler was quick to diversify its economy. It was primarily responsible for agriculture, but the town also started up a logging industry. Eventually, it would also provide metal works, leather tanning, and milling wood services. A good deal of these jobs was performed by slaves until the Civil War.
Eventually, the town started to grow fruits. As railroads stretched across the state and country, exporting fruits became lucrative. At first, Tyler attempted to grow and sell peaches. However, the disease quickly destroyed the orchards.
Instead, they turned their attention to growing roses. The attempt was successful and Tyler rapidly expanded its industry. Today, Tyler is known as the Rose City. It has the largest collection of roses with over 500 variants.
Along with roses, many corporations and large businesses have settled in Tyler. Among them are AT&T, Chase Bank, Walmart, Best Buy, and Cricket Wireless.
Tyler has an estimated population of 106,985.
For those who live in Tyler, TX, it's possible to become a surrogate due to Texas's surrogacy laws. Becoming a surrogate means that you can help intended parents who are struggling to have babies of their own. Here's everything you need to know about surrogacy in Tyler, TX.
What is Surrogacy?
If you're new to the world of surrogacy in Texas, then you should be aware that there are two main types. Traditional surrogacy involves the use of the surrogate's own eggs during the process of surrogacy. Her eggs are fertilized and the baby shares half of her DNA.
This kind isn't typically supported by surrogate agencies. Instead, they prefer the second type. Gestational primarily uses IVF and an embryo transfer for conception. During IVF, the intended parents give their egg and sperm cells to a fertility clinic. The fertility clinic places them in a petri dish where they ignite and form an embryo.
If it's healthy, the embryo is then placed inside of the surrogate via an embryo transfer. Should the surrogate's body accept the embryo, it will start to divide, and a healthy pregnancy will begin.
Before you become a surrogate in Tyler, TX, it's important to know what kind of expectations there are for you. The process of surrogacy isn't as easy as simply carrying a baby for nine months. You may hit a few delays that can make the process longer.
Possible Delays That Extends the Process of Surrogacy
Delays are possible and many times inevitable. As the saying goes in the surrogate mother industry "hurry up and wait". It can make the process push past its typical year duration to two years. Because a delay can happen at any moment, it's important to understand if you're able to devote more time to the process than you might originally think. If you don't think you can spend at least two years on a surrogate journey, then it may not be for you.
One of the delays that you might experience is in matching. Our surrogate agency will help you find intended parents. However, that process can take anywhere from a month to three months. This is because we have to make sure that your criteria completely matches the criteria of the intended parents and vice versa. We want to encourage a close and reliable relationship between the surrogate and the intended parents.
Another delay that may occur is during IVF and the embryo transfer. Both the surrogate and the intended parents receive fertility medications to help with their respective procedures. Since fertility is a fickle thing and not an exact science, the medications may not work on the first try.
This means that should the embryo not form or should it not be accepted by the surrogate's body, then the process has to begin again. This can easily tack on a few additional months to the process.
A final delay that may occur is when you have to satisfy the surrogacy qualifications and prove that you had a successful pregnancy prior to joining. To do this, you have to contact your hospital and ask them for medical records that detail your pregnancy and the birth of your child.
While calling them is easy, it can take the hospital sometimes three months to finally put those records together along with any requests you have to re-do the records because medical records can be missed. If you have an inkling of a desire to become a surrogate in Tyler TX, then it may be worth it to get those medical records together as soon as possible.
Besides delays, you also have to consider the kind of demand that a healthy pregnancy the process may ask of your energy. Pregnancies are exhausting–even healthy ones. You may have to add another exhaustive demand like travel. It's common for surrogates to have to travel to visit their doctor or the fertility clinic in Texas.
While the intended parents will likely cover the expenses of traveling, it's still a toll on your energy that you'll need to handle.
Surrogacy Qualifications for Our Surrogate Agency
If you still feel like you're being called to be a surrogate, then you need to make sure that you can pass our qualifications. These qualifications will further help ensure that you can provide a healthy pregnancy since they promote the inclusion of healthy, young, women. In order to join our agency, you must pass the following:
You must live in the United States as either a citizen, legal immigrant, or a permanent resident.
You must be between the ages of 21 and 38. This is when you're at your healthiest and most fertile.
Your BMI must be between 19 and 30. Being overweight can cause problems in pregnancy.
You must have had a previous pregnancy without problems and birth without complications. We'll require medical records that prove this.
You must be financially secure without receiving aid or housing from the government.
You must be able to pass a physical and mental screening.
You must be a non-smoker.
You must be a non-alcoholic.
You must not take drugs.
If you pass the above qualifications, then you may be eligible to join our agency. In so doing, you can earn surrogate compensation.
What Kind of Surrogate Compensation in Tyler, TX Can You Make?
While helping the intended parents achieve their dreams of parenthood is wonderful, you also deserve a little something more for putting so much time and energy into the process. At our surrogate agency, you can make around $40,000 to $50,000. That amount is broken up into monthly installments of $4,250. Here's a general breakdown of some of the expenses that are covered and how else you can make additional income:
Base compensation: $40,000
Twins/multiples: $5,000
Monthly allowance: $250
Experienced Surrogate bonus: $5,000
Maternity Clothes: $1,000
Housekeeping: $2,000
Intended parents can also pay your spouse up to 10 days' worth of missed work pay. For more information about our compensation, you can check out our website.
How to Become a Surrogate in Tyler, TX
To get started with surrogacy in Texas, you first need to fill out our online intake form. This form helps us determine whether you pass our initial qualifications. Once it's cleared, you'll be given the official surrogate application form.
Along with this form, you'll need to send us photos of yourself and your family. In addition, we need a clearance letter from your OBGYN.
You'll also need to contact your hospital to obtain medical records for your previous pregnancy.
Finally, you need to complete a PAP smear. This needs to be done within a year of submitting your application.
Why You Should Join Our Surrogacy Agency in Texas
There are many benefits to joining our agency. The first is that we make the process simpler and easier. You don't have to worry about the hassle of finding intended parents on your own. We find them for you. We also make sure to do everything we can to make the match compatible.
A vital part of the process is having legal protection. We can help you find a surrogate attorney.
We'll also help you find surrogate health insurance, so you're protected financially.
Join Us Today
Join our surrogacy agency in Texas today and experience the wonders of becoming a surrogate. You'll be able to work a miracle.
CONTACT US
If you have any questions, please give us a call anytime. Phone: (916) 226-4342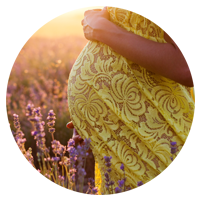 California Surrogacy