Become a Surrogate in Plano
Boutique Surrogacy Agency Based in the US
We connect surrogates with intended parents in Fort Worth, Austin, Houston, Dallas, San Antonio and beyond
Become a Surrogate in Plano
How To Become a Surrogate in Plano, Texas
The area of Plano was relatively unsettled by the time that European settlers started to lay down their homes in the early 1800s. Construction of a sawmill and gristmill, as well as a store, would see a slow but steady increase in the area. The name Plano comes from the Spanish word for flat. It was believed fitting since the town sat on flat terrain with very little trees.
Eventually, a railroad would connect Plano to the other larger towns. This further helped the population increase. Following World War II, the town finally saw its own child boom in the early 1970s. Yet it was within the years of 1970s and 1980s that the town would see its largest population increase.
This steady growth lured large corporations like JC Penny and Frito-Lay to the area.
Plano has frequently been cited as one of the best places to live. In particular, it scored high for having a low cost of living and being one of the safest cities—often the number one safest city in America.
Plano has an estimated population of 287,677.
If you live in the Plano TX area, then you may be able to become a surrogate. As a surrogate, you can help intended parents achieve their dreams of becoming parents to their very own child. Here's everything you need to know about how to become a surrogate in Plano TX.
What Does Being a Surrogate in Plano, TX Involve?
For those who are brand new to the world of surrogacy in Texas, there are two main types of surrogacy. Traditional is an archaic type in which the surrogate uses her own eggs for fertilization. The surrogate ends up sharing half of the baby's DNA. For many intended parents, and the surrogate, this type can often become problematic.
It's why surrogate agencies prefer the second type, gestational. During gestational surrogacy, surrogates and intended parents use a fertility clinic to conceive the baby. IVF and an embryo transfer are the two techniques used for conception. During IVF, the intended parents have their egg and sperm cells harvested and placed in a petri dish.
Within the dish, the fertility clinic has a better chance of having them form an embryo. The resulting embryo is then placed inside of the surrogate through an embryo transfer. Should the surrogate's body accept the embryo, it will start to divide, and a healthy pregnancy will commence.
While the process of surrogacy may seem simple there are delays and energy tolls that can make the experience difficult for some. It's important to know if you're up for the kind of commitments that the process of surrogacy will ask for.
What You Can Expect as a Surrogate in Plano, TX
Most surrogate journeys take anywhere from a year to two years to complete. The reason for the extension varies. There are several delays that can occur that can add on months to the journey.
One of the delays is matching. Our surrogate agency is responsible for making the match between the intended parents and yourself. This can take time. We have a lot of information that we have to go through to determine which surrogate is the best fit for certain intended parents. Getting the match right is important because the process can be emotional and straining. You need to be able to get along with your intended parents.
Another reason for a delay is during IVF. Fertility treatments are not always an exact science. The fertility medications that you and the intended parents receive may not be effective enough or they may not be given at long enough intervals. Should the embryo fail to form or should it be rejected by your body, then the process needs to start over. Medications need to be taken again until the embryo is accepted by your body. Since it can take several weeks for the medications to have an effect, this can easily tack on a few additional months to the process.
One last delay that may occur is with medical records. One of the surrogacy qualifications that we have is that you must have had a previous pregnancy that was uncomplicated and successful. You'll need medical records to prove that was the case. Unfortunately, it can take hospitals several months to put those records together. This can sometimes add an additional six months to your journey.
Aside from needing to be sure that you're ready to give surrogacy in Texas your time, you also need to be ready for the energy commitments. Even a healthy pregnancy can be draining. Add on top of this a need to travel, and it may not be for you. Surrogates typically need to travel for long distances to visit a fertility clinic or doctor.
Intended parents will cover the expense of traveling, but you still need to be sure that you're up for the long drive or plane flight when you're pregnant.
How Much You Can Make with Surrogate Compensation
All of that hard work is worth something. At our surrogate agency, you can make around $40,000 to $50,000. That amount is broken up into monthly installments of $4,250. A general breakdown of the expenses that are paid for you and extra ways to earn an income is as follows:
Base compensation: $40,000
Twins/multiples: $5,000
Monthly allowance: $250
Experienced Surrogate bonus: $5,000
Maternity Clothes: $1,000
Housekeeping: $2,000
Intended parents can also pay your spouse in the event that they have to miss work. They're able to pay up to 10 days' worth of missed work income. This allows your spouse to take time off to help you travel to certain appointments. For a full understanding of our compensation, you can check out our website.
Surrogacy Qualifications in Plano, TX You Must Pass
Before you can earn surrogate compensation, you have to be able to join a surrogacy agency in Texas. These qualifications are to help promote the best chance of a healthy pregnancy. Many intended parents are already close to giving up on their dreams of having a baby of their own. Surrogates must be healthy in order to make that pregnancy successful. The qualifications to join our agency are:
You must have had a previous pregnancy without problems and birth without complications. We'll require medical records that prove this.
You must live in the United States as either a citizen, legal immigrant, or a permanent resident.
You must be financially secure without receiving aid or housing from the government.
Your BMI must be between 19 and 30. Being overweight can cause problems in pregnancy.
You must be between the ages of 21 and 38. This is when you're at your healthiest and most fertile.
You must be able to pass a physical and mental screening.
You must be a non-smoker.
You must be a non-alcoholic.
You must not take drugs.
If you think you can pass these qualifications, then you be an excellent candidate to become a surrogate.
Steps to Become a Surrogate in Plano, TX
If you're ready to join our surrogacy agency in Texas, then the first step you need to take is to fill out our online intake form. This form helps us see if you pass the initial qualifications that we have for our surrogates.
When that form clears, you'll be able to receive the official surrogate application form from us. You'll also be given an agency coordinator who will help you with the application, remember deadlines, remind you of appointments, and be a voice of support.
You'll also need to get a clearance letter from your OBGYN and send us photos of yourself and your family.
We'll need medical records that detail your past pregnancy and birth. Since it can hospitals some time to put them together, you'll want to complete this task as quickly as possible.
Finally, you'll need to complete a PAP smear within a year of applying with us.
Why You Should Our Agency
If you want to help intended parents have a baby of their own, then joining our agency is a great start. We can help you find the intended parents that you were meant to help.
We'll also help you find a surrogate attorney and surrogate health insurance to ensure you're protected.
Contact Us Today
To get started with your journey, contact us, or check out our website. Together, we can help intended parents.
CONTACT US
If you have any questions, please give us a call anytime. Phone: (916) 226-4342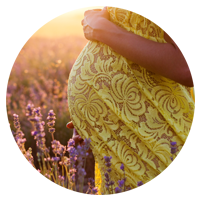 California Surrogacy