Become a Surrogate in Midland
Boutique Surrogacy Agency Based in the US
We connect surrogates with intended parents in Fort Worth, Austin, Houston, Dallas, San Antonio and beyond
Become a Surrogate in Midland
How To Become a Surrogate in Midland, Texas
Midland began as merely a stopping point between El Paso and Fort Worth. It was built alongside a railroad and operated primarily as a train station. Although it was originally going to be called Midway, there were other towns nearby that had the name. It was called Midland instead.
Since it rested between El Paso and Fort Worth, the station became especially important for the transport of cattle. Yet it wasn't until oil was discovered in the city that its population started to soar. It would also see its population increase during World War II when it was used as a place for bombardier training.
Aside from oil, the city has also branched into telecommunications and distribution. Midland is also known for its towering skyline.
The city has an estimated population of 146,038.
For those who live in Midland, it's possible to tack on another kind of work that can add further financial stability to your household and help you serve a great cause. Surrogacy in Texas is legal and can be a great way to help intended parents who are struggling to have a baby of their own.
If you're interested in surrogacy, then here's everything you need to know about how to become a surrogate in Midland, TX.
What is Surrogacy in Texas?
For those who aren't sure what surrogacy is, there are two main types. The first is traditional. This is a case when the surrogate mother offers her own egg cells for fertilization. She carries the baby that shares half of her DNA, then gives birth and the baby goes to the intended parents.
This kind of surrogate can come with problems, however, especially in regards to custody. The other type, gestational surrogacy, is preferred and used by surrogate agencies across the state. During gestational surrogacy, the baby is created using IVF and an embryo transfer.
The intended parents receive fertility medications that boost their fertility. By growing a large number of egg cells and sperm cells, more embryos can be formed. It's typical that a fertility clinic will create many embryos, then freeze the ones not being used so that the process of fertility treatments doesn't have to begin again.
The surrogate mother will also be taking fertility medications prescribed by the fertility clinic. Theirs are designed to help their body believe that it's pregnant. When the embryo is inserted inside of the surrogate via an embryo transfer, the body will accept the embryo and it can start to divide. After that, healthy pregnancy should commence for the next nine months.
After the baby is grown, the surrogate gives birth. Whether it's a C-Section or a traditional birth is left up for discussion between the surrogate and intended parents when they discuss the birth plan.
Once the baby is born, it will be given to the intended parents who will file for custody. As a surrogate, you'll be able to relax and recover and enjoy the fact that you just gave the intended parents a miracle.
Surrogate Compensation: How Much Can You Make in Midland, TX?
Along with knowing that you performed an incredible job for a pair of intended parents, you'll also be able to receive surrogate compensation. At our surrogate agency, you can make anywhere from $40,000 to $50,000. That amount is broken up into monthly installments of $4,250. Many of your expenses are covered by the intended parents. Here's a general breakdown of how expenses are paid and other ways you can earn extra money:
Base compensation: $40,000
Twins/multiples: $5,000
Monthly allowance: $250
Experienced Surrogate bonus: $5,000
Maternity Clothes: $1,000
Housekeeping: $2,000
It's also possible that the intended parents will pay your spouse. They can pay up to 10 days' worth of missed work pay. In the event that your spouse needs to miss in order to help you with your appointments, you won't have to worry about the potential financial loss of them doing so.
Clearly, when you become a surrogate, you have an opportunity to earn a great deal of money and serve a great cause. However, you should be aware that being a surrogate means you need to be ready to make a few commitments.
Prepare for Delays and Energy Tolls
The process of surrogacy typically takes about a year. However, it can sometimes be extended to two years. This is because delays can occur that can lengthen the process.
One of those delays is during IVF. Should the embryo not successfully form or not be accepted by the surrogate's body, then it fails. As a result, the intended parents and the surrogate need to start back on their fertility medications. Since it can take several weeks for those medications to have an effect, the process of surrogacy can easily be lengthened by several months.
Another area that can cause delays is in matching. Our surrogacy agency in Texas takes care of all of the hassles in matching you with intended parents. However, this can take time. We strive to make the best connections possible in order for the process to be a positive and friendly one. Matching you with intended parents can take anywhere from a month to three months.
Besides being able to commit to an extended timeframe, you also need to be ready to handle the energy costs of being a surrogate in Midland, TX. When you become a surrogate, you already have to deal with the energy drain from a healthy pregnancy. Yet you may also need to tack on additional tolls like traveling.
A lot of surrogates have to travel for several days to reach fertility appointments and doctor visits. While the intended parents should cover the expense of traveling, you'll need to make sure that you can handle that sort of demand.
Aside from these commitments, you also need to pass a few surrogacy qualifications in order to become a surrogate.
The Surrogacy Qualifications You Need to Pass
To have a healthy pregnancy, surrogates must be healthy themselves. That's why qualifications are so important. Our surrogacy agency in Texas asks that you are able to pass the following qualifications:
You must have had a previous pregnancy without problems and birth without complications. We'll require medical records that prove this.
Your BMI must be between 19 and 30. Being overweight can cause problems in pregnancy.
You must be between the ages of 21 and 38. This is when you're at your healthiest and most fertile.
You must be financially secure without receiving aid or housing from the government.
You must live in the United States as either a citizen, legal immigrant, or a permanent resident.
You must be able to pass a physical and mental screening.
You must be a non-smoker.
You must be a non-alcoholic.
You must not take drugs.
If you think you pass these qualifications, then you could be an excellent candidate to become a surrogate with us. You just need to apply.
Steps to Join Our Surrogate Agency in Midland, TX
For those who are ready to join their surrogate sisters, the first task that you need to complete is to fill out the online intake form. This form helps us see that you pass our initial qualifications.
From there, you'll be able to complete the official surrogate application form. You'll also be given an agency coordinator who can help support you, make you aware of deadlines, and remind you of upcoming appointments.
You'll also need to submit things to us like photos of yourself and family as well as a clearance letter from your OBGYN.
Perhaps most importantly is the submission of your medical records. These records are vital to prove that you had a successful and uncomplicated pregnancy and birth previously. You'll want to speak to your hospital as soon as possible. It can sometimes take up to six months for hospitals to put those records together.
Finally, you'll need to have a PAP smear performed within a year of applying with us.
Why You Should Join Us
Joining our agency is a great way to make the process easy and simple. We perform the arduous task of finding intended parents for you. We also help you find a surrogate attorney and surrogate health insurance. Using our agency can make the process safer.
Join Us Today
If you're ready to start your surrogate journey, then contact us or check out our website and submit an inquiry.
CONTACT US
If you have any questions, please give us a call anytime. Phone: (916) 226-4342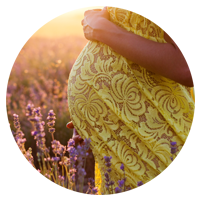 California Surrogacy