Become a Surrogate in Lubbock
Boutique Surrogacy Agency Based in the US
We connect surrogates with intended parents in Fort Worth, Austin, Houston, Dallas, San Antonio and beyond
Become a Surrogate in Lubbock
How To Become a Surrogate in Lubbock, Texas
Originally named for a Texas Ranger, Thomas Saltus Lubbock, the area of Lubbock was controlled by the Comanche. It rested directly in the heart of their lands. Yet, after the Comanche were either driven off or killed, the area became settled by Americans. The town of Lubbock received its first post office early.
Due to its central location for several trade routes, Lubbock became known as a hub town. It was a center for business and education, a tradition that is upheld today. Eventually, Texas Tech University would open its doors in the state. It would become the sixth-largest college in the student population.
Lubbock is also known for its high school education. Lubbock High School frequently ranks as one of the top high schools in the United States. Interestingly enough, the city is also one of the first cities to encounter sightings of "UFOs."
The city has an estimated population of 258,862.
If you live in Lubbock, then it may be possible for you to become a surrogate with our surrogate agency. Here's everything you need to know about how to become a surrogate in Lubbock TX.
The Physical and Mental Tolls of Being a Surrogate
Before you decide to become a surrogate, it's important to understand the kind of commitments that you're going to need to make. As a surrogate, you're responsible for maintaining a good level of health. The intended parents that you're matched with are relying on you to carry their baby safely.
These intended parents have likely spent months, if not years, trying to have a baby of their own. In some cases, you may be their last hope.
However, it's important that you understand the kind of commitments that are expected of you. The process of surrogacy can take anywhere from a year to two years. There are a few delays along the way that can tack on a few months. Since a healthy pregnancy is already nine months, it's understandable that adding a few months can quickly start to lengthen the process.
One of the delays is in matching. It can take our surrogate agency some time to match you with intended parents. This is because we strive to create connections that are friendly and respectable. Since the process of surrogacy can take a heavy toll on both surrogates and intended parents, they need to be able to communicate with one another even during the hard times. Matching can take anywhere from a month to three months.
Another delay comes during the IVF process. When you and your intended parents visit a fertility clinic, you'll both be placed on fertility drugs. These medications are to help boost the fertility for the intended parents and help your body believe that it's pregnant.
If those medications fail to work, then IVF and the embryo transfer won't work either. Each failure can tack on a few weeks of work because it takes time for the medications to have an effect.
Another toll that you need to be aware of is the amount of energy it takes to be a surrogate. Even a healthy pregnancy can be exhausting. On top of being pregnant, you'll have to travel to fertility appointments and doctor visits. The intended parents will pay for your travel expenses, but you need to be sure that you are prepared for traveling that can sometimes take days.
What is the Process of Surrogacy in Lubbock, TX?
Surrogacy in TX allows for gestational surrogacy to occur. Our surrogacy agency only accepts gestational surrogates and not traditional surrogates. The difference is in how the baby is conceived. For traditional, the surrogate's eggs are used to fertilize the baby. For gestational, it's IVF and an embryo transfer.
A fertility clinic also plays a vital role in gestational. They're the ones who perform the fertilization and insert the embryo inside of the surrogate.
When the embryo is accepted by the surrogate's body, then it starts to grow and the surrogate is officially pregnant.
From there, the surrogate needs to do everything she can to maintain a healthy pregnancy. She'll also eventually give birth to the baby according to the plan that she and the intended parents laid out earlier.
Before you can join a surrogacy agency in Texas, you first have to pass surrogacy qualifications.
Our Surrogacy Qualifications in Lubbock, TX
Before you can become a surrogate with our surrogacy agency in Texas, you have to pass qualifications. These qualifications help to ensure that you are healthy enough to carry someone else's baby. Here are some of the qualifications that you need to pass:
You must be between the ages of 21 and 38. This is when you're at your healthiest and most fertile.
You must have had a previous pregnancy without problems and birth without complications. We'll require medical records that prove this.
You must live in the United States as either a citizen, legal immigrant, or a permanent resident.
You must be financially secure without receiving aid or housing from the government.
Your BMI must be between 19 and 30. Being overweight can cause problems in pregnancy.
You must not take drugs.
You must be able to pass a physical and mental screening.
You must be a non-smoker.
You must be a non-alcoholic.
How Much Surrogate Compensation Can You Make in Lubbock, TX?
Surrogacy in Texas can be lucrative for certain women. At our agency, we offer our surrogates around $40,000 to $50,000 per surrogate journey. There are a few factors that can increase or decrease that amount. A general breakdown of some of the things you're paid for is as follows:
Base compensation: $40,000
Twins/multiples: $5,000
Monthly allowance: $250
Experienced Surrogate bonus: $5,000
Maternity Clothes: $1,000
Housekeeping: $2,000
Clearly, surrogate compensation may be enough to help put your child through college in the future or put a down payment on a home. Intended parents can even pay your spouse up to 10 days' worth of missed income at work. This allows them to take you to your appointments.
Being able to enjoy your spouse's support is important to us. For more information about our compensation, you can check out our website.
Steps to Join Our Agency in Lubbock, TX
If you're ready to get started with surrogacy in Texas, then you can start applying to our agency. The first step that you should take is to fill out our online intake form. This form shows us that you pass some of the initial qualifications that we ask for.
When it clears, you'll be given the official surrogate application form. Along with this form, an agency coordinator will be sent to you. This coordinator will help you remember deadlines, your appointments, and will be a general voice of support throughout your journey.
Along with the application, you'll also need to send us photos of yourself and your family.
Perhaps one of the most important documents that you need to send to us is your medical records. These records should go over your previous pregnancy and birth. Because it can take hospitals several months to put them together, it's a good idea to start putting them together as quickly as possible. For those who are certain that they want to become a surrogate in Lubbock TX, then it may be wise to put those records together before you even apply with us.
You'll also need to speak with your OBGYN and obtain a clearance letter from them.
Finally, you'll need a PAP smear taken within a year of applying with us.
Why You Should Join Our Agency
For those who want to do their part and help intended parents achieve their dreams of parenthood, joining our agency is the first step. We offer many benefits to our surrogates. One of those is that we take care of all the matching for you. You don't have to worry about finding intended parents on your own.
We also help you find a surrogate attorney. This is important in determining the birth plan and surrogate agreement form that you create with your intended parents.
Finally, we can help you find surrogate health insurance. Your own policy likely doesn't cover being a surrogate. We'll help you find a policy that does.
Join Us Today
If you're ready to start your surrogate journey, then apply with us today. Call us if you have any questions.
CONTACT US
If you have any questions, please give us a call anytime. Phone: (916) 226-4342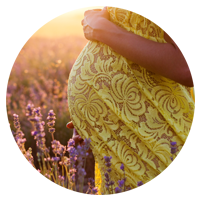 California Surrogacy