Become a Surrogate in El Paso
Boutique Surrogacy Agency Based in the US
We connect surrogates with intended parents in Fort Worth, Austin, Houston, Dallas, San Antonio and beyond
Become a Surrogate in El Paso
How To Become a Surrogate in El Paso, Texas
The area of El Paso, TX has been teeming with life for close to 12,000 years. Indigenous tribes first walked the land before Spanish settlers started to occupy the area. The region of El Paso only ever contained a small population for several centuries. Even when Texas rebelled against Mexico to seize its own independence, the small town of El Paso stayed relatively out of the fight.
Texas would inevitably fight Mexico for the rights to El Paso. Both leaderships were present in the town for a time until Texas inevitably won it. Along with the rest of Texas, El Paso would later join the United States.
Again, the population would remain minimal even through the Civil War. After the Civil War, however, the town finally started to increase in population. The town invested in business, manufacturing, and transportation.
It has since grown rapidly in population and become a diverse city of Hispanic people and Americans. It's also the site where many border patrol clashes occur.
El Paso has an estimated population of 681,728.
If you live in El Paso, TX, then it's possible for you to become a surrogate. Here's everything you need to know about joining our surrogate agency in El Paso, TX.
Surrogacy Qualifications You Need to Pass in El Paso, TX
Before you can join our surrogate agency, you first need to pass a set of surrogacy qualifications. Intended parents are relying on you to be able to carry their babies successfully. If you're healthy and have had children before, then it's likely that you're a good fit to become a surrogate. However, to know for sure, you must pass the following qualifications to join our agency:
You must have had a previous pregnancy without problems and birth without complications. We'll require medical records that prove this.
You must be able to pass a physical and mental screening.
You must live in the United States as either a citizen, legal immigrant, or a permanent resident.
Your BMI must be between 19 and 30. Being overweight can cause problems in pregnancy.
You must be between the ages of 21 and 38. This is when you're at your healthiest and most fertile.
You must be financially secure without receiving aid or housing from the government.
You must be a non-smoker.
You must be a non-alcoholic.
You must not take drugs.
These qualifications will help ensure that you have the right level of health to be a surrogate successfully. Besides being healthy, you also need to make sure that you're prepared for the time and energy commitments that being a surrogate requires.
The Demands of Surrogacy in El Paso, TX
Before you become a surrogate, you should ensure that you're prepared for the mental and physical exhaustion involved with the process of surrogacy. Most surrogate journeys take anywhere from a year to two years to complete. There are some cases where the journey can take even longer. If you're not prepared to devote that level of time to the journey, then you may not want to become a surrogate.
Most surrogate journeys should take around a year to complete. However, there are a few delays that can occur that lengthen the time.
One of those delays is matching. Our surrogacy agency in Texas makes your life a little easier by doing the matching for you. However, this process can take anywhere from a month to three months to complete. This is because we perform an extensive search based on the criteria that you and the intended parents have submitted.
We want to ensure that our surrogates and intended parents get along as well as possible. It's a long journey and the last thing anyone wants is to be stuck with people they don't like.
Another reason for a delay is with IVF and an embryo transfer. A fertility clinic is responsible for giving intended parents and surrogates a set of fertility medications. For intended parents, the medications help boost their fertility. For surrogates, the medications help the chances of their body accepting the embryo.
Yet fertility medications aren't an exact science. They may not give the kind of results that the fertility clinic needs. As a result, the IVF may fail or the embryo transfer may fail. Either way, the entire process has to start over again. This can easily tack on a few extra weeks of waiting.
As for energy tolls, you're going to have pregnancy to look forward to. Even a healthy pregnancy can have its exhaustion and mild problems. If you didn't particularly enjoy being pregnant with your own baby, then you may not want to be a surrogate for someone else's.
You'll also likely need to travel. Sometimes you may even need to travel for several days. While the intended parents will likely pay for the travel expenses, if you're not sure if you can travel those distances, then surrogacy in Texas may not be for you.
How Much Can You Make with Surrogate Compensation in El Paso, TX?
All of this time and energy is worth surrogate compensation. Each agency offers different rates and benefits. Our surrogacy agency in Texas offers surrogates anywhere from $40,000 to $50,000. That amount is broken up into monthly installments of $4,250. Here are some of the expenses that you can expect to be paid for at our agency:
Base compensation: $40,000
Twins/multiples: $5,000
Monthly allowance: $250
Experienced Surrogate bonus: $5,000
Maternity Clothes: $1,000
Housekeeping: $2,000
Intended parents may even pay your spouse for missed work. They can pay up to 10 days' worth of missed work pay. This allows your spouse to take you to your appointments and doctor visits.
How to Become a Surrogate with Our Agency
If you're interested in becoming a surrogate in Texas, then you should join our agency. Doing so begins by filling out our online intake form. This form essentially helps us see if you're a good candidate for having a healthy pregnancy.
Once it clears, you can then start filling out the official surrogate application form. This form is also joined by your agency coordinator. They'll help remind you of deadlines, appointments, and can help support you throughout the process of surrogacy.
Besides the application, you also need to send us photos of yourself and your family.
You'll need to speak with your OBGYN to receive a clearance letter from them. This further indicates that you can offer a great chance of having a healthy pregnancy.
One of the most important aspects of joining is being able to prove that you had a previous pregnancy that was successful and without complications. To do so, you need to obtain medical records from your hospital that detail the pregnancy and birth. Because this can sometimes take several months for the hospital to put together, you'll want to put your request in as quickly as possible.
Finally, you'll also need to complete a PAP smear within a year of applying with us.
Why You Should Join Our Agency
Surrogacy can be difficult on your own. Our agency makes it easier. We do all of the matching and introductions to the intended parents with you. You don't have to worry about trying to find intended parents on your own. We help you find the best-intended parents for you.
Another benefit that we provide is that we can help you find a surrogate attorney. An attorney is important in helping you legalize the birth plan and surrogate agreement form with the intended parents. They can keep your rights protected.
Finally, we can help you find surrogate health insurance. It's likely that your policy doesn't cover surrogacy. We can help you find a health insurance policy that will cover any medical expenses that crop up.
Join Us Today
Helping intended parents who are struggling to have children of their own is a great cause. It's also one you can get paid for. If you want to help parents achieve their dreams of parenthood and add further financial security for your own children, then join us to begin your journey.
CONTACT US
If you have any questions, please give us a call anytime. Phone: (916) 226-4342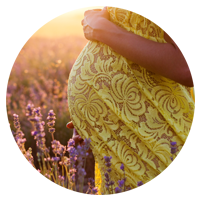 California Surrogacy