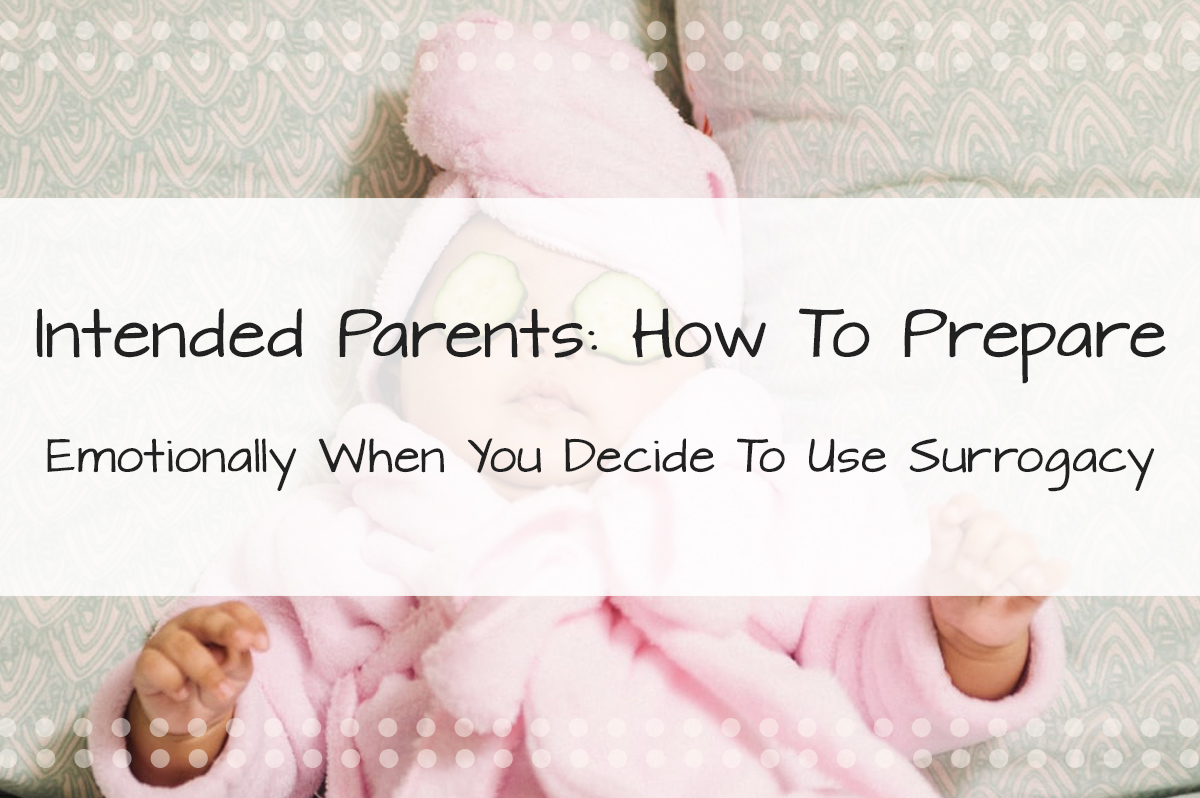 Intended Parents: How To Prepare Yourself Emotionally When You Decide to Use Surrogacy
For couples who are struggling with infertility, they may start to feel that they're never going to be able to have a child of their own. This isn't the case.
A surrogate agency in Sacramento can be the answer–Made in the USA Surrogacy. Even if you're a woman who requires egg donation, it's still possible to have a baby of your own.
This article will explain egg donation, surrogacy, and how you can emotionally prepare yourself for the process.
Egg and Sperm Donor
For an intended parent who was told that their eggs or sperm cells weren't viable or healthy enough to form an embryo, you can still have a baby. You just need either an egg donor or a sperm donor. Fertility doctors or specialists can also help boost your own fertility in an attempt to make your own cells capable of becoming fertilized.
In terms of donation, however, your genetic material can be taken and placed inside of an egg or sperm cell. Think of the egg donor or the sperm donor as a template. They're providing the health and nutrients that the cell needs in order to become fertilized.
Your own genetic material can then be placed inside of it during the fertilization process. As a result, you're left with an embryo that has the genetic makeup from one of the intended parents.
Emotionally Preparing Yourself for Egg Donation
It can be difficult to accept that you need an egg donor or a sperm donor.
Infertility is something that is plaguing more and more couples in the world. Yet you can try to find some hope in knowing that you're still going to be able to have a baby.
One way that you can help prepare yourself emotionally for the egg donation process is to make yourself part of each step. Even if your partner is the one supplying the genetic material, you should still attend the appointments and give them your support. In return, you'll also feel supported and involved.
It's also important to remember the end result. While it may not be the traditional way to have a baby, you're still going to have one of your very own. By remaining focused on the end goal, you can save yourself a lot of pain.
It's also easy to make the mistake of blaming yourself for not being able to have a baby. Don't be hard on yourself. Instead, direct those negative thoughts into actions that solve the problem.
Surrogacy
Another popular method for intended parents struggling with fertility or alongside egg and sperm donation is by way of surrogacy. This also can sometimes involve the donation of the eggs or sperm cells before an embryo can be formed, but the transfer of this embryo will be to the surrogate of your choice.
If your eggs and sperm cells are healthy enough, they can be taken from your body and placed in a petri dish where they can become fertilized. The embryo that results from that fertilization is then placed inside of a surrogate. From there, the surrogate will grow the baby until its birth.
Surrogacy in California is a great option for those struggling to have a baby of their own. It's a fantastic way that allows intended parents a chance of having a baby of their very own.
The process begins by searching for a "surrogate agency near me" and finding a surrogate agency in California such as Made in the USA Surrogacy. Our surrogate agency specializes in finding surrogates for our intended parents who live in California, or other surrogate friendly states. We want to take the stress out of the process for intended parents.
We can help you find a surrogate that will put your baby first. We also understand that you're likely worried that you're on your last chances of having a baby. Our surrogate agency in Sacramento, California could be the answer for you.
Emotionally Preparing Yourself for the process of Surrogacy
Just like needing an egg or sperm donor, using a surrogate can also be emotional.
It's difficult to accept that you need help. Yet when you join a surrogate agency like ours, we can help you find a surrogate who is compassionate and eager to help you fulfill your dreams of having a baby of your own.
One way that you can emotionally prepare yourself is to remember that they're just carrying your baby. At the end of the day, your baby is still your own. It's simply being carried by someone else until it is ready to meet you. This will be ensured by legal documentation of the pre-birth order, prepared by your surrogate attorney.
You can attend the appointments with the surrogate and we as an agency encourage this practice if you or your significant other can make the appointments. Each time your surrogate has an ultrasound or a simple check-up, you can be there. By keeping tabs on the baby, you can also feel involved and help the surrogate make decisions about keeping the baby growing healthily.
Develop a Connection With Your Surrogate
One of the most important experiences that you should attend is the ultrasound viewing. This is your first chance to see your baby. By seeing it, you can feel connected to the baby even while it's being carried by another woman.
Another way to emotionally prepare yourself is to plan lots of visits to the surrogate or prepare for her visits to your fertility clinic. While you don't want to intrude on her life, you can still schedule dinners or visits together. Physically touching her growing belly can help you connected to the baby and feel secure that everything is alright if she is comfortable.
The hardest aspect of using a surrogate is that you can't be around the baby all of the time.
This is something that you will have to accept before you start the process. You will need to trust that the surrogate is going to make the best decisions possible to keep your baby healthy.
Speaking with our surrogate agency and coordinator can also help reassure you. They understand the process and have successfully carried surrogate babies before. You may feel more emotionally secure knowing that your baby is in the hands of someone who knows what they're doing and a surrogacy agency who has been through the process.
Another way to emotionally prepare yourself is to start journaling. The last thing you want to do is keep your emotions bottled up. Journaling can be a great escape for intended mothers. You can talk about your feelings, concerns, fears as well as your joys, excitement, and memorable moments.
Speaking with Your Spouse
One last outlet that can help you emotionally prepare for egg and sperm donation and using a surrogate is your spouse. They're going to be right there with you through the entire process. They likely have insecurities of their own. It's important to remember that you're not alone in the process. They're right there with you to support you.
Our surrogate agency has resources that can help you as intended parents deal with the emotional side of using a surrogate.
Essentially, it's important to remember that you are not alone and many are going through the complications of an infertility diagnosis. At Made in the USA Surrogacy, we help many couples achieve their dreams of having a family through finding them a surrogate, matching it with an egg or sperm donor if needed, and following their process all the way through pregnancy.
Joining an Agency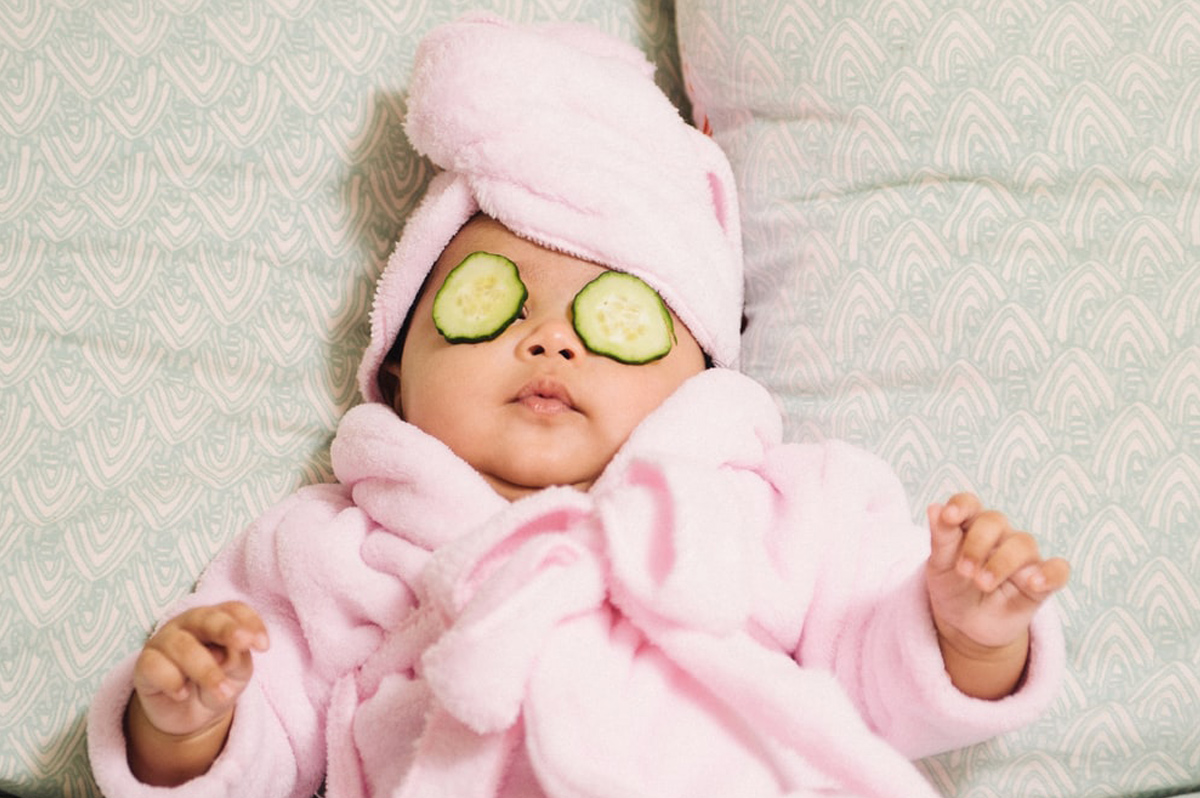 Whether you need an egg donor, a surrogate, or both, you can find the help that you need through our surrogate agency located in California. We'll walk you through every step of the process and help you find the perfect surrogate. You don't have to give up on your dreams of having a baby of your own. You just have to be brave enough to try something new and slightly different.
Contact us today to find an amazing surrogate!