Florida Intended Parent Process
Boutique Surrogacy Agency Based in the US
We connect surrogates with intended parents in Tampa, Ft. Lauderdale, Orlando, Sarasota, Miami, Boca Raton, Jupiter and beyond
Florida Intended Parent Process
Become a Parent in Florida
If you're a couple struggling with infertility or a same-sex couple, then you may wonder if you can ever have a baby of your own. Through a surrogacy agency Florida, it's possible. You can become a parent in Florida when you use gestational surrogacy. Here's what you need to know about gestational surrogacy and the process of becoming an intended parent.
Florida Surrogate Laws
Surrogate laws vary by state. It's important that you first understand the laws of your state, so you can be better prepared to face the ups and downs of the surrogate journey. Florida is a surrogate-friendly state that permits both traditional and gestational surrogates. Our surrogate agency only allows for gestational surrogates.
Florida surrogacy laws allow intended parents to make a pre-birth order. This essentially gives them a temporary legal status over the child. However, an intended parent will need to petition for legal custody of the baby within three days of its birth.
Because surrogate laws can sometimes be confusing, it's always a good idea to check with your surrogate attorney. If you're unsure of what legal matters you need to complete or what you should do to ensure that you're recognized as the legal parent of the baby, they are your best option for surrogacy questions.
Prepare to be Committed
When you find a surrogate in Florida, the process doesn't always go smoothly from there. Finding your surrogate may actually be the easiest part of the process. The process of surrogacy is long. At the very least, you can expect to spend around a year for the process to be complete. This doesn't include the time for the pregnancy either.
At most, intended parents should expect the process of surrogacy to last at least two years. There are several steps in the process that can add more time.
One of those is the IVF process. During that process, you'll need to take several fertility drugs to help boost your fertility as much as possible. IVF is when your egg cells and your partner's sperm cells are collected. They're placed in a petri dish where they then fertilize.
The resulting embryo is placed inside of your surrogate. Before your surrogate can join a surrogate agency in Florida, she has to pass numerous surrogacy qualifications. These surrogacy qualifications are put in place to help better the chances of a healthy pregnancy.
She'll also be undergoing fertility treatments to help with the embryo transfer. There are many things that can make the embryo transfer unsuccessful. It may require your surrogate to begin the cycle of drugs over again.
Even IVF can be difficult. You may have to start the cycle over several times before you're able to produce an embryo that is healthy enough to be transferred.
This sort of delay can happen again and again. Each delay can add several weeks, if not a few months, to the process.
As such, as intended parents, you need to be committed to the process. The end goal is a child of your very own, so it's worth the wait.
How to Find a Surrogate in Florida
When it comes to surrogacy in Florida, there are two options to find a surrogate. The first is independent surrogacy. There are a few freelance surrogates that will offer to help you with carrying your baby. However, freelancers don't always have your best interests in mind.
More importantly, they're not regulated by a surrogate agency. Not only will you have to find the surrogate, but you'll also need to figure out surrogate insurance on your own and find a surrogate attorney.
Using independent surrogates is risky. Luckily, you have another option with an agency. At an agency, they do all of the hard work for you. They match you with a surrogate that best fits your needs. They then help you find a surrogate attorney and insurance. Because they have used those agencies and attorneys before, they know that they have your best interests at heart.
Only a few women can become surrogates with an agency. They have to pass numerous qualifications in order to join. This benefits you because it means only the healthiest are permitted. As a result, you have a greater chance of having a healthy pregnancy.
A surrogacy agency makes every facet of the process easier. It also makes it safer.
Surrogacy in Florida
Once you have made the decision to give surrogacy a try and are committed to the process, then you're ready to start the process.
Step one is to contact our surrogacy agency. You'll want to research the agency that you chose to ensure that it's reputable and experienced. You also want one that has a diverse selection of surrogates as this betters the chance of finding the surrogate perfect for you. After contacting our agency, we'll go over a brief interview that involves asking you certain questions about the process and your expectations. Then we'll give you an overview of the upcoming steps.
Step two after you choose us as your agency is the delivery of our Agreement of Services. You'll need to sign this agreement. In it, you'll find information about the services that we provide, case management, referrals, surrogate screening, and counseling.
Step three is to meet your case management and coordination team. These experts will help you through every step of the journey. They'll liaison between yourself and your attorney as well as medical professionals. When you're unsure of where you are in the process, your coordination team can help. They'll remind you of appointments you need to make and help you remember the small details.
Step four involves matching you with both a surrogate and an egg or sperm donor if needed. We want to make the process as smooth as possible, so we put a lot of work into finding a surrogate that will match you best. This process can sometimes take anywhere from a month to four months to find you the perfect one. All of our surrogates are thoroughly screened to ensure that they're capable of giving a healthy pregnancy. We'll also help you find an IVF clinic to start the process there.
Step five involves setting up your payment. The cost of surrogacy in Florida typically amounts from around $100,000 to $140,000 for a surrogacy journey, which does not include the cost of IVF. We'll help you set up with a licensed and bonded escrow service. While the cost of surrogacy in Florida is high, you'll only need to deposit $10,000 initially. This amount is to help pay for any medical costs or charges that come as a result of the medical clearance of your surrogate, and the rest of your estimated budget provided to you prior to matching with your surrogate will be due within 3 months.
The final step is the actual pregnancy and birth process. Our team will be with you every step.
Join Our Agency Today
If you've been dreaming of having a baby of your own but circumstances haven't been kind, then you should join our surrogacy agency. We make the process easier and safer. Contact our office today to see how you can get the process started.
CONTACT US
If you have any questions, please give us a call anytime. Phone: (916) 226-4342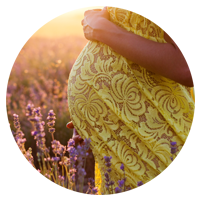 California Surrogacy