Find a Florida Surrogacy Agency
Boutique Surrogacy Agency Based in the US
We connect surrogates with intended parents in Tampa, Ft. Lauderdale, Orlando, Sarasota, Miami, Boca Raton, Jupiter and beyond
Find a Florida Surrogacy Agency
Surrogacy in Florida
Florida is a surrogate-friendly state. Its government has legalized the use of traditional and gestational surrogacy for intended parents struggling with infertility to have a baby of their own. Most surrogate agencies, including our own, allows the use of gestational surrogacy. Here's what you need to know about finding a surrogate agency in Florida and joining one both as an intended parent and as a prospective surrogate.
Why Use a Surrogate Agency in Florida if You're an Intended Parent?
When you're an intended parent struggling with infertility, you may think about using a surrogate, but why use a surrogacy agency in California or Florida? Why not just use a freelancer? If you want to find a surrogate in Florida, then the safest option is through a surrogate agency.
A surrogate agency in Florida does most of the hard work for you in finding a surrogate. They take the credentials that you have laid out for your preferred surrogate and then find the best woman for the job.
At our surrogate agency in Florida, Made in the USA Surrogacy, we have set a surrogacy benefit package that is easy to deal with and sets expectations for everyone. Our prospective surrogates know how much they can possibly make and our intended parents know how much the process of surrogacy is going to cost them. All of our surrogates express a desire to help other families as their main reason for continuing with our agency before they become a surrogate, and most have been wanting to become a surrogate for years.
This helps you budget and understand what you need to do in order to financially prepare for the process. Clearly, when you need to find a surrogate in Florida, using a surrogate agency is the safest method, since independent surrogacy can be dangerous.
Why Use an Agency if You're a Surrogate?
On the other side of the equation, if you're a woman who wants to become a surrogate, then joining an agency is also beneficial to you. For one, only women of certain health can actually join an agency. You have to pass a few surrogacy qualifications in order to join. These surrogacy qualifications are put into place for your betterment.
They ensure that only those who are healthy enough can become a surrogate. This is important because you don't need to risk your life just to help other parents or supplement your income.
Joining an agency also means that you don't have to work as hard to find intended parents. Instead of scouring the internet to find intended parents that match your own criteria, the agency will match you with a couple who is looking for a surrogate in Florida. There are tons of intended parents looking for a surrogate just like you. The agency just does all of the legwork for you.
Finally, joining an agency also means that you can find surrogate health insurance and a surrogate attorney easily. When you become a surrogate in Florida, it's always important to have health insurance. That insurance can help cover certain costs in case the healthy pregnancy suddenly turns south.
A surrogate attorney is necessary for the surrogate agreement to occur. This agreement is when both intended parents and the surrogate come together to discuss pricing, emergency plans, and birth plans. With the attorney there, the agreement is signed and legalized. You're protected by the agreement and so are the intended parents.
These are two extra safety measures that may not be as easily obtainable when you're working on your own.
Finding the Right Agency for Surrogacy in Florida
Before you can jump right into the process of surrogacy, you need to make sure that you have found a great agency to be part of. How can you tell? An agency in Florida, like a surrogacy agency in California, has a few important features to offer.
The first is trust. You're going to be trusting the surrogate and agency with private information about yourself. It isn't easy to go to other people for help. It's even harder to watch someone else carry your baby. You need to know that the agency is going to give you someone that can provide a healthy pregnancy.
You can tell an agency is trustworthy by speaking to our surrogate agency professionals and going through the process to become a surrogate with us. You'll find we are trustworthy after dealing with us for a short while, and we start to build your file.
Another important aspect of an agency is experience. This matters because the more experienced that an agency is, the better they can handle emergencies or the many questions you will have as a surrogate mother along the way. New agencies may not know what to tell their intended parents or surrogates if something goes wrong during the IVF and embryo transfer process. IVF can take some time to get right. An embryo transfer can also not "take" the first time, or even the second. As your surrogate agency, we will provide you, counsel, along the way for all for the ups and downs.
An experienced agency will encourage and motivate the intended parents and surrogates to keep trying and match based on criteria that are best for both parties.
A surrogate will also want to become a surrogate with an experienced agency because it means that they know exactly what needs to happen in order for the woman to become a surrogate and muddle through the process of doctor appointments and surrogate medications.
Our surrogate agency Agencies prides ourselves on great communication. Since our agency is supposed to be the go-between for intended parents and surrogates, we need to be able to communicate quickly and clearly between the two parties. As intended parents, you're likely going to be anxious about any news of your baby. Excellent communicators will give you regular updates about both a healthy pregnancy and a problematic one. This can help reduce the anxiety that you're feeling by not being right there with the surrogate at all times.
One final aspect that our surrogate agency in Florida has, is compassion. As intended parents struggling with fertility, you've already gone through so much hardship. Our agency will be compassionate with your plight. That compassion should transition into a passion to help you find a surrogate that can help you achieve your dreams of parenthood.
Steps to Find a Surrogate
After you have chosen your surrogacy agency in Florida such as Made in the USA Surrogacy, it's time to get started with finding the surrogate that fits you best. You'll need to fill out a few questionnaires that we have. These will help us match you with a surrogate.
All of our surrogates are medically tested, screened, and given psychiatric screenings in order to ensure that they are ready and capable of being surrogates. You'll also need to go through counseling with your partner to determine if you are ready for the process.
Once the screening is over and you're ready to meet a surrogate, we'll go through our database and choose the one that we believe best fits your needs. We'll also help you find a surrogate attorney to help you establish parentage and work the details out with you and your surrogate mother.
From there, the process truly begins and you'll be on your way to having a baby of your very own.
Choose Our Agency Today
When you want an agency that you can trust in Florida, you need us. We're experienced, trustworthy, compassionate, and we're eager to help you achieve your parenthood dreams. Please fill out our inquiry today to become a surrogate in Florida, or find a surrogate as a parent.
CONTACT US
If you have any questions, please give us a call anytime. Phone: (916) 226-4342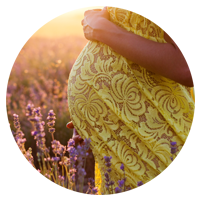 California Surrogacy