Become a Surrogate in Tallahassee
Boutique Surrogacy Agency Based in the US
We connect surrogates with intended parents in Tampa, Ft. Lauderdale, Orlando, Sarasota, Miami, Boca Raton, Jupiter and beyond
Become a Surrogate in Tallahassee
How To Become a Surrogate in Tallahassee, Florida
As the capital of Florida, Tallahassee is home to several hundreds of thousands of people. Before then, the city was settled by indigenous people. Some of their mound works are preserved to this day. The famous explorer, Hernando De Soto also traveled through the area. One of the missions that he and the Spanish settlers that followed him built would eventually be the focal point that would grow into the city known today.
At first, Tallahassee was not considered to be the capital after Florida was purchased by the United States. Meetings of delegates were held in St. Augustine instead. However, the route often required some delegates almost a month to travel there. The roads were often perilous. To help ease the burden of travel, a more central location was sought. Tallahassee was chosen.
It would also become the heart of the cotton belt in Florida. When the Civil War broke out, Florida chose to side with the other southern states in succeeding. After the Civil War, Florida's economy shifted in order to keep up with the changing times. Its economy is now focused on cattle, tourism, and citrus.
Tallahassee today is home to around 193,551 people. It's diverse and full of various cultures melding harmoniously together.
If you live in Tallahassee and you've been thinking about becoming a surrogate, then Florida is a great place to do it. As a surrogate-friendly state, Florida offers legal protection for surrogates. It legalizes both traditional and gestational surrogacy. However, for most surrogate agencies located in Florida, they only allow gestational surrogacy.
Here's everything you need to know about how to become a surrogate in Tallahassee FL.
Time and Energy Commitments
Before you join a surrogate agency, it's first important to understand how much time the process of surrogacy can take. Surrogates should expect to spend anywhere from a year to two years on any surrogacy match. There are a few reasons why it can take this long.
The first is that the IVF and embryo transfer process can take some time to get right. IVF involves the collection of egg and sperm cells from the intended parents. Before the cells can be collected, the parents take fertility medications administered by a fertility clinic.
Sometimes, the medications can take a few weeks to have an effect. When the clinic is satisfied with their fertility, they will perform IVF. An embryo is formed from the union of their egg and sperm cells inside of a petri dish.
As a surrogate, you'll also be taking fertility medications from a fertility clinic. Your medications are designed to help boost your fertility and to have a better chance of accepting the embryo. It's easy for your body to recognize the embryo as a foreign invader rather than a baby. If your body rejects the embryo transfer, then you'll have to start over with your fertility medications.
This part of the process can be repeated a few times if either IVF or the embryo transfer isn't successful. Since it takes fertility medications several weeks to have an effect, this part of the process can delay you for a few months.
It can also take some time for an agency to match you with intended parents. Most surrogates typically have to wait three to four months before being matched. This can be due to a lack of intended parents who fit their criteria.
Clearly, the process of surrogacy can take some time.
Along with time commitments, you need to be prepared for energy commitments. You'll need to be able to carry the baby for nine months. Once the process is started, you can't quit just because you don't feel like it anymore. The intended parents are relying on you to have a healthy pregnancy.
You may also be expected to travel. While those travel expenses may be covered by the intended parents, you're still going to need to potentially travel for several days.
Surrogate Compensation
If you can handle those commitments, then you may be ready to become a surrogate in Tallahassee FL. For those that join a surrogacy agency in Florida, you can expect to receive surrogate compensation. While each agency offers different amounts and benefits packages, you can largely expect to make around $40,000 to $50,000 per surrogate job. Here is a breakdown of some of the ways that we pay our surrogates:
Base compensation: $40,000
Twins/multiples: $5,000
Monthly allowance: $250
Experienced Surrogate bonus: $5,000
Maternity Clothes: $1,000
Housekeeping: $2,000
This amount is broken up into monthly installments of $4,250. Our surrogate benefit package also accounts for up to 10 day's worth of your spouse's earned income if they have to miss work. You can check out our website for more information about our compensation.
Surrogacy Qualifications
Before you can become a surrogate in Tallahassee, you have to be able to satisfy our surrogate qualifications. These qualifications are to help ensure you can carry a healthy pregnancy. They also help lower your own risk. The surrogacy qualifications for our surrogate agency, Made in the USA Surrogacy, are as follows:
You must be between the ages of 21 and 38. These are the times when you're at your healthiest and have a better chance of carrying a healthy pregnancy. There's also less risk to your own life.
You must be a legal resident of the United States, a US Citizen, or a legal immigrant.
You should have a BMI between 19 and 30. Obesity can lead to other complications like gestational diabetes and high blood pressure.
You must have had one successful pregnancy and birth prior to applying with us.
You must not be receiving financial assistance and instead are financially secure.
You do not take drugs.
You are not an alcoholic.
You are not a smoker.
You must a physical and psychological screening.
Steps to Become a Surrogate in Tallahassee FL
If you want to get involved in surrogacy in Florida, then there are a few steps you need to take to join our agency. The first is to complete our online intake form. This form goes over the qualifications and shows us that you are qualified to join us.
Once it is completed, you'll be sent the official surrogate application form. You'll also be given an agency coordinator. This coordinator will help you through every step of surrogacy in Florida. They'll remind you of appointments and ensure all of your paperwork is filed.
Our application requires some pieces of paperwork in order to be submitted. One of those pieces is a set of photos of yourself and your family. The trickiest bit of paperwork is your medical records for your pregnancy and birth that occurred previously. This can sometimes take several months for hospitals to complete, so you'll want to contact them as soon as possible.
You'll also need to complete a PAP smear within a year of applying with us.
Finally, your OBGYN needs to send us a clearance letter that approves you for being a surrogate.
Why Join a Surrogacy Agency in Florida
When first starting out, you may not know where or how to get involved with surrogacy. Finding a surrogate family can be daunting and you may not know the steps by yourself.
Our surrogacy agency also makes finding intended parents a lot easier. All you need to do is sign up with our agency. From there, we'll locate intended parents who best fit your criteria. If there's ever a problem, then you have the agency to rely on as a liaison between the two of you.
Agencies also can help you find surrogate health insurance and a surrogate attorney. Both of these are vital to the process. Health insurance can help cover any unexpected costs of the process. Not having it could end up costing you a lot, especially if the intended parents make you pay for all of your own medical expenses.
A surrogate attorney is helpful in ensuring that your rights as a surrogate are protected.
Contact Us Today
If you're curious about being a surrogate in Tallahassee, then please fill out our inquiry. We can answer more questions about your journey.
CONTACT US
If you have any questions, please give us a call anytime. Phone: (916) 226-4342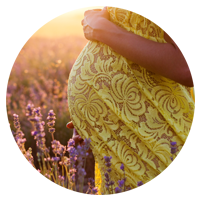 California Surrogacy