Become a Surrogate in Orlando
Boutique Surrogacy Agency Based in the US
We connect surrogates with intended parents in Tampa, Ft. Lauderdale, Orlando, Sarasota, Miami, Boca Raton, Jupiter and beyond
Become a Surrogate in Orlando
How To Become a Surrogate in Orlando, Florida
While many know Orlando for its tourism and big attractions like Disney World and Universal Studios Resort, it was first nothing more than a military fort. Fort Gatlin existed in the current area known as Orlando. It was created during the Second Seminole War in the early 1800s.
The area was first called Jernigan after the first settlers that made the area their new home. Eventually, the post office in the resulting town would be moved elsewhere and reopened with the name Orlando. It eventually blossomed with the citrus industry.
However, it wasn't until Walt Disney decided to make the area his site for a theme park that Orlando truly landed on the map. Although Disney had been considering either Miami or Tampa for its theme park, it was eventually decided that those areas were too risky for hurricanes. Orlando was chosen instead and tourism quickly followed.
Other resorts and parks started opening. Conference centers were also created and the area became known for conventions and corporate gatherings.
The current population of Orlando is 285,713 and features a diverse population of young and old with various ethnic backgrounds.
If you live in Orlando and you're wondering if surrogacy in Florida is right for you, then here are a few things that you need to know to determine if you should become a surrogate.
Time and Energy Commitments
One of the first aspects that you should consider the process of surrogacy is that the amount of time it takes. Most prospective surrogates think that they only have nine months to offer to the process. That isn't the case. The process of surrogacy can take a long time. Most jobs take anywhere from a year to two years to complete.
There are a few delays that can lengthen the time. One of those delays is IVF and the embryo transfer. When you're matched with intended parents, both parties are sent to a fertility clinic to begin fertility medications. These medications are to help boost fertility for the intended parents and help your body believe that it's pregnant.
Because the intended parents are already struggling with infertility, IVF may be difficult for them. They may need several attempts and doses of fertility medications before they can successfully make an embryo.
You'll also be taking fertility medications from the fertility clinic. It can take time for the medication to have an effect. When your body is ready for the embryo transfer, an attempt will be made. If your body rejects the embryo, then everyone is back at square one. This is especially true if the clinic didn't make a series of embryos from the collection of egg and sperm cells from the intended parents.
This process can repeat several times, adding on several months, if the fertility medications don't help. Because it isn't a precise science and everyone's body is different, a lot of trial and error is used.
You'll need to have the patience and energy to go through with those medications and appointments. This might also mean that you have to travel over long distances in order to arrive at the clinic that was chosen between yourself, the intended parents, and the surrogacy agency.
While travel expenses are typically covered by the intended parents, you'll still have to have the energy to go there.
If this process seems daunting, then surrogacy in Florida may not be for you. However, if you still want to become a surrogate and help parents achieve their dreams of parenthood, then you'll be compensated.
Surrogate Compensation
When you work with a surrogate agency, you're more likely to make more money than on your own. Depending on what surrogacy agency in Florida you join, you'll earn a base rate of compensation. You may also receive additional benefits. At our surrogate agency, Made in the USA Surrogacy, we offer gestational surrogacy for our clients. The surrogates we hire can earn surrogate compensation from around $40,000 to $50,000. Some of those expenses are broken down into the following categories:
Base compensation: $40,000
Twins/multiples: $5,000
Monthly allowance: $250
Experienced Surrogate bonus: $5,000
Maternity Clothes: $1,000
Housekeeping: $2,000
Monthly installments are $4,250. Our agency also offers a surrogate benefit package that pays up to 10 days worth of income for your spouse if they miss work. Clearly, when added to your existing income, you can make a good amount of compensation when you become a surrogate. This might be enough to put a down payment on a home or help put your child through school.
Surrogacy Qualifications
In order to give the best chance of a healthy pregnancy, agencies require certain surrogacy qualifications to be met before you can join their agency. To join ours, we expect you to be able to meet the following requirements:
You are either a US Citizen, a permanent resident, or a legal immigrant of the United States.
You are between the ages of 21 and 38. This is when you're the most fertile and have the best chance of carrying a healthy pregnancy.
You are financially stable and are not receiving financial aid or cash assistance from the government or other organizations.
You have had one successful pregnancy beforehand that shows you can carry a healthy pregnancy.
Your BMI is between 19 and 30. Being obese can have a negative impact on pregnancy.
You do not take drugs.
You do not smoke.
You do not drink excessive amounts of alcohol.
You must pass a physical and psychological screening. This is to ensure that you are mentally and emotionally prepared for the stresses that being a surrogate can provide.
Steps to Become a Surrogate in Orlando, FL
To get started with a surrogacy agency in Florida, you first need to fill out an online intake form. This form shows that you can pass the qualifications for our agency.
Once it is checked over, you'll be given the official surrogate application form. An agent coordinator will also be assigned to you to help you fill out the application form. Your surrogacy coordinator will later be used to help you keep track of your appointments and other small details.
Along with your application, you'll need to send us some paperwork. Photos of yourself and your family are required. As are medical records that detail your previous pregnancy. They will be used to help us determine whether any medical situations occurred while you were pregnant.
Because medical records can take time for hospitals to put together, it's important to call your hospital as soon as possible. Otherwise, you may be waiting for months before you can join the agency.
With your application submitted, the next step that you need to take is to undergo a PAP smear. This needs to be completed within a year of applying with us.
Finally, you need to contact your OBGYN and have them send us a clearance letter that clears you for working as a surrogate.
With those steps completed, you'll be able to join our agency and start helping intended parents with their dreams of having a baby of their own.
Why You Should a Surrogate Agency
With surrogacy as our main business and commitment to impact the industry positively, we can guarantee your success as a surrogate as long as you meet the qualifications for becoming a surrogate. We match all surrogate mothers with wonderful families who are needing and wanting to find a surrogate just like you. We know their problems with infertility are real and need immediate help from you.
Join Our Agency Today
If you want to become a surrogate in Orlando, Florida, then contact us. We'll help you get started with your surrogate journey and change people's lives.
CONTACT US
If you have any questions, please give us a call anytime. Phone: (916) 226-4342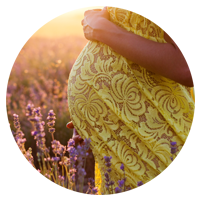 California Surrogacy