Become a Surrogate in Gainesville
Boutique Surrogacy Agency Based in the US
We connect surrogates with intended parents in Tampa, Ft. Lauderdale, Orlando, Sarasota, Miami, Boca Raton, Jupiter and beyond
Become a Surrogate in Gainesville
How To Become a Surrogate in Gainesville, Florida
Several indigenous groups once called area known as Gainesville their home. They were the Deptford people, the Alachua people, and the Potano people. Once the Europeans arrived, they quickly started to urbanize the area. Florida would not become a state of the United States until 1821. Before then, it was owned by Spain.
In 1854, the area would finally receive the name of Gainesville. It was named after Edmund P. Gaines. It officially became a city n 1907. A year before that, in 1906, Florida would move the University of the State of Florida from Lake City to Gainesville. The name would eventually be shortened to the University of Florida.
Due to the presence of the University, Gainesville has enjoyed a large population with sprawling neighborhoods and industries. It has an estimated population of 133,587. The downtown area has plenty of historic places, nightclubs, and parks for its residents to enjoy.
If you're one of the women that call Gainesville home, then you may wonder if you're able to become a surrogate in the state of Florida. Here's everything you need to know about joining a surrogate agency in Florida.
Time and Energy Commitments
One of the first things you should consider before you become a surrogate is the amount of time that a single surrogate job can take. Matching, alone, can take anywhere from three to four months. The actual process of surrogacy can then take anywhere from a year to two years to complete.
There are a few reasons why the process may be so delayed. The first is the time it takes for the IVF process to be completed. Because our agency, Made in the USA Surrogacy, uses gestational surrogacy, IVF and an embryo transfer are the methods for impregnation.
IVF involves the intended parents giving their egg and sperm cells to a fertility clinic. The fertility clinic creates an embryo from those two cells. This embryo is then placed inside of your body through a process called an embryo transfer.
While it sounds easy, the actual process requires a lot of trial and error. You'll be given fertility medications that will help trick your body into thinking it's pregnant. That way, when the embryo is placed inside of you, it's more likely to believe that it's its own. Otherwise, your body may attempt to reject it.
Because fertility treatments and fertility is not an exact science, it can take several attempts to get it right.
Once it does work, you have nine months for a healthy pregnancy.
As you can imagine, you need a lot of patience and time that you can devote to the process of surrogacy. If you're unable to do so, then becoming a surrogate may not be the best choice for you.
Another consideration is traveling. You may need to travel for up to seven days to visit clinics for appointments. Traveling can be exhausting. While your travel expenses are typically paid for by the intended parents, traveling itself may prove to be too exhausting for some candidates.
Surrogate Compensation
If you're thinking about being part of surrogacy in Florida, then you may wonder how much you can make. Surrogate compensation varies from agency to agency. Some pay less but offer other benefits. Others pay more but offer fewer benefits. Here's a general breakdown of how our surrogate agency pays our surrogates:
Base Compensation: $40,000
Twins/multiples: $5,000
Monthly allowance: $250
Experienced Surrogate bonus: $5,000
Maternity Clothes: $1,000
Housekeeping: $2,000
We also offer additional pay to your spouse of up to 10 day's worth of pay in the event that they need to leave work to help you travel somewhere. This amount, added with your own income if you continue to work, can be a substantial amount of money.
For those living in Gainesville, Florida, you could make around $50,000 when everything is said and done.
Surrogacy Qualifications
Before you can become a surrogate in Gainesville, FL, you need to first pass a few surrogate qualifications. These qualifications are necessary to help ensure that you are capable of providing a healthy pregnancy. Some of the surrogacy qualifications that you need to pass to join our agency are:
A previous birth that was successful
Between the ages of 21 and 38
Must be financially secure without financial assistance from various government programs
Must be a citizen, legal immigrant, or a permanent resident of the United States
Must have a BMI between 19 and 30
Must be a non-smoker
Must be a non-alcoholic
Must be drug-free
Must pass a medical and psychological screening
These qualifications can help our surrogacy agency in Florida ensure that you are a good fit for the process. We also want to make sure that you are physically and mentally safe for the exhaustive process that being a surrogate can sometimes provide.
Steps To Join Our Surrogacy Agency in Florida
If you're ready to become a surrogate in Gainesville, Florida, then you just have to complete a few steps in order to be a member.
The first is to fill out an online intake form. This covers the general qualifications that can quickly inform us as to whether or not you're prepared to become a surrogate with us. After that form has been submitted to us, we'll go over it. If it checks out, then you'll be given the official surrogate application form. You'll also be assigned a case manager who will help you keep track of your appointments and support you throughout the entire process of surrogacy in Florida.
While you're waiting for your application to be approved, you're also going to need some paperwork that confirms the information that you've given us. One of those items is a set of photos of your family and yourself. This helps ensure that you have had at least one successful birth before applying with us.
You'll also need to send us medical records. These medical records should detail your time when you were pregnant. They'll confirm whether or not your pregnancy was successful and without complications. Because medical records can sometimes take several months for hospitals to put together, it's important to ask for them as soon as possible. This is one delay that may make the process even longer.
We'll also need a PAP smear to be completed within a year of your application with us. This is just another step to ensure that you can provide a healthy pregnancy for our intended parents.
While receiving your PAP smear, it's a good idea to get in touch with your OBGYN. We'll need a clearance letter from them that shows their support for your decision to become a surrogate.
The Process from There
After you have submitted all of the necessary paperwork, we'll be able to officially accept you into our agency. We'll start working to find you a set of intended parents who are eager to meet you. During this time, we'll also help you find surrogate health insurance and a surrogate attorney.
The attorney is necessary for the next step of the process. After being matched with intended parents, you'll sit down with them and a surrogate attorney to go over the surrogate agreement. This form basically goes over the legal custody of the baby, your payment, the birth plan, and any other details that you and your intended parents come up with.
After the agreement is signed, you'll be able to start fertility treatments. The intended parents will also start their fertility treatments for in-vitro fertilization.
With some luck, the transfer will be successful, and you'll officially become pregnant. Over the next nine months, you'll have to carefully take your prenatal vitamins and mind your health to protect the baby.
When it comes time to give birth, you'll follow the birth plan that you established with the intended parents during the surrogate agreement meeting. The baby will be given to the intended parents, and you'll be able to recover from the process.
Join Our Agency Today
If you're curious about surrogacy in Florida and live in Gainesville, then we invite you to join our agency. We can help you find intended parents who are excited to meet you. Together, we can make their dreams come true.
CONTACT US
If you have any questions, please give us a call anytime. Phone: (916) 226-4342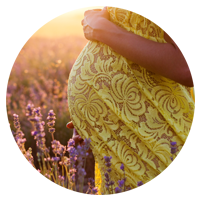 California Surrogacy