Surrogacy Agency San Jose
Boutique Surrogacy Agency Based in Northern California
We connect surrogates with intended parents in Roseville, Sacramento, the San Francisco Bay Area, Los Angeles area and beyond
Surrogacy Agency Serving the Greater San Jose Area
Made in the USA Surrogacy is passionate about simplifying the surrogacy process for both intended parents and surrogates in San Jose. Our team of surrogacy professionals is dedicated to matching intended parents with surrogates who meet their needs, preferences, and expectations.
For intended parents and surrogates living in San Jose, it is important that you are aware of state laws that govern surrogacy. The good news is that California's laws are very favorable to surrogacy, and California is one of the most surrogacy-friendly states in the United States. Surrogacy agreements are recognized and enforceable in California and both traditional and gestational surrogacy is permitted. Also, California requires that both a surrogate and the intended parents have separate legal representation.
Why Our Agency?
Surrogacy is a life-changing and profoundly fulfilling experience for both intended parents and surrogates. However, the surrogacy process is quite complex. Navigating the process successfully requires the help of professionals who have the necessary experience and expertise.
At Made in the USA Surrogacy, we serve clients in San Jose, helping intended parents realize their dream of having a baby as well as guiding surrogates throughout the ups and downs of the process. Our rate of success in delivering results has made us the go-to surrogacy agency in San Jose. Below are just a few reasons why Made in the USA Surrogacy is the premier surrogacy agency in San Jose.
Extensive Surrogate Pre-Screening
All surrogate candidates who apply to Made in the USA Surrogacy must first meet our minimum requirements. They undergo a thorough pre-screening process to determine whether or not they are physically, mentally and emotionally prepared to embark on this challenging journey. We review each surrogate candidate's medical history and conduct criminal background checks before we accept a surrogate. Surrogates also undergo a psychological evaluation as well as a drug test. Home visits are made to surrogates' homes to ascertain whether their living environment is conducive to a successful and safe pregnancy.
Matching of Intended Parents with the Right Surrogate
At Made in the USA Surrogacy, we understand the importance of the relationship between intended parents and their surrogate. It is crucial that intended parents feel comfortable with and trusts the woman who will be carrying and giving birth to their baby. We take considerable care when matching intended parents and surrogates to ensure that both parties are compatible and that their surrogacy plans, preferences and expectations align.
Counseling and Emotional Support for Surrogates and Intended Parents
Throughout the surrogacy process, it is crucial that surrogates and intended parents have the needed emotional support to navigate the challenges that come with surrogacy. At Made in the USA Surrogacy, we guide and support our clients through the highs and lows of the surrogacy process. Our experts will counsel intended parents and surrogates on what they should expect and how to handle any challenges that may come up during the process.
Referrals to Fertility Clinics and Surrogacy Attorneys
For intended parents and surrogates who are not currently working with a clinic or attorney, Made in the USA Surrogacy will refer you to the best fertility clinics in the area and guide you in finding and selecting the top-rated surrogacy attorneys who have knowledge and expertise on the surrogacy process.
Understanding Surrogacy Costs
Intended parents in San Jose must note that while surrogacy is a deeply rewarding process, financial considerations must be made as surrogacy is a significant investment. Intended parents can expect to invest between $80,000 and $150,000 on the entire process – in some cases, even more.
When deciding whether or not surrogacy is the right option for you, it is important to consider all costs associated with the entire process. These costs vary from one case to the next, depending on the needs and preferences of intended parents. Surrogacy costs that intended parents cover include Surrogate Compensation as well as the Agency fee, medical and travel expenses and other surrogacy costs listed below.
Surrogate compensation, which can be broken down as follows:
Base compensation: This varies depending on if the surrogate is a first-time or experienced surrogate or whether or not the surrogate is carrying multiples
Monthly expense allowance
Travel expenses, if applicable
Maternity clothing allowance
Compensation for invasive procedures
Housekeeping and childcare
Made in the USA Surrogacy fee, which covers services provided by us, including:
Surrogate pre-screening
Matching intended parents and surrogate
Counseling, education, and support for intended parents and surrogate
Referrals to fertility clinics
Legal assistance and referrals to attorneys
Other Surrogacy Costs include:
Cost of medical procedures, such as in vitro fertilization, embryo transfer, and invasive procedures
Attorney and legal fees
Medical and psychological screening costs
Health insurance
Compensation for the egg donor, if applicable
Lab expenses
Medical co-pays
Life insurance policy for surrogate
Financing Options with Made in the USA Surrogacy
Made in the USA Surrogacy is committed to making the surrogacy process as stress-free and smooth as possible. For this reason, we offer financing partners to help minimize the financial burden of surrogacy. Contact us for more information about our surrogacy financing options.
Surrogate Requirements
For surrogates in San Jose, below are the requirements you must meet to become a surrogate with Made in the USA Surrogacy:
You must be between the ages of 23 and 38 years old. Between these ages, a woman is in her prime years of childbearing, and the toll that pregnancy takes on the body is less harsh.
You must be a citizen, permanent resident, legal resident or legal immigrant of the United States. For legal immigrants and legal residents, you must provide documentation that is valid for at least two years.
You must have a Body Mass Index (BMI) 30 or below.
You must have had at least one pregnancy completed to full term without complications.
You must have had no more than one c-section.
All surrogates must live in a surrogacy-friendly state. Unfortunately, we do not accept surrogates living in New York, Louisiana, Nebraska, and Michigan.
You should have no history of clinical mental illness and should not be currently taking any medications related to anxiety or depression as these types of medications could potentially pose a risk to the pregnancy and postpartum recovery.
You must be a non-smoker and not exposed to second-hand smoke (this includes vaping and medical marijuana).
You should have no prior felonies, and you must pass our state and federal background checks.
You should be financially secure and financially independent of state and federal welfare assistance.
You must have a responsible, clean, stable and healthy lifestyle that is conducive for a successful pregnancy.
If you live with a partner, your partner should be able to provide a strong support system as you navigate the surrogacy process.
You must be able to travel for medical and other surrogacy appointments.
At Made in the USA Surrogacy, we are selective when it comes to accepting surrogates into our agency as we want to be sure that surrogates are mentally and physically prepared for the demands of the surrogacy process. If you have a strong desire to become a surrogate with our agency and if you meet our minimum requirements, fill out our application form which you can find here.
CONTACT US
If you have any questions, please give us a call anytime. Phone: (916) 226-4342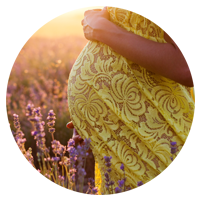 California Surrogacy