Surrogacy Agency Sacramento
Boutique Surrogacy Agency Based in Northern California
We connect surrogate mothers with intended parents in Roseville, Sacramento, the San Francisco Bay Area, Los Angeles area and internationally
Premier Surrogacy Agency in Sacramento
Made in the USA Surrogacy is a premier surrogacy agency in Sacramento. We specialize in finding surrogates in California, and can find you a surrogate in Sacramento or the local area. Part of the hardest job of finding a surrogate is finding a surrogate that is local to you. We want surrogates in Sacramento who can make it to local IVF clinics. Finding a surrogate mother near you can be a hard and intense process to go through. Being local to the Sacramento area and specializing in surrogacy in the greater Sacramento area, we are able to find surrogate mothers easier than our competition.
We have a team of professionals that are dedicated to helping individuals and couples with infertility challenges to finally actualize their dreams of having a child of their own. It gives us immense joy to know that we have played a critical role in the lives of many couples who almost gave up on ever having a baby until they considered undergoing the surrogacy process with our agency. We cater to intended parents and surrogates in Sacramento and offer a range of services.
Why do you need a Surrogacy Agency in Sacramento?
Referrals to the best fertility clinics in Sacramento and San Francisco Bay Area
In-depth pre-screening of surrogate candidates
Legal assistance including referrals to top surrogacy attorneys
Surrogate home assessment to ensure living conditions foster a healthy pregnancy
Providing support and counseling throughout the surrogacy process
Background checks of surrogates
Psychological evaluation of all surrogates
Our Surrogate Selection and Matching Process
At Made in the USA Surrogacy, we believe that the relationship between intended parents and their surrogate is critical to the success of the surrogacy journey. That is why we take considerable measures to find the best surrogates in Sacramento. It's known that Sacramento is a great place to raise a family. The agency also encourage surrogates in California to meet with their intended parents. Being local to their intended parents can provide them the ability to keep in touch with the IPs all along the journey of surrogacy.
Surrogate Screening
All candidates are pre-screened to ensure that they meet our minimum requirements. We review their medical history; we also perform criminal and financial background checks to determine whether or not they are viable surrogate candidates. Other measures we take include drug testing, medical and psychological evaluations. Our goal is to find surrogates who are physically, mentally and emotionally healthy enough to undergo pregnancy and navigate the surrogacy journey.
Intended Parents Process Sacramento
For intended parents in Sacramento, your surrogacy journey with Made in the USA Surrogacy begins with you filling out an inquiry form.
Meeting with Surrogacy Coordinator
A surrogacy coordinator will review your information and schedule a face-to-face meeting to discuss, in-depth, all aspects of the surrogacy process and address any concerns you may have.
Signing our Agency Retainer Agreement
Once you've made the right decision to sign up with our agency, you will be asked to sign our agency retainer agreement. This agreement covers all surrogacy services offered by our agency, as well as your rights and obligations as intended parents.
Next, you will undergo a psychological evaluation. This evaluation informs us of your emotional preparedness for surrogacy as well as your expectations. This helps us gauge the level of support, guidance, and education you will need to successfully navigate the surrogacy process. It also helps us match you with the most compatible surrogate.
You will then review our surrogate profiles to find the right surrogate whose beliefs and values align with yours, and who meet your needs and preferences. We will guide you throughout the process to ensure the best match possible.
Medical and Psychological Evaluations for Surrogate
Once you've selected and matched with a surrogate, the next step is for her to undergo medical and psychological evaluations to ensure that she is physically, mentally and emotionally fit to begin receiving medications in preparation for an embryo transfer.
Signing the of Surrogacy Agreement
Both parties will then sign a surrogacy agreement which spells out the terms of their surrogacy arrangement. Each party should have separate legal representation, as required by California's assisted reproduction laws.
Understanding Surrogacy Costs
All costs incurred during the surrogacy process are borne by intended parents. Surrogacy costs in Sacramento start from around $140,000 and can go as high as $150,000. The exact amount depends on your unique needs and preferences. Intended parents should consider the financial aspects of surrogacy before embarking on the surrogacy journey. That way, they can plan their budgets accordingly and look into financing options if necessary.
Let's breakdown the expenses you can expect to cover as intended parents:
Agency Fee (which covers all the services provided by Made in the USA Surrogacy)
Base Compensation for Surrogate ($60,000-$65,000)
Benefits Package for Surrogate (this includes a monthly stipend; travel expense allowance; maternity clothing allowance; compensation for lost wages and invasive procedures)
Medical and Psychological Evaluation Costs
Legal Fees
Health Insurance
Egg Donor Compensation, if applicable
These are just some of the expenses you may have to cover as an intended parent in Sacramento. For more information about surrogacy costs in Sacramento, contact Made in the USA Surrogacy and we will be happy to walk you through the financial aspects of surrogacy and provide you detailed surrogate mother estimates on prospective surrogates.
CONTACT US
If you have any questions, please give us a call anytime. Phone: (916) 226-4342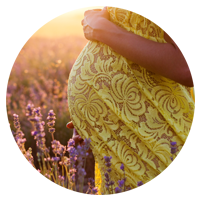 California Surrogacy