Boutique Surrogacy Agency Based in Northern California
We connect surrogates with intended parents in Roseville, Sacramento, the San Francisco Bay Area, Los Angeles area and beyond
Surrogate Agency Serving the Greater Oakland Area
Surrogacy is becoming more common in the United States as more couples and individuals with fertility challenges are opening up to the idea of bringing their child into this world with the help of a surrogate mother. In California, assisted reproduction laws are favorable to surrogacy. The state recognizes surrogacy agreements and permits both traditional and gestational surrogacy. Parental right is also established prior to the birth of the baby using pre-birth orders.
If you are new to surrogacy, the surrogacy process can seem overwhelming. Yes, there are many aspects to surrogacy and it can be quite complex, but Made in the USA Surrogacy simplifies the entire process for you. Our agency has been serving clients in Oakland for years, matching intended parents with the right surrogates who fit their surrogacy plans, and whose values and beliefs are aligned with theirs. We are passionate about helping couples and individuals in Oakland finally realize their life-long dream of becoming parents.
Why Our Agency?
Made in the USA Surrogacy offers a range of services to our clients in Oakland that cover all aspects of the surrogacy journey including:
Matching intended parents with the most compatible surrogate
Extensive pre-screening and selection of surrogates
Thorough background checks of surrogates
Psychological consultation and evaluation of surrogate and her partner
Referral to experienced attorneys who have expertise on surrogacy laws
Ongoing support, guidance, counseling, and education for intended parents and surrogates
Referrals to the best fertility clinics r
Coordination of screenings, embryo transfer and other medical procedures with fertility clinic
Review of surrogate's insurance policy
Case management of the entire surrogacy process
Surrogacy Costs
Total surrogacy costs in Oakland can run as high as $160,000, depending on your unique situation. The burden of these costs is borne by intended parents. That is why we recommend that intended parents are aware of the costs before they embark on the surrogacy journey so that they can plan and budget accordingly.
To give you a better idea of surrogacy costs, below are the expenses you can expect to cover as intended parents:
Made in the USA Surrogacy Fee
Surrogate Base Compensation and Benefits Package
Medical and Psychological Evaluation Costs
Legal Fees
Health Insurance
Egg Donor Compensation, if applicable
In some cases, intended parents may have extra expenses not listed above due to their unique needs and preferences. For more information about surrogacy costs in Oakland, contact Made in the USA Surrogacy and we will be happy to walk you through the financial aspects of surrogacy and discuss available financing options!
The Surrogacy Process: What To Expect
We want to be as transparent as possible about the surrogacy process so that intended parents and surrogates have an accurate picture of what they can expect throughout their surrogacy journey. If you are an intended parent or surrogate living in Oakland interested in undergoing surrogacy with Made in the USA Surrogacy, we give an overview of the surrogacy process below to guide you:
Intended Parents Process
The first step is for intended parents to fill out our inquiry form which you can find here.
Once you submit the form, a surrogacy coordinator will contact you to schedule a meeting to discuss all aspects of the process and address any concerns or questions you may have.
The next step will be to sign our agency retainer agreement, which lays out Made in the USA Surrogacy's services and our responsibilities as well as your rights and obligations as intended parents.
We require all intended parents to undergo a psychological evaluation to determine your emotional and mental preparedness for the surrogacy process, and to inform us about your preferences and expectations.
Based on all the information you've provided, our team will be able to select surrogates from among our profiles of extensively screened surrogates who fit your surrogacy plan, align with your values, and meet your specific needs, preferences, and expectations. You will then choose a surrogate, with our guidance, out of the surrogate candidate profiles we provide.
A meeting will be arranged between you and the selected surrogate. This meeting will give both parties the opportunity to get to know each other better and to begin getting comfortable with each other. The quality of the relationship between intended parents and their surrogate is extremely vital to the success of the surrogacy process.
If you feel like the surrogate is the right match after meeting with her, she can now proceed to the next step: medical and psychological evaluations.
A surrogacy agreement is drawn up and signed by both parties, once the surrogate has been approved as a viable surrogate after the evaluations.
Surrogate Process
First, look over our surrogate requirements here to see whether or not you qualify to become a surrogate with Made in the USA Surrogacy. Then fill out our surrogate intake form.
If you meet our qualifications, complete and submit our surrogate application.
You will be asked to submit the following documentation: OB/GYN medical records; recent results of Pap smear and a "clearance letter" from your OB/GYN stating that he or she is fully supportive of your decision to become a surrogate.
Made in the USA Surrogacy will screen all potential surrogates for illicit drug use.
We will conduct an extensive financial and criminal background check on all surrogates.
Surrogates must undergo medical examinations at a fertility clinic as well as a psychological evaluation by a licensed psychologist.
A licensed social worker will pay a visit to your home to assess your living conditions and determine whether or not the environment fosters an atmosphere that is supportive of a healthy pregnancy.
Finally, if you are approved as a viable surrogate, you will sign a legal contract with Made in the USA Surrogacy. Your profile will be added to our surrogate database.
Once you are matched with intended parents, you will sign a surrogacy agreement with them, and can then begin taking medications to prepare for an embryo transfer!
CONTACT US
If you have any questions, please give us a call anytime. Phone: (916) 226-4342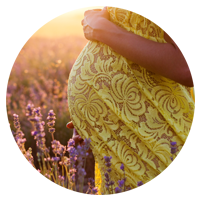 California Surrogacy