Surrogacy Agency Berkeley
Boutique Surrogacy Agency Based in Northern California
We connect surrogates with intended parents in Roseville, Sacramento, the San Francisco Bay Area, Los Angeles area and beyond
For the team at Made in the USA Surrogacy, it is a privilege to play a critical role in helping individuals and couples facing fertility challenges actualize their life-long dream of becoming parents. We are committed to ensuring that intended parents are matched with a compatible surrogate, one whose values and beliefs align with theirs.
Made in the USA Surrogacy works with couples and surrogates residing in Berkeley. Our goal is to manage all aspects of the process so that both parties can enjoy a stress-free and smooth surrogacy journey. Made in the USA Surrogacy's team of surrogacy experts are available to provide information about the surrogacy process. Our team also provides support and guidance to all our clients in Berkeley.
If you reside in Berkeley and are new to surrogacy, the best place to start on your journey is becoming acquainted with assisted reproduction laws in California.
Surrogacy Laws
Assisted reproduction laws in California are favorable to surrogacy, and California is even considered a surrogacy-friendly state. California Family Code § 7960 and AB 960 cover legal matters pertaining to surrogacy.
Below is an overview of common surrogacy laws in California:
Traditional and Gestational Surrogacy
In California, both traditional and gestational surrogacy is legal. Traditional surrogacy involves using the sperm of the intended father to fertilize the surrogate's egg (or egg from a donor, in some instances). This makes the surrogate the biological mother, but parental right is granted to the intended parents. Gestational surrogacy involves in vitro fertilization whereby the sperm and eggs of intended parents are used to create an embryo that is then transferred to the surrogate (gestational carrier). In this case, the intended parents are the biological parents.
Surrogate Compensation
Commercial surrogacy – surrogacy in which the surrogate is compensated – is permitted in the state of California. Surrogates are compensated for the time and energy expended throughout the surrogacy process; lost wages; medical expenses; travel expenses and other expenses incurred during surrogacy.
Separate Legal Representation 
Surrogates and intended parents are required by California law to obtain separately licensed attorneys to represent and protect their interests. To ensure that each party's rights are protected, intended parents and surrogates are not permitted to use the same attorney. It is important that surrogates and intended parents hire attorneys that have experience with surrogacy and expertise on surrogacy laws.
Surrogacy Agreements
California requires that a surrogacy agreement is drawn up. This ensures that both parties are on the same page before they begin the surrogacy process. Typically the contract should address surrogate compensation, the extent of communication between surrogates and intended parents, solutions to potential, unplanned issues that might pop up during the process such as multiple pregnancies; and any other pertinent issues. This agreement must be executed prior to embryo transplantation.
Establishing Legal Parentage
In California, pre-birth parentage orders are permitted, allowing intended parents to establish parentage prior to the birth of the baby. This avoids the need to undergo adoption proceedings.
For Intended Parents: Understanding Surrogacy Costs
Intended parents in Berkeley should be aware, before starting the surrogacy process, that surrogacy can be quite costly. Typically, you can expect to spend between $90,000 and $160,000 on the entire process. The exact costs depend on your individual needs and preferences.
Let's breakdown surrogacy costs for intended parents residing in Berkeley:
Made in the USA Surrogacy Fee
This agency fee covers the services provided by our agency including:
Pre-screening and selection of surrogates
Matching intended parents with the right surrogate
Financial and criminal background checks
Psychological evaluation of surrogate and her partner
Referral to top attorneys with experience in surrogacy laws
Counseling, education, support and guidance for intended parents and surrogates
Fertility clinic referral
Coordination of screenings, embryo transfer and other medical procedures with a fertility clinic
Review of surrogate's insurance policy
Case management of the entire surrogacy process
Legal Fees
Intended parents must also cover legal fees which include drawing up and review of surrogacy contracts; pre-birth orders and parental right establishment; surrogate legal representation and egg donor contracts (if applicable).
Medical Screening and Procedures
Intended parents cover all medical screening expenses as well as psychological consultation fees, in vitro fertilization (IVF) cycle fee, embryo transfer, surrogate medications, and other medical costs.
Surrogate Compensation
Intended parents pay surrogates a base compensation for their services. The exact compensation a surrogate receives depends on a range of factors including:
First-time vs Experienced Surrogates: Surrogates who have successfully undergone surrogacy before usually receive a higher base compensation than first-time surrogates. At Made in the USA Surrogacy, first-time surrogates receive $40,000 while experienced surrogates receive $45,000.
Multiple Pregnancies: A surrogate carrying twins, triplets or other multiple pregnancies will receive more compensation than a surrogate carrying just one baby.
In addition to the base compensation, surrogates receive a benefits package which includes:
Monthly expense allowance
Travel allowance (if, for instance, the surrogate has to travel for fertility clinic appointments)
Compensation for lost wages
Maternity clothes
Embryo transfer fee (paid after the procedure is done)
Housekeeping and childcare
Invasive procedures including amniocentesis, D&C, cerclage, and CVS
Keep in mind that actual surrogacy costs will vary depending on your unique situation. For more information about surrogacy costs in Berkeley, contact Made in the USA Surrogacy.
The Matching Process
How We Select Surrogates
Women in Berkeley looking to become surrogates with our agency undergo a rigorous screening process to determine whether or not they are physically, mentally and emotionally capable of navigating the surrogacy process. For information about our minimum requirements to qualify as a surrogate with our agency, check out our surrogate requirements.
We review the medical history of each candidate and request supporting documentation including OB/GYN medical records; recent results of a pap smear; and a clearance letter from her OB/GYN supporting her decision to be a surrogate. We confirm that each potential surrogate has successfully completed a pregnancy to full term. All surrogates must pass a drug test. We also conduct criminal and financial background checks on surrogates and their live-in spouses, if any. Additionally, we perform a home visit and inspection to ensure that all our surrogates live in a safe and healthy environment conducive to a successful pregnancy.
Matching with a Surrogate
For intended parents in Berkeley who have signed an agency retainer agreement with us, we conduct a psychological evaluation to learn more about you, your needs, preferences, and expectations. This evaluation gives us a better idea about your emotional and mental preparedness for surrogacy, as well as the necessary support, education, and guidance you will need as you navigate the ups and downs of the process. It also helps us match you with the most compatible surrogate.
The next step involves working with a surrogate coordinator to review the profiles of potential surrogates that closely match your values and needs. Once a surrogate is selected, a face-to-face meeting is arranged for you to get to know each other better. It is important that both parties feel comfortable with each other and trust each other. Once a match is made, medical and psychological evaluations are done to ensure that the surrogate is healthy and is ready to begin receiving medications.
If you are a surrogate or intended parent living in Berkeley looking to join the Made in the USA Surrogacy family, don't hesitate to contact us for more information about applying, our matching process and other aspects of surrogacy!
CONTACT US
If you have any questions, please give us a call anytime. Phone: (916) 226-4342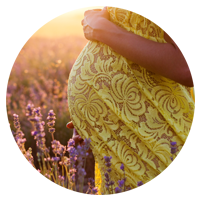 California Surrogacy