Become a Surrogate in Redding
Boutique Surrogacy Agency Based in Northern California
We connect surrogates with intended parents in Roseville, Sacramento, the San Francisco Bay Area, Los Angeles area and beyond
Become a Surrogate in Redding, California
City of Redding, California
The sixth-largest city in the Sacramento area, Redding boasts a population of 91,772 people. The city was originally called Poverty Flats during the time of the gold rush. However, Benjamin Redding eventually bought the area in order to allow a railroad company to build a terminus station there. The area eventually started to flourish due to the railroad and the city was given the name Redding in honor of Benjamin Redding.
This area was also popular for mining copper and iron. Yet it's true growth was due to the construction of the Shasta Dam. Tourism and lumber continued Redding's growth. Among those who live there today, the largest demographic age range belongs to those who are between the ages of 25 and 44. There are many schools and theatres in the area, which has made Redding an ideal choice for many couples looking to settle there and start a family.
If you live in the Redding, California area, then you may have heard about couples who have experienced problems with their fertility. Perhaps you were moved to help them but didn't quite understand how you could. One such way is through becoming a surrogate for one of these families. If you're wondering how you can become a surrogate in Redding, then read on.
Become a Surrogate in Redding, California
Because California is a surrogate-friendly state, it's easier than ever to become a surrogate. All you need to become one is to pass the initial surrogacy qualifications. These are designed to ensure that surrogates are healthy and are of sound mind. The toll of surrogacy can be quite a lot for those who walk into it unprepared.
Time and energy are the two main constraints that surrogates have to deal with. In terms of time, you usually have to devote at least one or two years to a single surrogate birth. This is because it takes time to match you with a couple. You also need time after birth to recover. Then there are the nine months in which the baby is growing inside of your tummy.
Energy is the other major constraint that surrogates have to deal with. Getting started with a surrogate agency can be exhausting in itself. You have to meet their qualifications, apply, and then meet with intended parents to determine if you're the right match for them. Once you're matched, you then have to go to numerous fertility appointments, doctor appointments, OBGYN appointments, and other medical appointments to ensure you're having a healthy pregnancy.
Pregnancy can be complicated, too. It can exhaust you, make you feel ill or uncomfortable, and cause other problems.
If you still feel as though you're prepared to deal with these constraints, then you could be the perfect surrogate for a lucky couple.
The Process
Just so you know what you might be getting into, here's the general process that you can expect when you become a surrogate. The first is to join a surrogacy agency in California. At Made in the USA Surrogacy, we make the process as easy for you as possible. We understand that you may not know who to speak to or what insurance you need. We can help put you in touch with those who can acquire the correct paperwork for you. We'll also match you with intended parents who are excited to meet you.
Once you've joined us, you'll meet with your intended parents and a surrogate attorney. Together, you'll go over the legal rights that you both have. The intended parents will inform you about their desire to either be present at birth or not. Visitations and other privileges will also be discussed. The type of birth is also something you'll be discussing. For example, whether or not you would prefer to have a C-section or natural birth.
Once the agreement has been made, you'll be able to attend your first fertility appointments. The process of surrogacy is a long one. Your fertility treatments may only be a few months, or they may be a full year. It depends on how long your body takes to become regulated according to the fertility specialist's needs.
With your body ready to receive the embryo transfer, IVF is started. The intended couple will donate their eggs and sperm cells into a petri dish. IVF ensures that the eggs are fertilized. Then the embryo is placed within your body through a process known as embryo transfer. If your body accepts the embryo, then it starts to grow and develop.
After that, it's up to you to make the right choices that promote a healthy pregnancy. You'll attend appointments, meet with the intended parents, and otherwise go about your regular life while pregnant.
After nine months, you'll give birth to the baby. It will be handed over to the grateful and excited intended parents, and you'll be able to recover from the experience.
Compensation
Because being a surrogate requires a lot of time and effort, you can expect to be generously compensated. Surrogacy in California usually garners around $50,000 per surrogate birth depending on which surrogate agency you choose. You can expect around $4,250 a month as a base pay plus monthly allowance. Sometimes you may be paid more if your spouse has to take time off from work in order to help you get to appointments. Some surrogates stop working while they're carrying a baby. Others continue to work.
You can expect your surrogate compensation to be broken down into the following aspects.
Base compensation: $40,000
Twins/multiples: $5,000
Monthly allowance: $250
Experienced Surrogate bonus: $5,000
Maternity Clothes: $1,000
Housekeeping: $2,000

Surrogacy Qualifications in Redding
The process of surrogacy truly begins with checking over the qualifications from a surrogate agency that you intend to join. For our agency, we have the following qualifications that must be met in order to become a surrogate with us.
First, you must be a legal resident in the United States. You should also be financially secure and without receiving aid from the government. We also require you to be between the ages of 23 and 38 because this is when you are at your peak of fertility. Anything younger or older could jeopardize a healthy pregnancy.
To further ensure you're as healthy as possible, we also ask that you have a BMI between 19 and 30. Being underweight can severely impact the health of the child. Being overweight can severely impact your own health. We also expect you to be a non-smoker and that you do not have any substance abuse addictions.
Like any other surrogacy agency in California, we ask that you have had at least one successful pregnancy. There should be mental documentation to prove this. This shows our intended parents that you are healthy and can give birth to healthy children.
One final qualification to become a surrogate with us to undergo a physical and mental evaluation.
Surrogacy Steps
Once you've determined that you pass all of our qualifications, you can take steps on joining us and becoming a surrogate in Redding. The first step you'll need to take with us is to complete our online intake form. This just shows us that you do, indeed, meet all of our requirements.
Then we'll give you an agency coordinator to help you go through the official surrogate application. Surrogacy in California, while accepting, can sometimes be laden with paperwork. The coordinator will help you through every step of the application.
Once that has been submitted, you can send us a picture of yourself and your family. Medical records and documentation of your healthy pregnancy are also required. This can be a lengthy process, so it's best that you get started by speaking to your doctors about acquiring your records as soon as possible.
Within a year of applying, you'll also need to have a PAP smear performed. Finally, your OBGYN will need to send us a clearance letter. This is a professional opinion stating that they deem you physically and mentally well for being a surrogate.
What Our Agency Provides
If you're in Redding, California, and thinking about being a surrogate, then you should also consider joining our agency. We'll help you find resources like a surrogate attorney, surrogate health insurance, and help you schedule appointments with fertility clinics and other health organizations.
More importantly, we'll help you match up with intended parents who are excited to meet you. We take pride in forging matches that often blossom into lasting relationships. Our group of surrogates also often support one another and you'll join a growing group of surrogates in our area that have searched for a local surrogate agency close to them such as Made in the USA Surrogacy!
CONTACT US
If you have any questions, please give us a call anytime. Phone: (916) 226-4342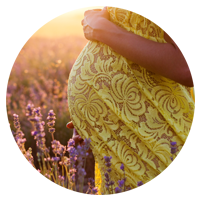 California Surrogacy