Become a Surrogate in Bakersfield
Boutique Surrogacy Agency Based in Northern California
We connect surrogate mothers with intended parents in Roseville, Sacramento, the San Francisco Bay Area, Los Angeles area and beyond
Become a Surrogate in Bakersfield, California
Surrogacy in Bakersfield
You can become a surrogate in Bakersfield by just following a few steps. is so close to Southern, CA that many couples looking for a surrogate want a surrogate in Bakersfield. Read about why surrogacy in Bakersfield is important. Since we have had surrogates in Bakersfield successfully deliver, we look for surrogates close to the Los Angeles area who can commute easily.
Bakersfield was originally nothing more than a stopover for travelers during the 1800s. Gold had been discovered in the nearby river. While the original town slowly died out, the stopover that was once called Baker's Field, and then Bakersfield, grew and grew until it became a city of its own.
Today, Bakersfield offers plenty to its residents. It has a thriving agricultural and oil industry. It also has numerous parks for its residents to explore. While they had struggled with air quality in the past, Bakersfield has since put in measures to help purify the air. With each passing year, the air quality has improved more and more.
Why You Should Become a Surrogate in Bakersfield
Why should you become a surrogate in Bakersfield, anyway? There are quite a few different reasons. The first is that you can make a decent amount of money as a surrogate. Many surrogates use those funds as a substantial investment in their children's future for college or technical schools. It can also help put down a down payment toward a house, be used for an emergency fund, and be a bit of splurge money when you need it.
Besides financial gain, you can also experience the wonders of surrogacy in California. You're helping parents who could not have a child otherwise. A lot of surrogates talk about the enriching experience that they receive from the process of surrogacy. There is nothing quite like seeing the joy on their intended parents' faces when they hold their baby for the first time. You allowed them that opportunity. Without you, they'd be parentless. You're essentially a miracle worker.
Another reason that you might want to become a surrogate is that it's an easy way to bring in money to your household. Some surrogates choose to leave work for a time, so they can focus on the process of surrogacy by itself. Others continue to work. For those who do continue to work in Bakersfield, you can earn even more. Becoming a surrogate basically allows you the flexibility to earn more money without really changing much. You're still able to work and be a mother to your own child while having a healthy pregnancy with another child.
One last reason that you might want to consider surrogacy is because of the friends and close relationships that you'll make. Our family of surrogate mothers at our surrogacy agency in California are all there to support one another. They help each other out, offer tips, and provide support through every step of the process. It's not uncommon for our surrogate mothers to also become close friends with their intended parents. Because the experience is so emotional, making lasting ties is almost inevitable.
If you've been convinced that surrogacy may be the right choice for you, then you're ready to find out if you pass the surrogacy qualifications.
Bakersfield Surrogacy Qualifications
Every surrogate agency has qualifications that prospective surrogate mothers need to pass before they can join the agency. At our agency, Made in the USA Surrogacy, we ask our surrogate mothers to satisfy the following criteria in order to join us.
To promote a healthy pregnancy, we ask that our surrogates are between the ages of 23 and 38. They should also have a BMI between 19 and 30.
Because drugs, alcohol, and smoking can severely impact a healthy pregnancy, our surrogate mothers must be nonsmokers and abstain from drugs and alcohol abuse.
Our surrogate mothers must be citizens of the United States.
It's also important that our surrogate mothers have financial security.
You must have had at least one successful birth prior to applying with us.
Finally, we ask all of our prospective surrogate mothers interested in joining our surrogacy agency in California to undergo a physical and mental evaluation. Check your BMI here.
How much does surrogacy pay in Bakersfield?
If you pass those qualifications, then you might wonder how much you can make once you become a surrogate with us. We offer our surrogates around $60,000. Depending on certain circumstances, you might even be able to make even more than that. Here's a breakdown of some of the compensation that you can receive in Bakersfield, CA.
Base compensation: $60,000
Twins/multiples: $5,000
Monthly allowance: $250
Experienced Surrogate bonus: $5,000
Maternity Clothes: $1,000
Housekeeping: $2,000
Compared to Bakersfield, CA's median income, this compensation can be a big boost.
Application Process
To become a surrogate with us, you need to go through our application process. It begins by filling out our online intake form. Once that's cleared, you'll be able to fill out and submit the official surrogate application form. Because we offer support through every step of the process, we have an agency coordinator who is ready to help you if you require aid in filling out the application.
You'll also need to put together paperwork for us. We'll need photos of your family and a clearance letter from your OBGYN. You'll also need to put together medical records that detail the successful birth that you had. Those records should cover the pregnancy and any of the hospital visits that you had.
Finally, you must have a PAP smear performed.
The Process
Once you have officially joined our agency, we'll get started on matching you with intended parents, so the physical part of being a surrogate can begin. Fertility treatments will be the first physical aspect of becoming a surrogate. You and the intended parents will head to a fertility clinic where you'll be given treatments to help your body accept the embryo during embryo transfer. The intended parents will be doing the same except their process is devoted to creating the embryo.
IVF concerns a process in which the donated egg cells and sperm cells are (from an egg donor or sperm donor or the intended parents) placed in a petri dish. The two cells have an easier time finding one another and uniting than they do in the intended mother's body. The result is an embryo.
That embryo is then placed inside of your uterus through a process called embryo transfer. Provided that the fertility treatments did their job, your body will accept the embryo as its own. It will start to grow. Once it does, you're officially pregnant.
Next begins the long march towards nine months. At this time, you're able to live your life as you were before more or less. You should still be making good decisions to protect the baby. You'll also have to have more appointments. It's also a good idea to check in with the intended parents, so they can be part of the experience of pregnancy, too.
After nine months is over, it will be time to give birth. This process follows according to the birth plan that you devised with the intended parents prior to the start of the fertility treatments. You'll either have a C-Section or a traditional birth. You'll also be able to witness the moment the intended parents hold their own flesh and blood for the first time.
Being a surrogate is a selfless and incredible experience. Join us today to get started.
CONTACT US
If you have any questions, please give us a call anytime. Phone: (916) 226-4342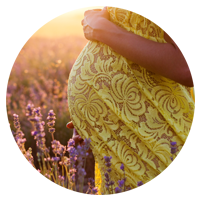 California Surrogacy