Made in the USA Surrogacy
Surrogacy Agency Based in Northern California
We connect surrogate mothers with intended parents in Roseville, Sacramento, the San Francisco Bay Area, Los Angeles area and beyond
About Made in the USA Surrogacy
Made in the USA Surrogacy was born out of a surrogacy journey in 2017 with an international family. We took the things we learned about the surrogacy process, examined them to make them better and applied them to make your surrogacy journey as smooth as possible. A few of the things you'll learn about Made in the USA Surrogacy is that we value three things: Quality Surrogates, Quality Communication, and Quality Relationships. Whether you are an international family looking for a surrogate, or a parent looking for a surrogate in the Bay Area, Made in the USA Surrogacy can help you accomplish your goal.
Full-Service Surrogate Agency
You'll see a lot about Made in the USA Surrogacy providing a full-service surrogacy experience. What does it mean to be a "full-service-agency"? The following traits define what it means to us to be a full service agency:
We provide fully screened surrogate mother prospects, who complete a drug test and full medical records evaluation before they meet with you for a match meeting.
We partner with premier California IVF Fertility clinics able to help you with your journey, from medically screening your surrogate, to embryo transfer and donor cycles.
We partner with surrogate lawyers for both the Intended Parents and the surrogate mother. This helps ensure you are both protected legally and can obtain parental rights. Our partner lawyers help with everything from drafting a Gestational Surrogacy Agreement to negotiating a surrogate's medical liens.
We partner with a world-class escrow company that specializes in surrogacy
We provide a full breakdown of each individual surrogate's potential estimated costs, before you match with them. This provides you the best possible estimate prior to entering a gestational agreement. You will have a great idea of how much a potential surrogate mother will cost throughout the journey.
We provide you with the very best customer service. Sometimes this can be a forgotten aspect with such a large decision as to what surrogate agency to work with. You won't be disappointed with the level of service we provide. Whether that's a reply to emails, calls or texts- within 24 hours of your contact, we are there to manage your process from beginning to end.
Quality Surrogates
At Made in the USA Surrogacy we provide quality surrogates. This is what we do and it's what our main job is- to provide a surrogate who will pass medical screening.
It takes both time and money to find a surrogate and recruit quality mothers that want to become a surrogate. Not every mother wants to become a surrogate, and unfortunately not every mother can be a surrogate.
About 1 out of every 60 candidates that apply with our surrogacy agency are approved to be a surrogate. That is a massive feat to qualify that many surrogate candidates and go through all of our steps with them.
Whether the surrogacy industry wants to admit it or not, it's almost impossible to find a surrogate mother who meets all of the qualifications to become a surrogate. Becoming a surrogate is an involved process that not only includes specific surrogate requirements, but also three main factors we look for in every surrogate mother prospect:
Every surrogate mother must communicate clearly and honestly with the agency
Every surrogate mother prospect must complete every step in our screening process including a 5 panel drug test
Every surrogate mother must follow- through on every task asked of the agency until we provide a profile to an intended parent
In addition to these three items, each surrogate prospect needs to demonstrate that she wants to help a family in need and is not just "in-it-for-the-money."
As a surrogate, a woman must ask her family to be put on hold and be supportive. This is as she fulfills a deep-felt longing to help another family enjoy the joys of parenthood.
We make sure every surrogate that inquires about becoming a surrogate shares this longing to help another family and is committed to your process.
Quality Communication
At Made in the USA Surrogacy, communication is key. We pride ourselves on the fact that we will get back to each and every contact that reaches out to us. Whether that is by email, phone call, or text, we have a commitment to our communication with our clients and surrogates. We value getting back to questions within a 24 hour period. Whether that be to provide clarity to your questions about surrogacy, the process, or regarding your surrogacy in general. You'll find it's easy to communicate with us. We provide clear and concise answers to common surrogacy questions, as well as answers to complicated matters that require patience.
Both sides come to the matching process expecting that all of their preferences are met. When you trust our agency, we will help both parties make informed decisions. Sometimes that means that there is compromise on preferences to meet goals.
We are usually successful with facilitating excellent long-lasting relationships between surrogates and intended parents!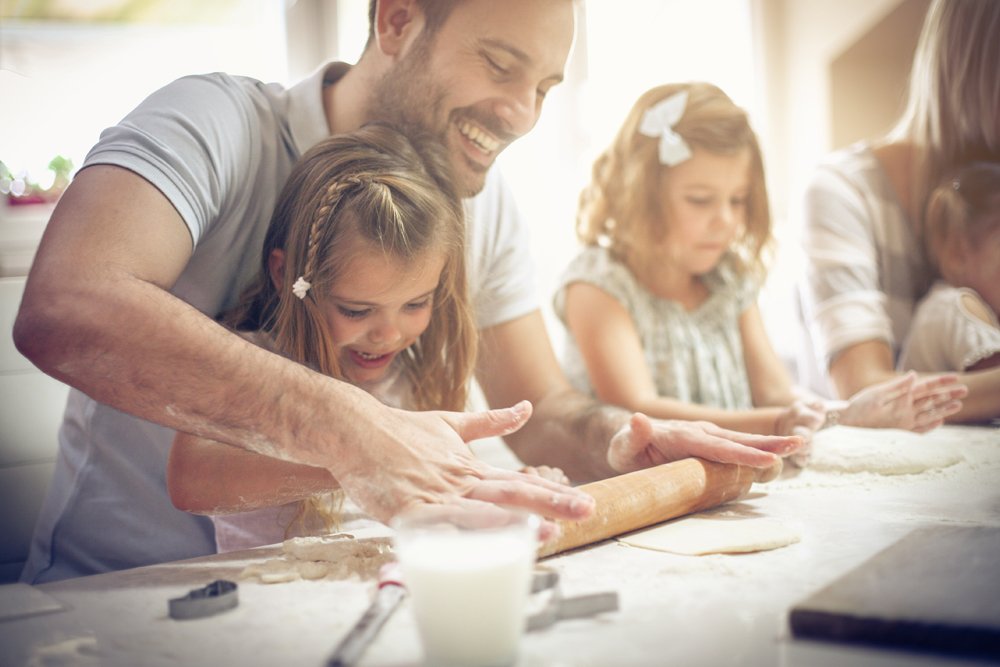 Quality Relationships
A large part of our job in surrogacy is providing both sides, surrogate mothers and intended parents, with a feeling that they are matched well. This relationship starts by being grounded in common traits, whether that be location, interests, or a common goal. Our surrogate matches are grounded in the idea that each surrogate mother should have commonalities with their intended parents. Also, each party should feel good about the match.
Owner and Founder Samantha
Samantha is a strong and caring leader. She has passionately led Made in the USA Surrogacy to be a leader in the space of trusted California Surrogacy Agencies. Combining her love for children and families has fueled her vision for surrogacy. She holds a Bachelor's Degree in Psychology and worked in social services and adoptions for several years. She also completed a surrogacy journey in 2017 that forever enriched her life.
Surrogacy continues to be a challenging landscape, but she remains committed to her vision of surrogacy and the completion of your family!