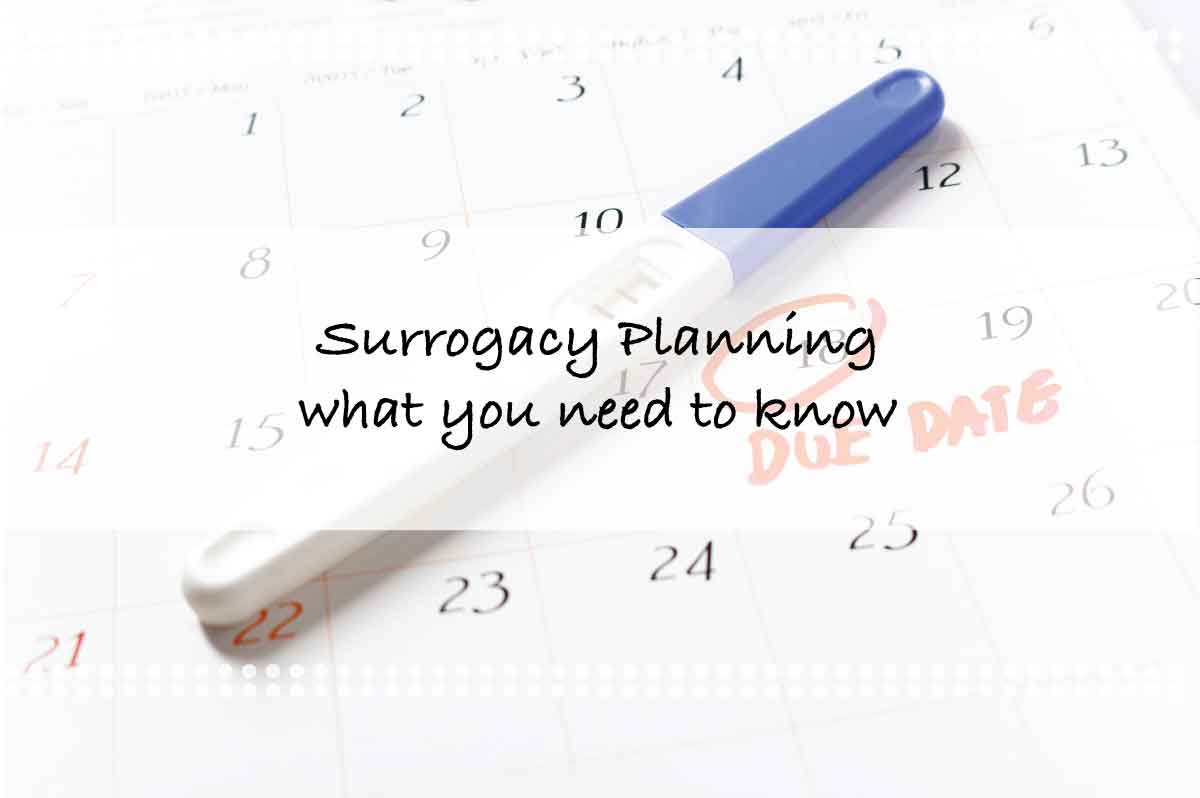 The Process of Surrogacy Planning in Florida
While your first step towards becoming a surrogate in Florida may be to search "surrogacy near me" and learn everything you can about the process, there are a few details that aren't widely known. These details are revealed after you join the surrogate agency since every agency tends to have its own processes. Here's what you need to know about planning for surrogacy with our surrogacy agency in Florida.
It's Important to Know Where You're Giving Birth
When you work with intended parents struggling with infertility, you'll devise a birth plan. One critical factor of the birth plan is where you intend on giving birth. Since surrogate mothers are rarely in the same location as their intended parents, it isn't feasible that they are asked to transport themselves to a hospital close to the intended parents.
Instead, surrogate mothers should consider a hospital close to them and a part of their health insurance network. It's also important to call the doctors ahead to let them know that you're a surrogate. With any luck, they'll have worked with surrogates before and understand the unique process that is involved with a surrogate giving birth.
Our surrogacy agency in Florida can help you find a hospital near you if you're unsure which to choose.
Understand the Wants and Needs of the Intended Parents for the Baby
One important thing to remember when you become a surrogate in Florida is that this isn't your baby. You're carrying a baby that was made through IVF with an egg donor or a sperm donor. It can be easy to become emotionally attached to a tiny human growing inside of you, but throughout the process, you have to remind yourself that you're carrying the baby for someone else.
Part of this is making sure that you honor and respect the wishes of the intended parents. Because the baby is theirs, they may have certain requests following the birth that adhere to their certain beliefs or values. For example, they may want the baby to be circumcised if it's a boy.
Another big factor is whether or not the baby will be breastfed by the surrogate. Understandably, some intended parents may feel a certain way about this. You may feel a certain way about it, too.
At our agency, we always make sure that our intended parents can find a surrogate that best matches their beliefs and values. You likely won't find that you disagree too much with your intended parents. To further ensure that, however, we have our intended parents and surrogates fill out their birth plan thoroughly.
That way, during and after birth, everyone is on the same page and will know what to expect when it comes time to give birth.
You'll have a say in matters as well. However, because the baby belongs to the intended parents, they have the leading voice on most issues.
You May Need to Change Your Exercise Plans
One aspect that you may not have considered when searching "surrogacy near me" and deciding whether or not to become a surrogate in Florida is your exercise lifestyle. Certain doctors feel certain ways about exercise and pregnancy. Some believe that you can exercise as hard as you want to right up to birth.
Others are more cautious and suggest taking on lighter exercise if you have to exercise at all.
While it is important to keep a decent weight throughout your pregnancy, you'll find that your intended parents may want you to restrict yourself in terms of your fitness or job functions depending on the type of job you have. They may be worried about a certain level of exercise and how it can impact the baby.
This is an understandable fear since the intended parents are struggling with infertility. They've likely spent months, if not years, experiencing loss after loss of their own. They don't want you to lose the baby either.
Speak with your intended parents and your IVF doctor about the kind of exercises that you do and how often you perform them. There's likely some compromise you can make with them. Perhaps you can switch out more extreme workouts with lighter workouts while you're pregnant instead.
Pain-Relief Services
Another aspect of surrogacy planning is what you need to do in order to deal with the discomfort of pregnancy. While being pregnant is an incredible experience, it sometimes comes with its discomforts. It's important that you speak with the intended parents about the acceptable avenues you can take to relieve that pain.
For example, if you find that you're experiencing acute back pain, then you may want to undergo a maternity massage. That's an expense that the intended parents will need to pay. To ensure that they're on board with it, you should ask them about it when you sit down with them to discuss with your surrogacy lawyer.
You'll likely find that they're willing to do whatever you need to ensure your comfort. Intended parents are eager to make sure that their surrogates are healthy and happy. After all, their happiness and comfort affect the baby's health.
You may also want to talk to them about time off of work and when you are ready. Hammering out these details can alleviate any friction later.
To Breastfeed or Not to Breastfeed?
A big question to ask your intended parents is how they feel about you breastfeeding the surrogate baby. Intended parents who were forced to use an egg donor or a sperm donor may not feel positive towards losing the chance to feed their baby with formula. They may have fears about the surrogate further bonding with the baby that isn't theirs.
While these fears are not unfounded, it's an understandable concern that they have. Because of these fears, they may not want you to breastfeed the baby, or may want you to pump instead. Some intended mothers decide to stimulate their own milk supply.
Or you may find that the intended parents are in favor of you at least pumping for the baby since there are nutrients inside of breastmilk that a baby needs. They may even want you to bottle your breastmilk and ship it to them. Surrogates can expect to make an extra $250 a week if this is the case.
To avoid any snafus, you should ask your intended parents how they feel about you breastfeeding and their wishes for breastmilk before the birth.
Join With Us Today
At Made in the USA Surrogacy, we work hard to find a surrogate for intended parents that matches their needs. Part of the reason why it can take several months to be matched with intended parents is that we screen both parties. We take our matchmaking services seriously. It's our goal to create a healthy match between our intended parents and surrogates. In so doing, the process of surrogacy can be that easier and straight-forward.
If you're interested in becoming a surrogate with our agency, then we encourage you to fill out our intake form and apply with us. Parents apply here.