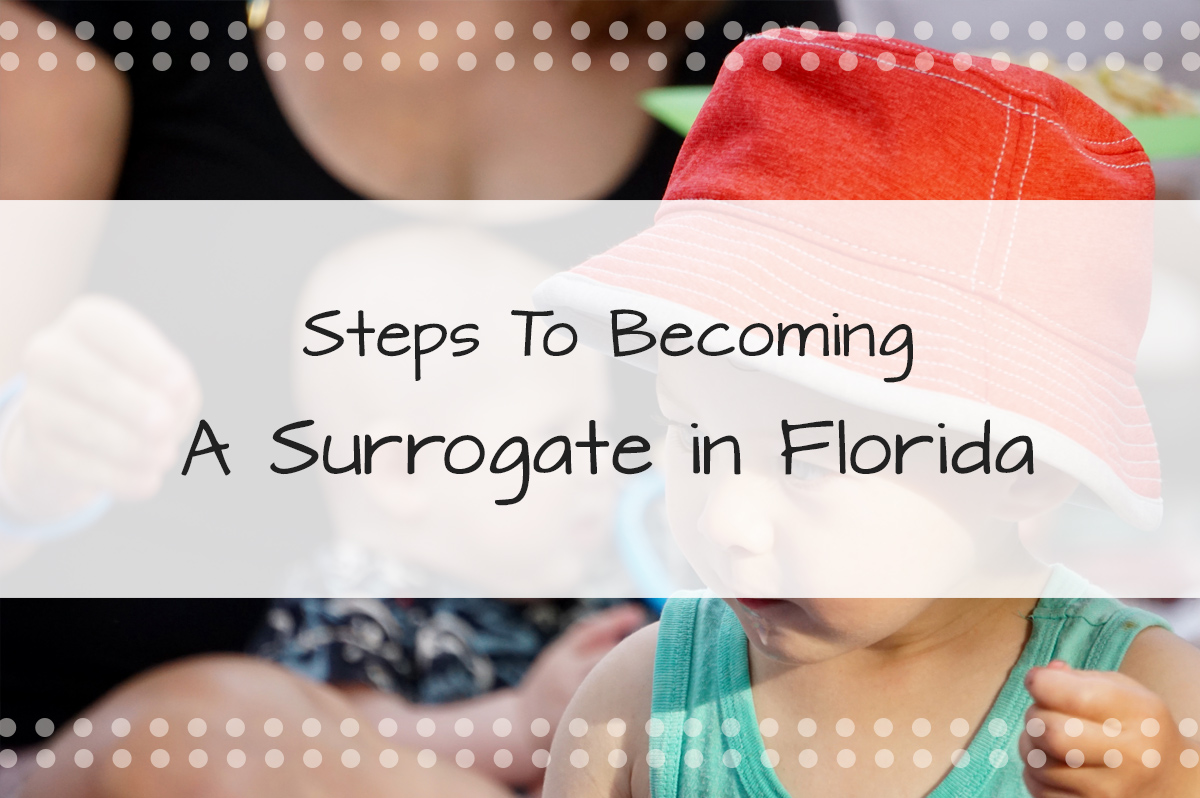 Joining Florida Surrogacy: Steps to Becoming a Surrogate in Florida
If you love giving back to people or your community, then you may have the right heart and mindset to become a surrogate in Florida. As a surrogate, you're able to help intended parents struggling with infertility have children of their very own. Being a surrogate comes with many benefits though it isn't an easy process.
To find out if you have what it takes to become a surrogate in Florida, then here are a few steps you can expect to take on your journey.
Step 1. Joining Our Surrogate Agency in Florida
One of the first steps you'll need to take is to fill out an application form to join our surrogacy agency in Florida. There's a parent inquiry form that is also helpful to look at to understand the kind of questions and ideas we have for our intended parents struggling with infertility.
There's also an application for surrogates that needs to be filled out. You'll find that joining our surrogate agency in Florida is very similar to joining our agency in California. This is because we strive to have healthy surrogates in many states for our intended parents.
Before you fill out the application to become a surrogate, you should also get to know us. It's important that you know what our surrogacy agency in Florida is all about. You may find that we share the same beliefs and values. Knowing the kind of agency you're looking for can help you decide whether or not you're a good fit with that agency.
Once you've decided to join our surrogate agency, you can fill out the surrogate application.
Step 2. Understand Qualifications
There are a few qualifications you'll need to pass in order to join our agency. Surrogacy in Florida requires, by state law, that surrogates are above a certain age in order to become surrogates. We typically require our surrogates to be at least 21 years of age.
We also have other qualifications that need to be met like having had a successful birth prior to joining us and not being a smoker. Your pregnancy history shows us that you're capable of carrying a baby safely to term. Not using drugs or alcohol also means that you're willing to put the baby's health first.
All of our qualifications are designed to help intended parents find a surrogate in Florida that can help them have a healthy baby.
After exploring our qualifications, you can then decide whether or not you're able to become a surrogate.
Step 3. Sign with Our Agency
Once you're sure you're ready to get started with surrogacy in Florida, you'll need to sign with our agency. We have a ton of intended parents looking to find a surrogate that best suits their needs. The demand is there for what you can offer to them.
Because the demand is so high, it can sometimes take several months before you're assigned to intended parents. Our agency strives to ensure that we match the best surrogates with the best intended parents.
We know that surrogacy in Florida can be tough. There will be many victories and many heartbreaks. The kind of experience you have is determined by how well you get along with your intended parents.
It may also take a few months to get started with your surrogacy in Florida because the intended parents are searching for an egg donor first. They may want to get the IVF part of the process finished before they find a surrogate. Once their egg donor is found, they're able to move forward with you. This isn't always the case, however. Some prefer to meet with their surrogate mother before finding a donor and beginning IVF.
There are a few other factors that can determine how long it takes to be matched with intended parents as well.
Either way, once you sign with our agency, your name will be put forward to a huge list of intended parents all eager to meet you.
Step 4. Understand Compensation
If you've searched "surrogacy near me," then you've likely discovered different compensation rates among agencies. Knowing how much you can earn as a surrogate is important in deciding whether or not the process is right for you.
Our agency offers a competitive compensation rate for our surrogates. While our base compensation rate rests around $40,000, it's possible for our surrogates to earn even more. You can find out more by reading this article.
Step 5. Prepare Medical Records
In order to join our agency, you have to be able to back up your claims about your medical history. This means you need to contact the hospital in which you gave birth to send us your medical records. The problem with this is that it can delay surrogacy by several months. Hospitals take their time in putting together medical records.
Most surrogates wait around six months before their records are finally put together and sent to us. The more that you delay contacting your hospital, the longer it will take to join our agency and begin the process of surrogacy.
One decision you can make is to put together your medical records as you apply or even before you apply. That way you have everything ready for us from the start.
Step 6. Meet the Parents
After you've been matched, you'll meet the intended parents and the surrogate attorney. Together, you'll talk about the birth plan and other details about the pregnancy. This is a great time to get to know the parents and share similar hobbies and values.
The intended parents will likely have a list of questions that they want to ask you. Be honest with them. It's okay if you discover that the intended parents aren't a good fit for you.
It's better to find that out before IVF begins rather than after.
You should also have a list of questions that you want to ask them. Some of those questions may be what they do for a living, if they have any questions about parenthood, and how they feel about regular updates during the pregnancy.
Step 7. Prepare for IVF
Once everything is signed and the match is made, you'll be able to start the IVF process. This includes taking a lot of different fertility medications in order to prepare your body for the embryo transfer. The fertility clinic will help you understand what medications you need to take and when.
If you've searched "surrogacy near me" in the past, then you may know what to expect during IVF and an embryo transfer. For those that don't, the process is relatively simple. The intended parents will form an embryo at the clinic.
The embryo will then be placed inside of your body. If the fertility medications are successful, then the embryo will start to grow into a baby. You'll be pregnant for the next nine months!
Step 8. Birth
During the nine months of pregnancy, you'll likely have tons of doctor visits and perhaps even special visits with the intended parents. Otherwise, your life will likely be normal. You'll be able to experience the joys and hardships of pregnancy once more.
After nine months, it will be time to give birth. The birth routine follows the birth plan that you created with the intended parents and the surrogate attorney. It will include who's allowed in the room with you and the method by which the baby is to be birthed.
Get Started Today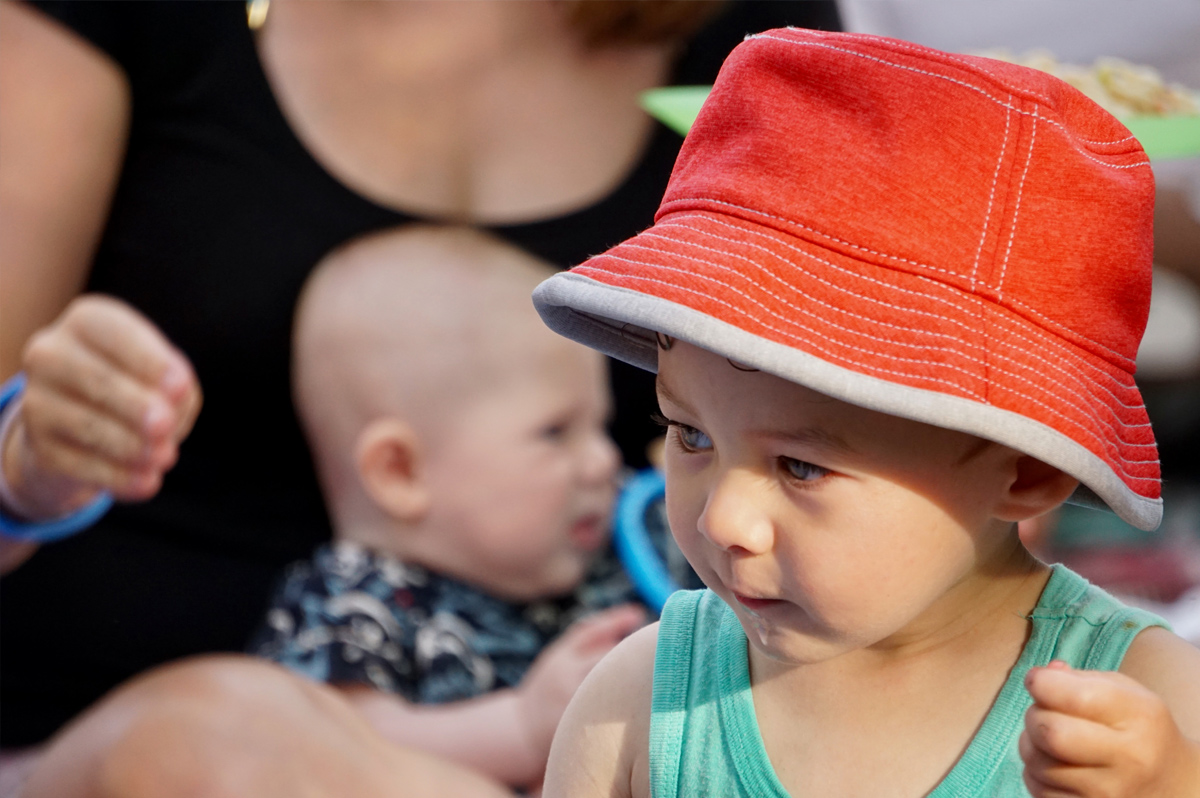 There are tons of intended parents looking to find a surrogate in Florida. Sign up with us today to help them.