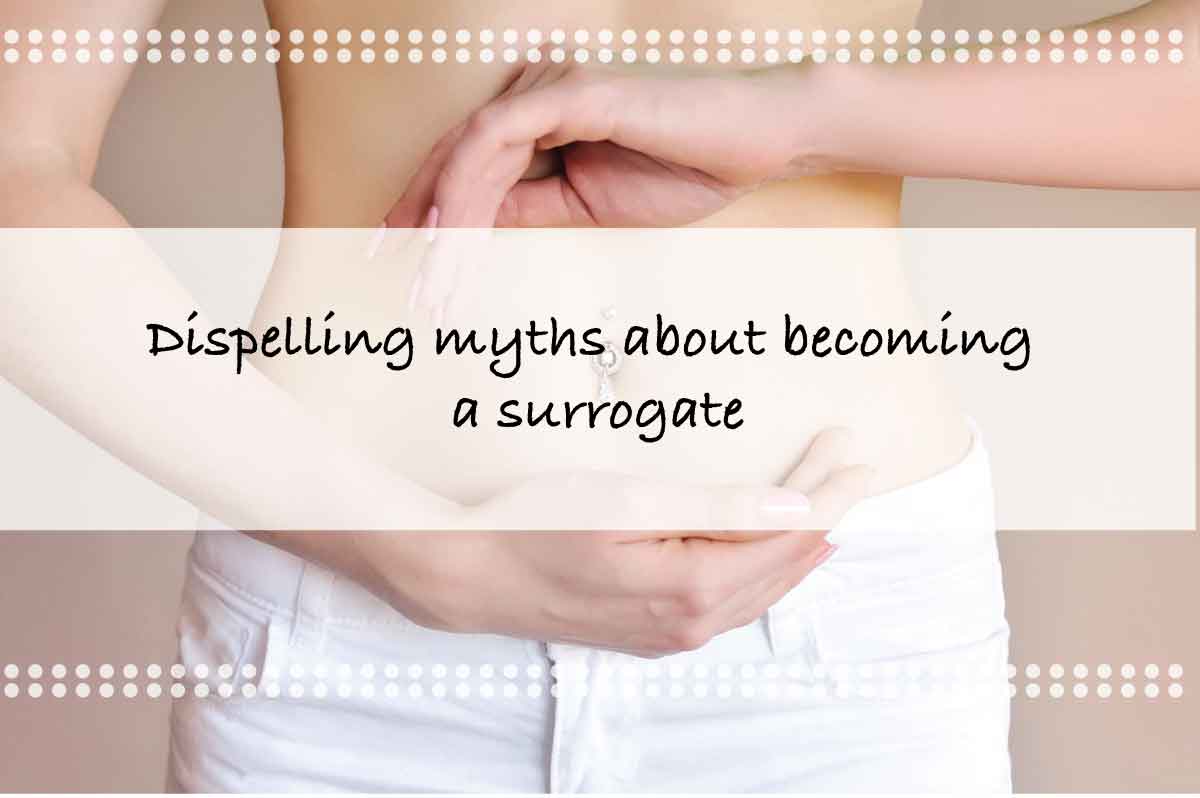 The Truth About How to Become a Surrogate in Florida
Surrogacy in Florida is a great way to help intended parents struggling with infertility while assisting with your family's financial goals. While it shouldn't replace your job or usual paycheck, surrogacy can be a great way to help put a down-payment on a house and save for the future. Searching through "surrogacy near me" may attempt to answer some of your questions, but such is the case with most internet findings, you should be wary of a few myths lurking around about how to become a surrogate in Florida.
Here are a few myths that our surrogate agency in Florida have dispelled.
1. It Won't Take Long to Match with Intended Parents
Surrogacy in Florida can take awhile. There are several steps that both surrogates and intended parents struggling with infertility need to take. On the one hand, surrogates have to pass several qualifications before they can be accepted into our surrogacy agency in Florida.
Because we ask for several different qualifications, it takes a while to find intended parents that match with your need perfectly.
There are also other factors that can delay surrogacy in Florida. One of them is the results of your screening. It can take several months before your medical records and other records of proof are delivered to us.
The best way to increase the speed of your match is to get through the application process as soon as possible. Try contacting your hospital beforehand to start putting your medical records together. Get a background check and a drug test.
If these things are done before you apply, then you can send them to us immediately and quickly move onto the next stage.
A typical wait to be matched with intended parents is anywhere from a month to four months.
2. You'll Receive Your Full Compensation at Once
This isn't the case. Instead of flooding your bank account with a huge amount of money, the intended parents release your surrogate pay in 10 installments over the course of your surrogacy journey. It also doesn't happen during the matching process or during IVF. There are a few steps that need to take place before you can get paid.
The intended parents need to find an egg donor or a sperm donor in order to get started with IVF. You need to start your fertility medications as well. Your monthly installments will begin once you have a confirmed pregnancy.
3. Being a Surrogate Means I Can't Have Anymore Children
This is also false. While it is true you can't have a baby while undergoing a surrogacy, you're still able to have children afterward. A lot of women worry that being a surrogate will somehow impact their fertility. While fertility medication can affect some women's fertility after becoming pregnant with an IVF baby,  this isn't always the case. If anything, the whole reason you were about to join our surrogate agency in Florida is that you're very fertile.
We've had many surrogates who have helped intended parents grow their family go on to have their own children afterward without any difficulties.
4. I'll Live Close to My Intended Parents
This is always a dream for intended parents and surrogate mothers alike, however with intense screening and availability of surrogate candidates, it is unlikely for us as a surrogate agency in Florida to be able to match every family with a close surrogate mother. It can be confusing to think that the parents you're helping could be across the country or even out of the country. Even if you type "surrogacy near me" and join our surrogacy agency in Florida, it isn't guaranteed that the intended parents you're helping live anywhere near you.
This might be a positive thing for you or a negative. On the positive side, you are still able to maintain a relationship by Zoom or Facetime while still keeping your daily activities and schedule on track. On the other hand, you may be expected to travel to certain hospitals or fertility clinics of the parents' choice, or where their embryos reside. Intended parents may also want you to take pictures or contact them at various intervals. This is to help them feel included in the pregnancy.
One of the best aspects of being a surrogate is that you can help families anywhere in the United States that have surrogacy friendly laws. Thanks to modern technology and science, there's a good chance that you can finally help struggling parents grow their families, even if you do not live near them.
5. You Need to Be in Perfect Health to Become a Surrogate
Whether you have certain medical conditions or you have had health problems in the past, you may worry that this might disqualify you from joining our agency. This isn't always the case. We've had surrogates become part of the family before that suffered from oral herpes and even a slightly higher BMI than is considered healthy for pregnancy, though we do not allow surrogate candidates with a BMI higher than 30.
You're always encouraged to first consider our qualifications for joining our agency, then ask us if you still have specific questions relating to a surrogacy journey.
Perhaps one of the greatest aspects of surrogacy is that almost anyone who is fertile and of sound health can become one. This is because IVF is used to help conceive and transfer it into the surrogate. As long as the egg donor is cleared for health, there's a good chance that even if you had a poor medical history, you may still be able to join our agency.
6. Having Miscarriages in My Past Means I Can't Be A Surrogate
If you've had a miscarriage in the past, then you may think that automatically disqualifies you from being a surrogate. This isn't necessarily the case. The unfortunate truth is that miscarriages are common. Around 10 to 15% of pregnant women will experience a miscarriage.
Yet it's still possible you might be able to join our surrogate agency in Florida. That factor is primarily determined by the number of miscarriages that you have had and the frequency of them together.
7. Being on Government Assistance Grants Me the Ability to be a Surrogate
This isn't the case. When intended parents want to find a surrogate, they want to make sure that they're from stable homes. Their baby is going to be living in that environment. Knowing that the baby has plenty of food and water is important to them. Those who require financial assistance from the government will not be qualified to join our agency.
However, if you're curious about your own particular case, then you can contact us to find out more.
8. I Have to Feel A Certain Way About Abortion or Self-Reduction
When intended parents try to find a surrogate in Florida, one of the most important questions they have is whether or not their surrogate supports abortion or not. However you feel on the matter, we match you with parents who will support your beliefs of what will transpire with the pregnancy. We have intended parents who want to find a surrogate that does support it and those that do not support it.
Our primary job is helping intended parents find a surrogate in Florida who matches their belief system. All we ask is that you make it clear how you feel about certain issues. That enables us to find you the perfect set of intended parents that share your values and ideas.
This can make the process of surrogacy a lot smoother and more positive.
Join Our Agency Today
It's relatively easy to join our agency and the benefits are unlike anything you can imagine. Not only do you get to help a family struggling to have a baby, but you also get paid for it. To get started on your surrogate journey, fill out this intake form first.