Surrogacy Agency Marin County
Boutique Surrogacy Agency Based in Northern California
We connect surrogates with intended parents in Roseville, Sacramento, the San Francisco Bay Area, Los Angeles area and beyond
Surrogacy Agency Serving the Marin County Area
More individuals and couples facing fertility challenges are turning to surrogacy as a way to realize their dreams of becoming parents and expanding their families. But what exactly is surrogacy? What does the process entail? How do you, the intended parent, go about finding a suitable surrogate for your baby? What are the requirements for becoming a surrogate in California?
At Made in the USA Surrogacy, we have been serving surrogates and intended parents in Marin County by helping make the surrogacy journey easier and even enjoyable. We understand the importance of intended parents and surrogates knowing as much as possible about the process before they begin their journey. In this guide, we answer some of the questions you may have about the surrogacy process.
What is Surrogacy?
Surrogacy is an assisted reproduction arrangement in which a woman – referred to as a surrogate or surrogate mother – agrees to become pregnant and give birth to a baby for a person or couple (intended parents) who, usually, are struggling with fertility problems. This pregnancy is had by way of using a process called IVF or in-vitro fertilization.
Finding a Surrogate in Marin County with Our Agency
Made in the USA Surrogacy conducts extensive background checks on all surrogate candidates. We also review their medical history. Our pre-screening process is rigorous and thorough to ensure that we only accept candidates who are in good physical, emotional, and mental health to undergo the surrogacy process. Also, every intended parent must undergo a psychological evaluation to determine their readiness to embark on this life-changing journey.
They must also sign our agency retainer agreement. The next step after signing with our agency involves meeting with your case manager who will guide you in selecting a surrogate from among our profiles of thoroughly screened surrogates who meet your specific needs, preferences, and expectations.
Once intended parents are matched with a surrogate, both parties must sign a surrogacy agreement before an embryo transfer, or other medical procedure can be performed.
Common Laws Governing Surrogacy in Marin County
For intended parents and surrogates in Marin County, consider yourself lucky that you live in a surrogacy-friendly state. California laws favor surrogacy, and the demand for surrogates in the state is high. It is important to be aware of the specific laws regarding surrogacy before beginning the process.
Surrogate Agreement and Legal Representation
California requires that intended parents and surrogates sign a surrogacy agreement. Terms like surrogate compensation, type of surrogacy, rights, and obligations of both parties are addressed in a surrogacy agreement. According to California law, both intended parents and their surrogate must have separate legal representation.
Surrogates are allowed to receive compensation for their services in California. This base compensation is separate from the medical and surrogacy-related expenses that intended parents have to cover.
In California, parental rights can be established prior to the birth of the baby.
Traditional and Gestational Surrogacy
There are two types of surrogacy – traditional and gestational. Both types are legal in California. With traditional surrogacy, the surrogate's egg is fertilized with the sperm of the intended father, making the surrogate the baby's biological mother. Gestational surrogacy requires in-vitro fertilization whereby the egg and sperm of the intended parents are used to make an embryo which is then transferred to the surrogate. In this case, the intended parents are also the biological parents of the baby.
It is important to work with an attorney who has experience in surrogacy and can properly advise you on the legal process. Also, your selected surrogacy attorney, referred by the team at Made in the USA Surrogacy, will be able to answer any questions and address any legal concerns you may have about surrogacy laws in California.
Understanding Costs
Surrogacy is not cheap. It is an investment, and total costs to intended parents in Marin County begin from $80,000 to $150,000, sometimes more, depending on factors unique to your situation. We advise intended parents to budget accordingly. Below is a breakdown of surrogacy costs:
Made in the USA Surrogacy Fee
Surrogate Base Compensation: This fee varies depending on factors including whether or not the surrogate is a first-time or experienced surrogate (experienced surrogates receive more compensation), and whether the pregnancy is single or multiple
Surrogate Benefits Package (includes monthly expense allowance; maternity clothing allowance; travel expenses, if applicable; compensation for lost wages; and invasive procedures)
Legal Fees
Health Insurance for Surrogates
Medical and Psychological Screening Costs
These are just some of the expenses intended parents should budget for. The exact costs will vary from one surrogacy case to the next.
Surrogates: What to Expect
Becoming a surrogate is a deeply rewarding experience. There is truly no greater gift to give a person or couple facing fertility challenges than carrying and giving birth to their baby. At Made in the USA Surrogacy, we respect and value the time, energy and effort that surrogates sacrifice to help make the dream of parenthood a reality.
What can a potential surrogate in Marin County expect from the surrogacy process?
Surrogacy is a Time Commitment
The entire surrogacy process takes between a year or two to complete. Knowing this before starting the process allows you to plan accordingly. For example, if you work, you will have to take time off of work for appointments at the fertility clinic and for recuperation from medical procedures.
Completing a Surrogate Application
To become a surrogate with our agency, you must complete an application form. You will be asked to give information that includes your birth history; lifestyle and living situation; health history; as well as your reasons for wanting to become a surrogate. After you submit the application, we will contact you to request relevant documents such as medical records of previous pregnancies.
Matching with Intended Parents
You will be matched with intended parents based on the information you provide. It is important that both parties' values are aligned and that both parties meet physical and psychological requirements for a successful surrogacy. We take into consideration each surrogate's preferences (for example, the extent of communication a surrogate wishes to have with the intended parents) to ensure that we match you with intended parents who are the best fit.
Medical and Psychological Screenings
After matching with intended parents, you will undergo extensive medical and psychological screenings to ensure you are physically, emotionally and mentally prepared for the process. All costs associated with medical and psychological screenings – including travel costs if you have to travel for your appointments – are covered by the intended parents.
Signing the Surrogacy Agreement
California law requires that a surrogacy agreement between a surrogate and intended parents must be executed and signed before any medical procedures can occur. As a surrogate, you must have an attorney representing you that is separate from the attorney of the intended parents. Made in the USA Surrogacy will help you select the correct attorney for the legal services you are needing. The terms of the agreement between you and the intended parent will include rights and obligations of both parties; surrogate compensation; how to handle what-if scenarios that may arise during the course of the pregnancy and a range of other issues.
For gestational surrogacy, the embryo – made from the egg and sperm of the intended parents – is transferred to the surrogate after in vitro fertilization. A catheter is used to transfer the embryo. It is inserted into the surrogate's uterus via the cervix. This procedure is done under anesthesia (if needed) and is pain-free. After the procedure, the surrogate will need some days off to rest.
Usually, prior to the embryo transfer, the surrogate's cycle is regulated using birth control pills and hormones like progesterone and estrogen to help. Doing this ensures that hormone levels are at optimal levels for a successful pregnancy and the uterine lining is thick enough for the embryo to implant. Keep in mind that multiple embryo transfers may have to be performed before a surrogate gets pregnant.
Confirmation of Pregnancy
A few weeks after the embryo transfer, the surrogate returns to the fertility clinic to check whether or not they embryo implantation was successful and that she is pregnant. Pregnancy is determined by measuring the HCG level of the surrogate. An HCG level of 50 or higher usually indicates that the surrogate is pregnant. For multiple pregnancies, HCG is 200 or higher. The surrogate is tested again a couple of days later to make sure that the HCG levels are rising.
About six to seven weeks after the confirmation of pregnancy, an ultrasound is done to check for a heartbeat. Another ultrasound is performed six weeks later to make sure that the pregnancy is stable. After this ultrasound, the surrogate can begin to see an OB/GYN.
Throughout the pregnancy, you will have the full support of the Made in the USA Surrogacy team. Your case manager will guide and support you as you navigate the emotional and physical demands of the process.
A birth plan for labor and delivery should already be in place prior to the actual birth. This plan addresses issues such as the type of birth, who will be present at delivery, and what medical interventions to take if an emergency arises. Everyone involved in the labor and delivery – doctors, nurse, doulas, midwives etc. – must be aware of the preferences outlined in the birth plan.
With a birth plan in place, the day of delivery runs more smooth. Delivery day is truly a momentous and exciting time for both surrogates and intended parents! There is nothing more fulfilling than helping bring life into this world and helping make the dreams of an individual or couple come true.
After the baby is delivered and given to the intended parents, the surrogate is discharged from the hospital to rest and recuperate at home, depending on if there are no complications that need to be taken care of at the hospital post-delivery.
For more information about becoming a surrogate in Marin County, do not hesitate to contact us!
For more information about surrogacy in Marin County, please do not hesitate to fill out this parent inquiry form.
CONTACT US
If you have any questions, please give us a call anytime. Phone: (916) 226-4342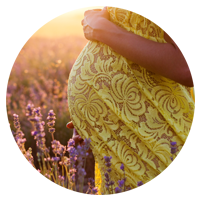 California Surrogacy