Become a Surrogate in Irvine
Boutique Surrogacy Agency Based in Northern California
We connect surrogates with intended parents in Roseville, Sacramento, the San Francisco Bay Area, Los Angeles area and beyond
Become a Surrogate in Irvine, California
City of Irvine, CA
One of the biggest things that the city of Irvine prides itself on is its numerous universities. The University of California, Irvine is located there as well as Concordia University, Irvine Valley College, California State University Fullerton, and a few others.
Irvine is also a planned city. Before it became planned, however, it belonged to the native tribe the Gabrieleño. Spanish settlers would eventually push them out and settle there. Those Spanish settlers would eventually become Mexican after Mexico broke away from Spain.
The land would eventually fall into the hands of James Irvine after he acquired it from his other partners. Little by little, Irvine and his descendants would sell parcels of land for development. Eventually, Irvine would become a planned city.
This meant that Myford Irvine worked with other city planners and architects to design a city in a specific way. They created numerous small towns or villages for residents in the city that were arranged in a necklace-like formation. At the tip of the necklace, where a gem would be placed, the University of California, Irvine was built.
The idea behind the planned city was to have numerous lakes and other green parks surround the city, so the residents could easily enjoy nature without having to travel far to see it.
The city has also grown significantly. Originally, it was supposed to only hold around 90,000 people. Today, 282,572 people call Irvine home.
In 2008, CNN ranked Irvine as the 4th-best place to live in the United States. It also consistently ranks as one of the safest cities to live.
Even the film industry has started to blossom there due to the city offering grants or low-cost filming permits.
Irvine is a forward-thinking community, and as such, has become attractive for many different people. Because of its forward-thinking, it welcomes surrogacy and those wish to be part of the journey.
If you're thinking about how to become a surrogate in Irvine, California, then it's easier than you think.
Benefits of Surrogacy in Irvine, California
Because California is known as a surrogate-friendly state, it means that it has a lot of resources for surrogates and intended parents that other states don't have. If you want to become a surrogate in Irvine, then you're in a great place for it. Being a surrogate comes with many benefits.
One of the first and perhaps greatest benefits of being a surrogate is that its meaningful work. A lot of women are unsatisfied with their normal day jobs. You're doing a lot of the same work without any benefit. They don't see how they're making an impact on the world. With surrogacy, you can easily see the impact that you're having. You're carrying a baby for a couple who are unable to have it on their own. They want so badly to have a child, and you're the one who can give it to them.
Surrogates frequently say that the most rewarding part of the process of surrogacy is birth. When the baby is out and the intended parents are holding it for the first time, they're able to see the absolute joy on their faces. There's a lot of emotion, and it's all because you were brave enough to do something incredible for them.
Another benefit is that you can receive decent health insurance out of it. To become a surrogate, you need a specific kind of health insurance or Made in the USA Surrogacy will need to professionally review your health insurance for surrogacy eligibility. This is when a surrogate agency can come in handy. Even surrogacy in California can be difficult when it comes to finding a health insurance company that covers surrogates. Luckily, a surrogate agency can do that for you.
At our surrogacy agency in California, we go through numerous policies until we find the one that best fits your specific needs. You can rest assured knowing that the insurance will cover you in the event that something happens during the pregnancy.
Many surrogates also discuss the incredible new friends that they made throughout the process of surrogacy. Beginning with the agency, itself, they're able to connect with other surrogates who offer their support, advice, and friendship. You're a group of women who are brave, selfless, and giving. It's no surprise that many of our surrogates end up becoming close friends.
This friendship often also extends to the intended parents. It isn't uncommon for a lasting friendship to form between a surrogate and her intended parents. Because the process of surrogacy is so emotional, those emotional ties connect people together forever. You may not be looking for a friend, but you're sure to forge close relationships all the same.
Compensation
Another benefit when you become a surrogate is the ability to receive payment just by having a healthy pregnancy. While every surrogacy agency in California offers different rates and benefits, ours is one of the most competitive. You can expect to make around $50,000. You can even make bonus pay depending on a few different aspects. Here is a general overlook of some of the payment that you can expect, plus a few bonuses:
Base compensation: $40,000
Twins/multiples: $5,000
Monthly allowance: $250
Experienced Surrogate bonus: $5,000
Maternity Clothes: $1,000
Housekeeping: $2,000
For a full look at our monetary benefits, you can check it out on our website. We offer bonuses for experienced surrogates who have completed a surrogacy before. We also offer bonuses in the event that intended parents wish to have you carry twins or multiple children.
Finally, we also offer your spouse money in the event that they have to miss work. We can pay them up to 10 days' worth of work pay.
Surrogacy Qualifications
Before you can become a surrogate in Irvine, however, you have to meet a few surrogacy qualifications. These are to help ensure that you have a healthy pregnancy. We want to keep both our surrogate and the surrogate baby as safe as possible.
If you pass these qualifications, then you could be an excellent candidate for our agency:
We ask that our surrogates are legal residents of the United States. This also includes legal immigrants.
You must have had at least one successful birth before. This shows us and the intended parents that you are capable of having a healthy pregnancy.
Because health is so important, our surrogates must be between the ages of 23 and 38 with a BMI between 19 and 30. It's also critical that you are a nonsmoker and do not abuse alcohol or drugs.
To ensure that you can take care of the baby while it's growing within you at home, you must be financially secure.
Finally, we ask that our surrogates have a physical and mental evaluation prior to applying with us.
Steps to Become a Surrogate in Irvine
The first step that you should take is to fill out our online intake form. Once it has been processed, you'll be given the official surrogate application form. You'll become a surrogate with us once that form is completed as well as after you have submitted the necessary documentation that we require from you.
This documentation includes photos of yourself and your family, medical records that detail your past successful pregnancy and birth, and a clearance letter from your OBGYN.
You'll also need to have a PAP smear completed within a year of applying with us.
Once those steps have been completed, you'll be welcomed into our agency with open arms. We'll begin work on finding your intended parents, getting you installed into a health insurance program, and assigning a surrogate attorney to you.
The latter is important for the surrogate agreement. This step is performed after you have been assigned to the intended parents. You'll sit down with them and the surrogate attorney to go over the agreement. This agreement details the legal rights over the parentage of the baby, what happens in the event of an emergency, and what the birth plan is.
With the legalities taken care of, the next step kicks off the physical part of the process. You'll start receiving fertility treatments for the embryo transfer. The intended parents will be doing the same for IVF. Once IVF is completed, the embryo will be ready for embryo transfer.
This is an easy procedure in which the embryo is carefully inserted within you. If the treatments are successful, the embryo will be accepted, and you'll be officially pregnant.
CONTACT US
If you have any questions, please give us a call anytime. Phone: (916) 226-4342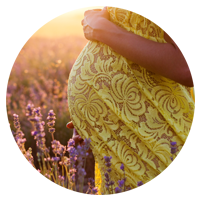 California Surrogacy