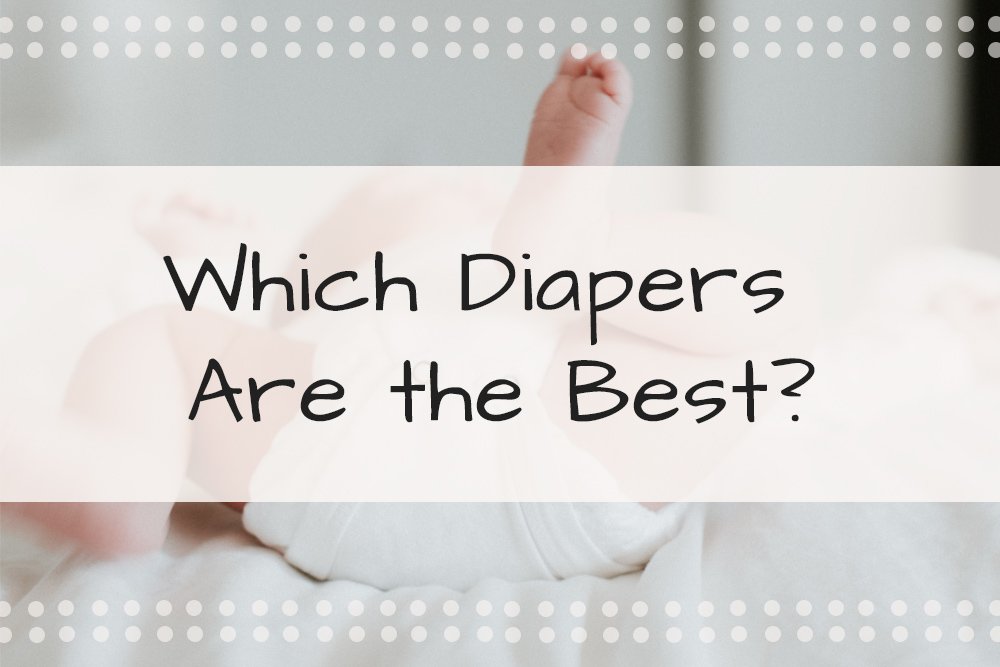 Which Diapers Are the Best? a Comprehensive Look at The Basics of Diapering!
Waiting for a baby to be born is an exciting and much anticipated time for most parents.
When a couple diagnosed with tubal factor infertility, or other reproductive disorder, decides to find a surrogate who will carry the couple's child following in-vitro fertilization, their joy and exhilaration regarding parenthood are so great that they simply cannot contain their emotions.
Need Help to Find a Surrogate or Have Questions About Surrogacy?
Many couples suffer the negative impact of an infertility diagnosis. Perhaps they have already tried IVF, or in-vitro fertilization, at a fertility clinic in an effort to overcome tubal factor infertility from a scarred or blocked fallopian tube without results.
Many women attempt to reverse a blocked fallopian tube with microscopic surgery. Even more, undergo numerous IVF treatments at a fertility clinic often using an egg donor or sperm donor to no avail.
Surrogacy in California is legal and allows intended parents to establish their parental rights well before the baby is born by a surrogate mother. Depending on the cause of a couple's infertility, it might be necessary to utilize a sperm donor and/or egg donor via a fertility clinic that oversees the implantation of an embryo during IVF which stands for in-vitro fertilization.
So, after undergoing all of the pain of infertility and IVF procedures or simply waiting for your surrogate to give birth- what should parents do now?
Nesting
The definition of nesting during pregnancy is often described as the pregnant woman's overwhelming urge to begin preparations for the upcoming birth by stocking up on baby supplies, house cleaning, organizing, readying the baby's nursery and more.
You may not have felt this feeling awaiting the anticipated birth date, or maybe you have gone overboard in preparation for your new baby had by surrogacy!
The point is, nesting is a necessary part of preparing for your new baby, and one of the biggest parts of preparing for this baby will be what type of diapering system you choose.
Does It Matter What Type of Diapers Parents Use on Their Baby?
Likely just about anyone who watches television, reads magazines or views movies have seen the frequent commercials touting the greatness of one brand versus another.
This can cause confusion for first-time parents. Many expectant parents wonder if it matters that much which variety of diapers that they choose for their precious baby.
Many experienced parents and grandparents usually have a diaper preference.
These seasoned baby experts generally recommend one diaper brand or style of diapers to other parents waiting for their child's arrival into this world.
Each diaper choice will have its pros and cons, and all first-time parents should take the time to investigate all of the diaper options before the baby comes home from the hospital.
Consider Carefully the Style of Diaper for Your Baby
There are a number of diaper styles today that new moms and dads can choose.
All of these diaper options come with both pros and cons, and all parents should carefully consider which style of diaper would best suit their baby and lifestyle.
The most common diaper style choices for parents include:
Cloth
Disposable
Green options
Diaper subscriptions
These diaper selections come in a wide variety of design choices, absorbency properties, sizes, baby comfort features and parent convenience additions.
Are Cloth Diapers Still Considered Better for Babies?
Many moms swear by cloth diapers for their babies and toddlers.
This type of diaper has been around for centuries. Mothers from different historical eras have found local materials to help them keep their babes dry and comfortable.
These could have been leaves, various fabrics like linen or wool, other animal skins, moss, grass clippings, burlap flour sacs, crude paper, sand, woodchips, tree bark liner sheets or shavings.
With the rise of softer materials such as cotton, these more absorbent fabrics were often used as infant diapers, and mothers living in the late 1800s to early 1900's often used rubber pants to wear over the baby's cloth, woolen or linen diaper.
The Pros & Cons of Cloth Diapers Every New Parent Should Know
Just like almost anything in life, there are going to be pros and cons to any diaper choice. This is the same for diapers made of cloth that has been around for centuries in one form or another.
Some pros of baby diapers fashioned by cloth fabrics include:
If cotton or another soft fabric, these diapers are comfortable on baby's delicate skin
Breathable
Better for the environment
Lasts a long time
Are economical as disposable diapers are much more expensive
Contain fewer skin irritants
Don't contain harmful chemicals
Some cons of baby diapers made of cloth include:
Constant need to be washed for reuse
Can be stinky if not rinsed & cleaned right away
Can be a bit more effort when traveling or visiting friends
Aren't waterproof so rubber pants are often needed
Can be bulkier
Tend to be looser which necessitates frequent adjusting by mom
Some are held into place with sharp safety pins
Why the Sudden Back to Cloth Diapering Movement?
More individuals today are committed to living greener lifestyles. This includes efforts to choose environmentally friendly products used in everyday lives. It is therefore not surprising that new parents decide to give cloth diapering a try.
Organic diapers crafted from cloth can dramatically reduce skin, eye and lung irritation that toxic chemicals found in disposable diapers often cause. Using these softer and more absorbent diapers considered earth-friendly makes perfect sense.
Disposable diapers are filling up our waste landfills at an alarming rate. When considering that baby's need changed at least 10 times throughout every day, it isn't that difficult to realize how much diapers impact our planet.
What Are the Best Diaper Subscriptions Out There?
New parents can quickly research the available diaper subscriptions currently on the market.
Parents and baby-care experts often review different diaper brands and subscription services to condense the selections down to the best diaper subscriptions that parents can easily read for more informed diaper shopping.
These diaper subscriptions are a terrific way to save on pricey disposable diaper brands and diapers made from cloth too. The convenience of diapers shipped to your door is worth it for many people.
What if I Prefer Huggies Or Costco Brand?
Some parents prefer the oldie but goodies.
It's up to everyone what their individual tastes are. We have heard from surrogate mothers and intended parents who don't decide to do cloth or a subscription- that they love the regular Costco brand mixed with the Costco brand wipes.
Each parent is different, and it keeps in mind your child's reaction to each brand and/or type.
What to Do When Babies Get a Diaper Rash?
Urine and fecal matter can irritate a baby's tender skin, and keeping a baby's diaper area clean and dry goes a long way towards protecting your infant or toddler from this uncomfortable condition.
Diaper rashes can be caused by yeast infections, bacteria, an allergic reaction and some common skin disorders like dermatitis or eczema. If the rash is severe or won't go away despite home treatment, consult with your baby's pediatrician.
However, it is common that children can react to irritants contained in diapers, wipes or shampoo- so we suggest you change one at a time and see if it helps!
Our own children and reports from surrogate mothers are that this can be a big help!
Wanting to Find a Surrogate or Have Questions about IVF?
Many couples with infertility issues have opted to forego standard in-vitro fertilization or other infertility treatments at a fertility clinic in favor of having a child through a surrogate mother.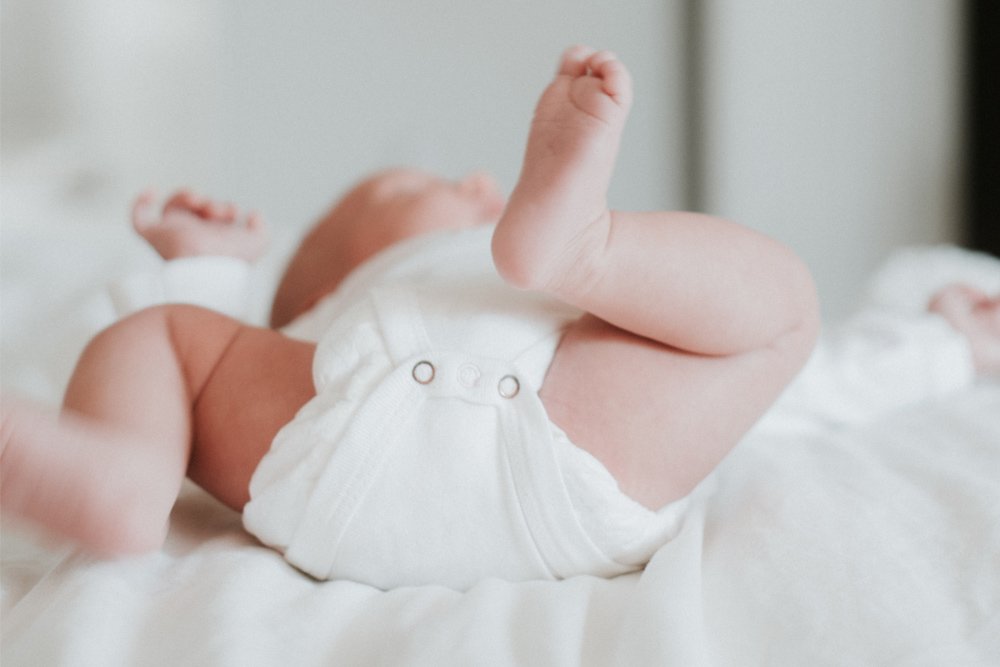 Surrogacy in California has never been simpler, and intended parents can work with a trustworthy surrogate agency able to help couples find a surrogate who is screened by the surrogacy agency to ensure a suitable match.
Contact us today to find a surrogate!