Find a Texas Surrogacy Agency
Boutique Surrogacy Agency Based in the US
We connect surrogates with intended parents in Fort Worth, Austin, Houston, Dallas, San Antonio and beyond
Find a Texas Surrogacy Agency
Surrogacy in Texas
If you're looking to become a parent in Texas or want to become a surrogate in Texas, then we can help. Surrogacy is easy when you make Made in the USA Surrogacy your surrogate agency of choice. We strive to make the process of surrogacy as simple and easy as possible. Here's what intended parents and prospective surrogates need to know about working with our agency.
Benefits for Intended Parents
For couples who have struggled with their infertility for years and still cling to their dreams of parenthood, our agency can help you. We can make you become a parent in Texas. All you have to do is contact us and fill out a few forms. From there, we'll help you find a surrogate in Texas who best matches your wants and needs.
Right from the start, our surrogate agency makes the process easier by removing a lot of hard work. Without an agency, you'd have to go through every single surrogate's profile on your own. Those profiles may not even be in locations close to you. Or, even after you find someone who may be a suitable surrogate, they may be unwilling to travel near you in order to go to a fertility clinic or doctor.
Our agency will help you find surrogates that are either close to you or are willing to travel. We understand how important it is that you're able to be part of a healthy pregnancy. It's easier to visit and enjoy the pregnancy if your surrogate is nearby or willing to travel.
Another benefit that you can experience with our surrogate agency is that we completely vet all of our surrogates. Each one has to pass surrogacy qualifications and screenings to join us. In this way, you can ensure that every surrogate you meet can give you a healthy pregnancy.
This is beneficial when compared to independent surrogates because you can never be 100% certain that the surrogate is as healthy as she claims. She may have a blood disorder that could affect your baby. She may have a history of miscarriages that makes the IVF and embryo transfer process even more difficult.
Our agency thoroughly goes through every member that joins us with a surrogate mother and ensures that she is capable of giving a great chance of having a pregnancy without complications.
One last benefit that intended parents can enjoy is the amount of support that we provide. Besides making it easy to find a surrogate in Texas, we also ensure that you're supported through every step of the process. We understand how trying and exhausting the process of surrogacy can be. We'll be there through every step to help you keep going.
Benefits for Surrogates
For those who want to become a surrogate in Texas, it's also possible to benefit from our agency. If you're unsure whether or not you'd be a great surrogate, our surrogacy qualifications are a good place to start to help determine that. We want to make sure that you're given the best chance possible of having a healthy pregnancy. Your health matters.
Once you join us, you'll be able to enjoy a simple and easy process. You don't have to try and compete with our surrogates to obtain intended parents. We do it all for you. Based on your criteria, we'll easily match you with the intended parents that fit you the best. Getting along with your intended parents will ensure that the process is even more enjoyable. We strive to help surrogates and intended parents make close and strong connections.
Another benefit that you can experience with us is our ability to help you find surrogate health insurance. It's important that you're covered. Not every health policy covers surrogacies. If you're unsure whether or not your policy will cover you, our team will help you find one that best fits you.
We also help you find a surrogate attorney. This is an important step for surrogacy in Texas. According to Texas law, intended parents and their surrogate needs to fill out a petition that is then given to the court. In most cases, the court will legalize the form, and the process can begin. However, nothing can start until that form is filled out and signed.
To do so, you need a surrogate attorney who can represent your rights and interests the best. We'll help you find an attorney.
Just like intended parents, you'll also experience incredible support. We're there to give you encouragement, advice, and support throughout your journey. You'll also be able to speak with other surrogates in our agency who can further support and advise you.
When you join our agency, you're also joining a family.
The Process of Surrogacy in Texas
After you've signed on with our agency, you'll be able to be treated by a fertility clinic. The most important steps in the entire process are IVF and an embryo transfer. During IVF, the intended parents will give samples of their egg and sperm cells. These cells are collected and placed in a petri dish where they will combine and form an embryo.
The surrogate will undergo an embryo transfer. If her body accepts the embryo, then it will start to divide and a pregnancy commences.
Unfortunately, this process isn't always successful on the first attempt. Fertility can be difficult to manage. This can make the cost of surrogacy in Texas increase with each failed attempt. To see how much the cost of surrogacy in Texas can be for intended parents, you can find out the information on our website. Surrogates can also find out more about surrogate compensation on our website.
Once the pregnancy begins, the surrogate will need to do everything she can to ensure that it remains healthy. During the next nine months, she's still able to work so long as it doesn't impact the health of the baby. It will be up to both the intended parents and the surrogates to figure out if they wish to visit one another or be part of doctor visits.
When it comes time for the birth, surrogates and the intended parents will follow the birth plan that was decided upon prior to seeking services from the clinic. This birth plan essentially outlines the steps to be taken when the surrogate is ready to give birth. Some of those factors might be what kind of birth is used–traditional or C-Section–and who is allowed in the room while the surrogate is giving birth.
After the birth of the baby, the intended parents can claim custody. They're able to start living out their dreams of parenthood. Surrogates are able to recover and return to their own families.
Join Our Surrogate Agency in Texas Today
Surrogacy in Texas can be difficult on your own. Joining our agency not only makes the process easier and simpler, but it also makes it safer. You can join us as either intended parents or as a surrogate and experience incredible benefits. Contact our agency today for more information about what's involved in the process, compensation, and how to join. Your dreams of parenthood can become realized. Surrogates can take part in a miracle.
CONTACT US
If you have any questions, please give us a call anytime. Phone: (916) 226-4342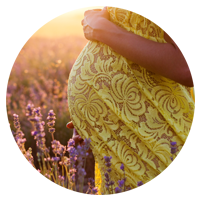 California Surrogacy