Become a Surrogate in Amarillo
Boutique Surrogacy Agency Based in the US
We connect surrogates with intended parents in Fort Worth, Austin, Houston, Dallas, San Antonio and beyond
Become a Surrogate in Amarillo
How To Become a Surrogate in Amarillo, Texas
The name for Amarillo was taken from the Spanish word for yellow. This was due to the beautiful yellow wildflowers that grew in the early Amarillo area in the spring and summer seasons. The town of Amarillo began as a ranch. Eventually, a town planner and some merchants observed the area with the ranch and appreciated its strategic placement along the railroad.
They decided to build a town there that would become a major trading post. Their gamble was a success. However, they would have to relocate a few miles after settling since it was discovered that the land was too low and subject to flooding. Those who chose to remain did eventually experience a flood.
The new location took the Amarillo name and became an important cattle processing area. Yet it would also fall prey to the Dust Bowl when it hit in the 1930s. Many of the farmers and townsfolk suffered and had to move. It wasn't until the second World War that Amarillo started to see growth again.
This was due to the development of a base in the area. Yet the town would also develop other industries. Natural gas and oil were both discovered in the area which brought rich oil companies to the area and their workers.
The city has also become known for meatpacking. While the area has been struck by disastrous tornadoes in the past, those who live in Amarillo are tough and ready to face any challenge.
Amarillo has an estimated population of 199,371.
If you live in Amarillo, TX, then you can take part in surrogacy in Texas. Because Texas is a surrogate-friendly state, you can help intended parents who are struggling with their fertility. Unable to have children on their own, they require the services of a surrogate mother. Not only can you serve a great cause, but you can also receive surrogate compensation. Here's everything you need to know about how to become a surrogate in Amarillo TX.
What is Surrogacy?
When it comes to surrogacy in Texas, there are two main types. Traditional surrogacy is when the surrogate offers her own eggs for fertilization. The surrogate baby shares half of her DNA and the DNA of the intended father. Yet this type isn't practiced with surrogate agencies.
Instead, a surrogate agency will use gestational. During gestational, a surrogate baby is formed through IVF and an embryo transfer. During IVF, intended parents donate their egg and sperm cells to a fertility clinic. The fertility clinic takes them and places them in a petri dish where they have a better chance of fertilizing.
If an embryo forms, then it is placed inside of the surrogate through an embryo transfer. If an embryo does not form and the fertility medications don't seem to be helping, then the intended parents may need to receive an egg or sperm donor elsewhere. The surrogate never uses her own eggs.
Once the embryo starts to divide inside of the body, it is officially accepted and will start to grow. With any luck, the surrogate will experience a healthy pregnancy from then on.
However, before you make the decision to become a surrogate in Amarillo, TX, you should first ensure that you're prepared for the arduous journey that can sometimes take place.
The Costs of Surrogacy
Surrogates will face two kinds of costs during the process of surrogacy. The first is time. Most surrogate journeys take anywhere from a year to two years. If everything goes smoothly, then you'll likely be done after a single year. However, in the world of fertility, things rarely go smoothly.
One of the delays that you may face is matching. Our surrogate agency is responsible for helping you find intended parents. We take all of the information that you give us and match it against the intended parents who best fit your criteria. Then we do the same for them. Based on your needs, it may take anywhere from a month to three months to find your intended parents.
Another reason for a delay, and the most likely to occur, is during IVF. Should the fertility medications fail for either yourself or the intended parents, then the process starts again. In most cases, a clinic will try to preserve several embryos in the event that one is rejected in your body.
However, in some cases, there may not be enough embryos to harvest. Or they may not be healthy enough. This means that the intended parents have to create an entirely new set of embryos. They'll have to start back on their fertility medications which means adding a few weeks to the process.
Constantly needing to start the process over again can easily add several months to the process of surrogacy.
Besides time, another cost of being a surrogate is in energy. As you should know, being pregnant is exhausting. Even a healthy pregnancy can be exhausting. Add to this the necessity to travel. You may need to travel for several days in order to teach your doctor or fertility appointment.
While intended parents will likely pay for your travel expenses, it's still a cost of energy that you'll have to spend.
If you think you're up for the task, then you may be able to make surrogate compensation when you become a surrogate in Amarillo, TX.
How Much Can You Make in Amarillo, TX?
While compensation rates differ from agency to agency, our surrogacy agency in Texas, Made in the USA Surrogacy, offers anywhere from $40,000 to $50,000. That amount is broken up into monthly installments of $4,250. Here's a general breakdown of some of the expenses that are covered and extra ways to make money:
Base compensation: $40,000
Twins/multiples: $5,000
Monthly allowance: $250
Experienced Surrogate bonus: $5,000
Maternity Clothes: $1,000
Housekeeping: $2,000
You can find more information about our compensation on our website. Intended parents can also cover missed work of up to 10 days for your spouse. This allows them to take a few days off in order to help you get to an appointment.
Surrogacy Qualifications in Amarillo, TX
Yet before you can become a surrogate in our surrogacy agency in Texas, you have to pass a few surrogacy qualifications. These qualifications help ensure that you can have a healthy pregnancy. In order to join us, you must satisfy the following:
You must be between the ages of 21 and 38. This is when you're at your healthiest and most fertile.
Your BMI must be between 19 and 30. Being overweight can cause problems in pregnancy.
You must have had a previous pregnancy without problems and birth without complications. We'll require medical records that prove this.
You must be financially secure without receiving aid or housing from the government.
You must live in the United States as either a citizen, legal immigrant, or a permanent resident.
You must be able to pass a physical and mental screening.
You must be a non-smoker.
You must be a non-alcoholic.
You must not take drugs.
If you can pass these qualifications, then you may be an excellent candidate for our agency.
How to Join Our Agency in Amarillo, TX
Taking the step to join us and become a surrogate is a big one. You'll want to speak with your spouse and family to ensure you have their support. You don't want to be a surrogate without support.
Once you're sure that you are ready, you can begin the application process by filling out our online intake form. This form covers the initial qualifications that we have. Once completed, you'll be able to fill out the official surrogate application form.
At this time, you'll be given an agency coordinator. They'll help you remember deadlines, recall your appointments, and give you support.
Along with your application, you'll need to put together a few other documents for us. One of those are photos of yourself and your family. You'll also need to speak with your OBGYN to receive a clearance letter.
Another important document that we need from you is your medical records. These should detail your previous pregnancy and birth.
Finally, you'll need to complete a PAP smear.
Join Us Today
If you're ready to help intended parents achieve their dreams of parenthood, then contact us today. You can be the miracle that they're waiting for. Apply with our agency to get started on the journey.
CONTACT US
If you have any questions, please give us a call anytime. Phone: (916) 226-4342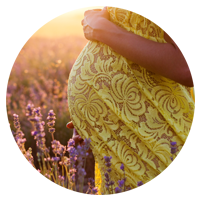 California Surrogacy