4 Reasons Parents Fear Starting with a Surrogate Agency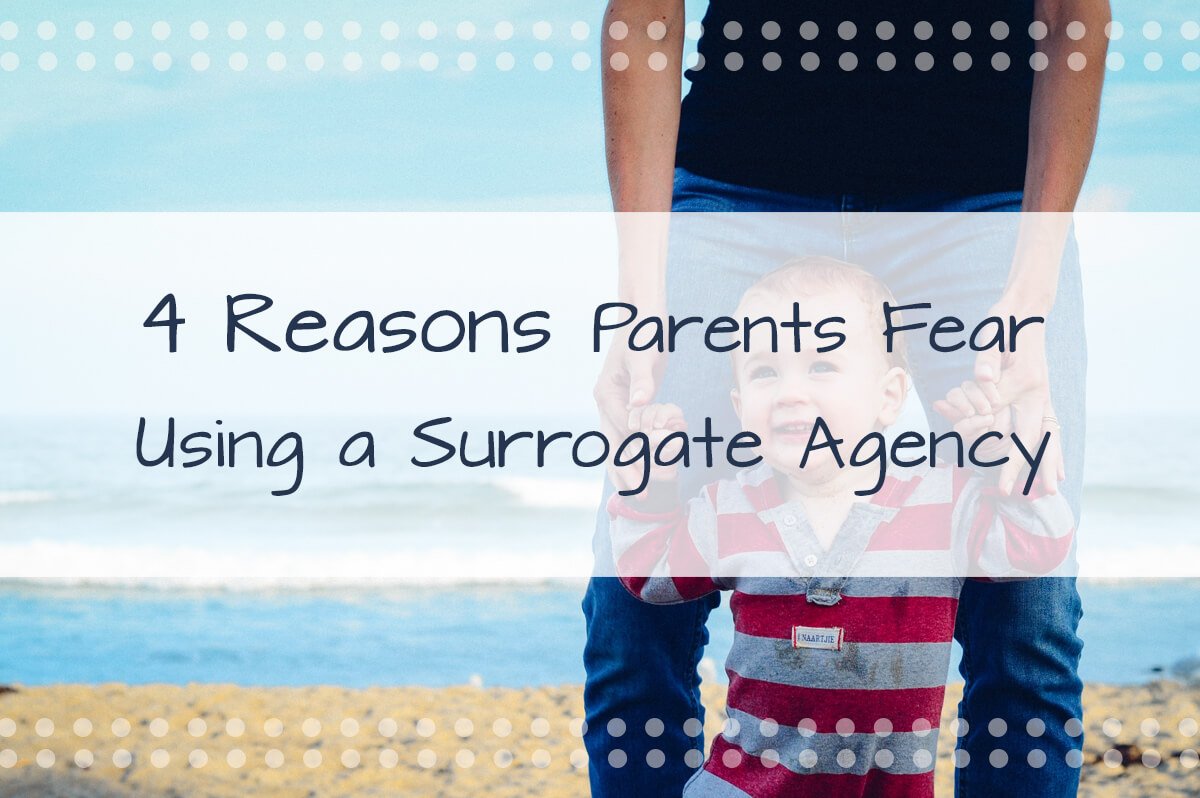 Reasons parents could be hurting themselves when it comes to finding a surrogate
Hello, intended parents looking to find a surrogate!
Perhaps this article had reached you because you are looking for a surrogate, or maybe you recently found out you and your partner are infertile. Whatever your reasoning for finding this article, we know it means you are considering hiring and starting the process to find a surrogate.
Today we want to examine your fears about starting with a surrogacy agency, and what may stop you from signing the dotted line to help you start your family.
At Made in the USA Surrogacy, we talk to several parents per day that are considering using surrogacy as a means to start their family. Out of the many that we speak to, only a few consider signing up quickly- and parents have fears of many kinds.
So what is stopping parents from starting? Here's a few we encounter:
#1 – Lack of trust in surrogacy agencies in general
Most parents are considering many surrogacy agencies in California and have heard "surrogacy horror stories" of agencies that have not done due diligence on surrogate prospects, or overall have just not done a great job.
We want to stress to every parent considering surrogacy: At Made in the USA Surrogacy- our job of finding surrogate mothers is our #1 activity every day.
We are marketing heavily, screening prospects daily, and actively working with surrogate candidates to ensure the best fit for parents. Believe me, if we didn't treat this as a full-time job, your prospects for surrogacy would be few and far between, non-existent, or we simply wouldn't pick up the phone. The truth of our business is just like everyone else's. There are some surrogate agencies that are great, and there are some that are not-so-great.
To address some of this mistrust, we think you should ask your potential surrogacy agency the following questions or make the following observations:
Why did you start a surrogacy agency?
How do I know that you are proficient in surrogacy related journeys?
Take multiple appointments to get to know them (examine if they are on-time with your inquiries and whether they have proficiently answered your questions).
Take note of how you connect with them – you will be doing business for a long time with them, so make note if the person answering the phone or getting back to you is not only knowledgeable but caring, compassionate and helpful.
Not all surrogacy agencies are created the same – check Yelp for positive reviews and go with your gut. There are many surrogate agencies that have popped up over the years. If their website doesn't look professional, the people answering the phone don't sound knowledgeable, and they take time to get back to your inquiries, chances are you're not going to get great service.
We at Made in the USA Surrogacy focus on our attention to detail, our service to our clients day and night, our knowledge of the surrogacy process and we take time to connect with every one of our parent prospects on a personal level. We know that infertility is difficult and hard.
Don't allow your mistrust or bad stories to deter you from finding your surrogate.
#2 – They get ahead of themselves
A close second to mistrust of surrogacy agencies, in general, would be parent's miraculous ability to get ahead of themselves. Maybe they've read up on surrogacy groups via Facebook, or they've researched surrogacy online.
For whatever reason, they call us up with so many questions about a surrogate's insurance policy, how she will get paid, what surrogates we have currently (before we have had a chance to talk to them about what they want in a surrogate- i.e.- "matching" them specifically), questions or fears about the escrow account, whether the surrogates live in California, or whether we can match the "right away."
Many of these questions can be answered and will be answered in time. However, there are so much of these concerns that do not help parents get started looking for a surrogate.
Simply put- they are getting ahead of themselves. There's no need to worry about a surrogate's insurance- we will have that covered. There's no need to worry about your surrogacy budget- we will help you meet the number you need.
There's no need to worry about the surrogates we currently have before you've signed on- we won't know if they're a match, and whether the surrogate that's right for you is currently screening.
There's no need to worry about your Facebook discussions and doing things independently– when you go this route, you open yourselves up too much heartache and pain.
So let's focus on slowing down, getting to know your situation and what led you to need a surrogate, and we can start building you a parent profile that we can match with our specific questions.
We have a process that we go through that parents can rely on that is predictable and will result in a baby.
#3 – They worry about details that further narrow the pool of surrogates VS the baby
We have found that parents are usually lost in their concerns about finding a surrogate, who they will be, whether they will abort or terminate the pregnancy if there's something wrong with the baby, how the surrogate will get paid etc., instead of focusing on the baby.
What this can do for most parents is stand in their way of finding a great surrogacy prospect- and quickly.
Many parents don't understand that surrogate mother are not plentiful, let alone surrogate mothers that are healthy enough to complete a pregnancy to term or candidates that don't pass the simple qualifications. You'd be amazed at the number of surrogate prospects we deny every day.
When parents focus on details of their surrogacy, we find that their list for a surrogate becomes longer. They want their surrogate to be a certain type of person. They want their surrogate to eat certain foods.
They want their surrogate to be in a certain age bracket (even more restrictive than the age cut-offs we have). Maybe they want the surrogate to be a certain number of miles away- we hear this a lot. Whatever the details may be of what they are concerned about with the surrogate, who she is, where she lives or concerns about the surrogacy overall- parents increase their chances of waiting for a surrogate even longer.
We have had parents who focus on the details of "what ifs" for the baby- this causes them to want to terminate if there was any issue or perceived issue even as early as 20 weeks. Many surrogate mother prospects, when asked about termination, will say "wait, aren't we trying to have a baby here?"
That's how many of our surrogate mothers see the question of termination of a pregnancy.
Time and time again we have had surrogate babies born healthy as ever when a scan or "reading" of the 20-week ultrasound came back as not normal or inconclusive of an issue. So consider the end goal of your surrogacy- to have a child!
Realize that surrogates signed up to have your baby- not to terminate it and many will feel differently than you may feel like the parent looking from the outside in.
They will be connected to your pregnancy first-hand- and many will not want or wish to be asked to terminate. What does this mean for you? If you wish to terminate the pregnancy for any and all reasons, the availability of that woman may be scarce or hard to find. For us, many surrogate candidates do not support termination for any reason.
It will cause more time delay. We ask you to reconsider this want and consider instead the quality of the surrogate you have that will get you the child you want.
We want to bring you back to understanding the purpose of your surrogacy journey.
Regardless of your wants for who your surrogate is, let's focus on the baby. When we focus on the end goal, it helps everyone calm down, realize the ultimate goal of what we are trying to achieve – and you won't get lost in the details.
We will handle all of the details of how the surrogacy is planned and who we have as surrogate prospects etc.- it's your responsibility as a parent to calm your fears and try to narrow your list of wants for this surrogacy so you can successfully find a great surrogate candidate.
#4 – Budgetary Concerns
When parents call us to find a surrogate, we ask them budgetary questions such as: How much is your budget? How will you fund your surrogacy?
We will be upfront with you about how surrogacy will reach well into the $100,000 range with a surrogate that needs health insurance (90% of surrogates will need a policy to cover surrogacy, regardless of what you may have read).
Many parents worry about the small things on a surrogate's proposed budget such as time off of work, whether they will receive paid time off, travel concerns and discounts off of the surrogate's benefits package.
We know that budgetary concerns can be stressful and seeing how you will spend this money with your surrogate can be stressful as well.
But we urge all parents not to worry about the details, only if they are able to afford the proposed budget of the surrogate prospect we show them, and we will handle the rest. Plan on $100,000- and know that it could easily raise from there to $130,000 or so if your surrogate needs insurance or for other incidentals.
So what does all of this mean? Bottom line- don't wait to find a surrogate. The more trust issues, budgetary issues, concerns about your specific surrogate, and getting ahead of yourself with too many details could cause you as a parent to have anxiety about finding a surrogate and question moving forward.
We want all parents to know who are considering a surrogacy journey that it is difficult, there are many ups and downs, and there is a reason why you hire a surrogacy agency such as Made in the USA Surrogacy.
We will handle all of these details and more. Sit back, relax, and let us walk you through the process of your surrogacy journey- knowing that we will be there until the very end to get you the baby you've always wanted.
The more concerns and issues you may have concerning starting to look for a surrogate will only result in the loss of one thing:
TIME.
With surrogacy, time is of the essence. Surrogate candidates come and go fast due to the competition in California, and good surrogate candidates are matched extremely fast. If you haven't started with a surrogate agency in California yet, we urge you to contact us to start your process to find a surrogate.
It could take months to find you the specific girl you are waiting for- but if you aren't signed up, you will miss out to the family that has already started looking for a surrogate. Starting with your surrogacy journey early on in the process will help alleviate the stress of worrying about these details. Contact our surrogate agency in California today.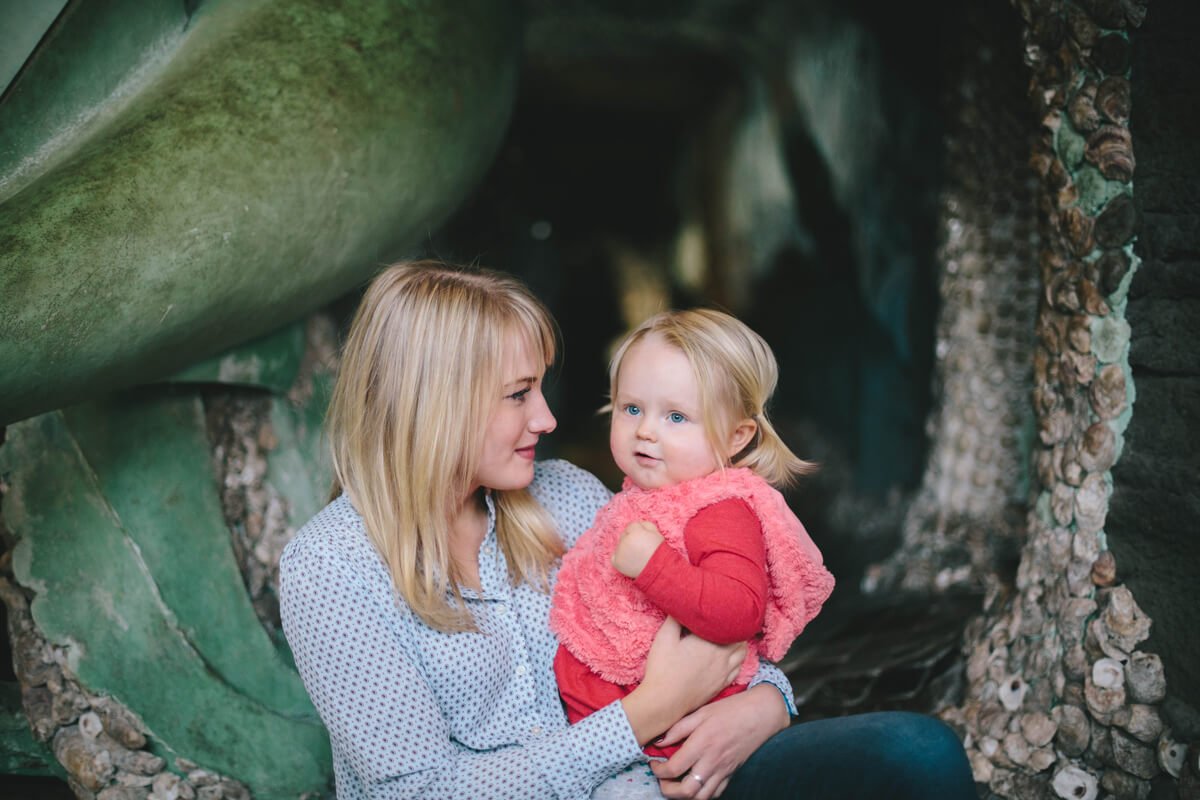 Thank you for reading the Made in the USA Surrogacy blog. If you've reached this blog, you are either a parent looking for a surrogate, or currently looking for help finding a surrogate.
Or you are a potential surrogate mother researching the ins-and-outs of becoming a surrogate. Whatever your reason for reaching our blog, we want you to feel like our blog is a resource for your surrogacy journey.
Keep looking through our posts for information on becoming a surrogate, the surrogacy process, intended parent process, looking or hiring a surrogate or information regarding your infertility. We discuss all things surrogacy on this blog, and we welcome clients whether parents looking for surrogates in the Los Angeles area, San Francisco, surrogates in California.
Also, we accept surrogate prospects from all places in the US, especially California surrogates. Wherever or whatever your situation is, we want to find you the right surrogate as soon as we can!
If you are wanting to be a parent or a woman who thinks that you ultimately will need a surrogate, or you think you should start looking for a surrogate, there's no better time than to start with our agency.
If you're a potential surrogate mother and it would make you extremely happy to give back the gift of life that you enjoy every day with your children – don't hesitate to fill in our contact form.
We have a need for surrogate moms in every state that is surrogacy friendly, especially surrogates in California.