PARENTS: 5 traits you want in your surrogate mother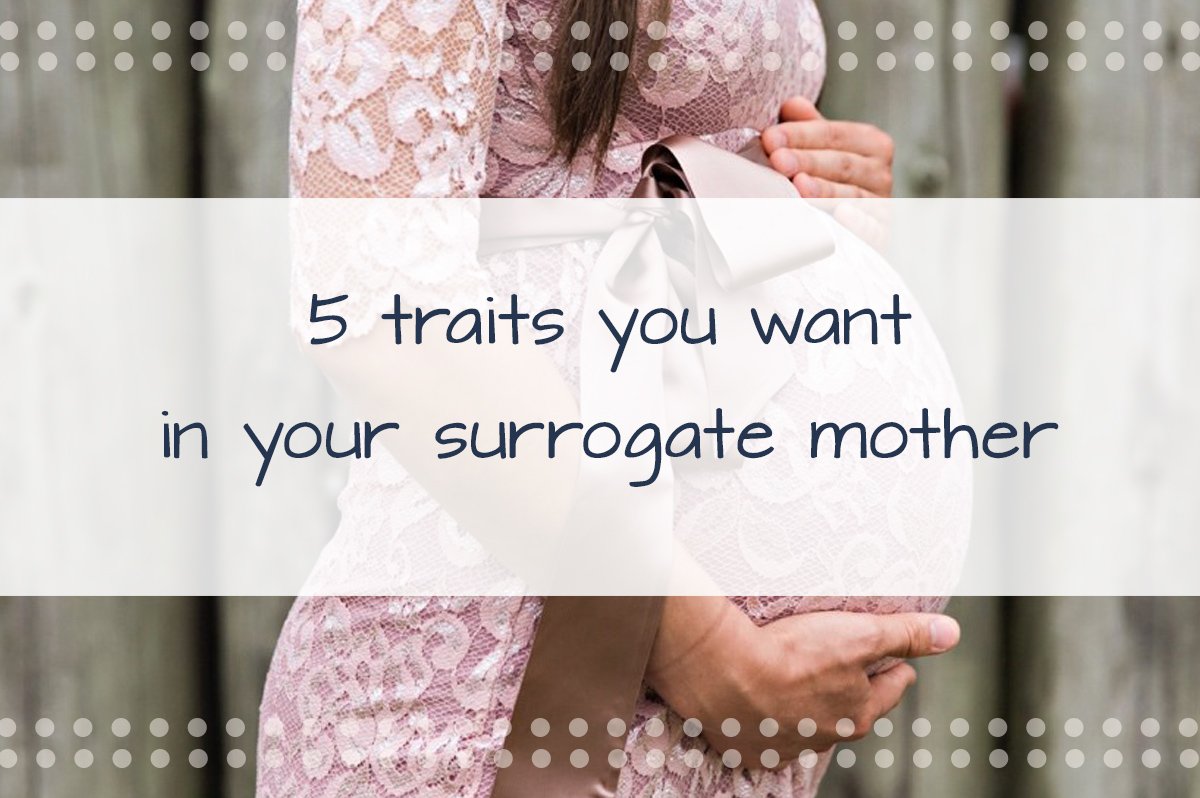 What traits should you look for when looking for a potential surrogate mother?
Hello intended parents looking for a surrogate! Welcome to the blog of surrogacy related topics from Made in the USA Surrogacy.
We are a local California surrogate agency located in northern California. If you are looking for a surrogate in California or currently in the process of finding a surrogate, we have the surrogate mothers for you, as well as all answers to your surrogacy questions or questions about surrogacy.
For this blog we are going to speak about traits that you want in your surrogate mother. Perhaps you have thought of this, or maybe you haven't given it thought at all.
What traits make a great surrogate?
#1 – Great communicator
The process of surrogacy for a parent can be a complicated and long journey. The last thing that any parent who wants a child is to have a surrogate who is not a great communicator.
There will be many instances that you will have questions and you may want to get to know your surrogate mother further than the initial conversation. You may want to follow up with her progress throughout her surrogacy journey to see how the baby is doing. You will want someone who is responsive and cares deeply about keeping in touch with you.
#2 – Healthy Pregnancy History and currently Healthy
Perhaps above all else, you want to make sure that your surrogate agency in California or surrogate agency near you will be able to fully screen your surrogate prospect for her health history and pregnancy history.
How is a surrogate health history different from pregnancy history you ask? What does your surrogate eat every day? Is she a healthy weight and does she maintain her health?
If it's been awhile since her last pregnancy- is she in good health now to provide a home for a baby in her uterus? Your surrogate agency in California should be doing the work and asking the right questions to make sure that your surrogate is medically qualified and has a healthy pregnancy history before they are matched with you.
Ask your surrogate agency whether they fully screen your surrogate's medical history including all of her pregnancies and whether they have a pap screen on file within the last year. These are standards of medical screens that Made in the USA Surrogacy does with each surrogate mother prospect.
Part of having a healthy baby starts with the health of the mother. At Made in the USA Surrogacy, we like to have surrogates that maintain a healthy BMI (about 30 and below), surrogates that do not do drugs (we have them complete a drug screen), and we make sure that they are non-smokers. You do not want a surrogate mother with any nicotine smoking history or exposure to these harmful products.
#3 – Not Money Motivated
We all know that it's helpful and good for a surrogate mother to be properly compensated for her sacrifice of having a baby to complete your family.
When you are looking for a surrogate, or currently in the process of finding a surrogate- we encourage you to make sure that your surrogate is not motivated by money.
At Made in the USA Surrogacy, we have set our surrogate base compensation pay at reasonable levels well below some of the other top surrogate agencies in California (saving parents over $10,000). We believe that healthy compensation for the surrogate mother should not result in excessive compensation.
Most women seeking to be surrogates with our agency who either start with "how much does it pay", or "how can I get the $500 bonus" are not run through the screening process or even started most of the time with our agency. We refer these surrogates to the feeding frenzy of countless other surrogate agencies in California who advertise they will charge parents more (well over our base pay $40,000) because of the demand of California surrogates. Most surrogate mother prospects that inquire first about money are the surrogates that are most motivated by the money.
At Made in the USA Surrogacy, we tend to not go through screening these mothers because being only money motivated can create many issues when pregnant with someone else's child. In some instances, it creates neglect on the part of the surrogate mother, undue stress for all involved, and overall a negative experience if the surrogate mother only is interested in "who pays her the most." We want your surrogate mother to be motivated by committing a selfless act- providing her body to give you a baby that will complete your family!
#4 – Strong Support System
You will want a surrogate mother who has a strong support system.
This is one of the major questions that we ask as a surrogate agency in California. Does this surrogate prospect have the support necessary to go to her numerous appointments, travel for the transfer and medical screening, daycare or someone to watch her children while she goes to doctors appointments and for delivery?
At Made in the USA Surrogacy, we ask your surrogate mother all of the right questions- before they are suggested as a match, we make sure that she has a strong support system and believes that her ability to make it to all of her pre-pregnancy and during pregnancy visits will not be a problem.
#5 – Sound Mind, Psychologically Screened
It's important to note as well that your surrogate mother will be going through a lot emotionally, perhaps juggling her work, her own children, her own personal life on top of carrying a baby for another family. As a hopeful parent who is wishing to start a family or complete your family, you will want your surrogate mother to be of a sound mind, ready to handle the stress that comes along with being a surrogate. Because this is a top priority for Made in the USA Surrogacy, we screen our surrogate prospects to see what drugs they may have been on, if depression has ever been an issue, and we will also have them complete an in-depth psychological review from a licensed professional.
Whether you have started the process of looking for a surrogate, are currently working with a surrogate, or maybe you are not sure about how to start- at Made in the USA Surrogacy, we want you to know we are here for you and ready to help you through the process of surrogacy. If you are ready to find your surrogate- please call us at 916-226-4342 and fill out our parent inquiry form!