Intended Parents: How to Talk to Your Spouse About Trying Surrogacy
Have you and your partner been struggling with having a healthy pregnancy?
Perhaps you received an infertility diagnosis that has left you devastated. That diagnosis doesn't have to be the end of your dreams of having a child of your own. Surrogacy in California can be a solution.
If you've been thinking of trying out surrogacy for yourself, here are a few tips on how to talk to your spouse about it.
#1 – Empathize with Them
As your partner, they're likely feeling dejected and depressed about the infertility diagnosis as well. If the reason stems from them, then they may feel like a failure or even like less of a human being. When approaching the topic of surrogacy, it's important to make them feel like they're not the problem.
The best way to do that is to establish empathy with them. You're both suffering. Continue to use words like 'us,' and 'we.' This establishes that you are both on the same team. Empathy requires you to experience the same kind of pain that they're suffering from. Since you already are, you can invoke that sense of empathy by reminding them that you're both on the same side.
When they feel like they're on your side, they'll be more open to pursuing the process of surrogacy with you. They won't feel like an outsider or like they're being pushed out of the pregnancy.
#2 – Express Desire to Have Children
Perhaps your spouse doesn't fully understand how badly you want to have a child.
It may have been a conversation that you have had. Yet when the diagnosis was revealed or when you realized that the two of you couldn't have a healthy pregnancy together, the idea of having a child may have been swept under the rug.
Instead of allowing them to think that it's impossible to have a child, you should reinforce your desire and commitment to having a child. It's possible with a surrogate agency in California. Women who are becoming a surrogate and joining surrogacy agencies such as Made in the USA Surrogacy located in the Sacramento area want to help intended parents like you.
Talk about your desire to have a child or children with your spouse. Remind them of all the goals and dreams that you have made together with your future family. If you can inspire them with your passion, then you can convince them to give surrogacy a try.
#3 – Educate
Some spouses may be wary of the process of surrogacy because they don't understand it.
They may have a false stereotype or misconception of what it's all about. This is a great time for you to perform research and look into a surrogate agency in California and what it's all about.
Reputable and experienced agencies will have resources informing you of what you can expect. They'll detail the process, so you know what you're getting into. They're also able to be reached, so they can answer any specific questions that you have. We have coached many intended parents on the process of surrogacy, finding a surrogate that is both budget-friendly but also able to get the job done, and helped them find a fertility clinic.
For many parents, finding a fertility doctor and fertility specialist near them is the fastest way to get down to the nuts and bolts of what is affecting their fertility. We encourage intended parents to meet with their fertility doctor, develop a plan to win, and process embryos that can be healthily transferred to a willing and able surrogate mother.
In a nutshell, becoming a surrogate is a lengthy process. This is to ensure that the women who are part of a surrogate agency are capable of having a healthy pregnancy for intended parents. The conception is done through IVF or in-vitro fertilization. It involves the removal of a sample of sperm and egg cells. Fertilized outside of the body, the resulting embryo is then placed inside of the surrogate.
From there, the surrogate will carry the baby until its birth. Intended parents are able to dictate a few circumstances to ensure that the baby is born in a healthy and protective way. They're also able to list out criteria for their choice of a surrogate to ensure that they're matched with one that best fits their needs.
By becoming educated, you can also inform your spouse.
This allows you to put any worries or anxieties that they have to rest. If they have a misunderstanding of the process, then you can correct them. As they become educated, they'll also become more comfortable with the idea of using a surrogate.
#4 – Find Others
In order to make a decision, it's sometimes a good policy to rely on the experiences of others.
Perhaps you know someone who has used a surrogate before. Or perhaps you know someone who is becoming a surrogate, themselves. It's a good idea to have your spouse listen to those parents.
They can discuss what the process is like. They may even be able to give you tips on how to stay connected to the baby while it's growing. Or, if you're worried about connecting to the surrogate, tips on how to establish a good relationship with them.
If your spouse is nervous about finding a surrogate, then hearing about the experiences of others may help them to decide in your favor. Some parents may be embarrassed about admitting to their struggles with fertility. However, by being open and vulnerable with people, it also allows them to be open and vulnerable with you. This leads to a deep and revealing conversation that could open the eyes of your spouse.
Finding others who have used a surrogate can be easier than you think. Perhaps you already know someone. If you don't, then you might be able to find support groups through the surrogate agency. Parents need support just as much as the actual surrogates do.
As a result, many of them have formed online support groups for one another.
You may even be able to find a group that meets in real life. For just getting into the idea of using surrogacy, then joining a support group is a great idea. It can make your spouse feel comfortable with the process and feel supported as well.
#5 – Attend Therapy
Sometimes you may not feel confident in discussing the need for utilizing a surrogate to have your baby with your spouse.
In this instance, you might want to try therapy instead. A therapist can help you effectively communicate your desires to your spouse in a safe environment.
Communication can be difficult.
This is especially true when you have to be vulnerable. Using a therapist can provide the right kind of environment, support, and advice to effectively communicate with your spouse and explain your fears and even anger about your infertility.
#6 – Stay Calm and Patient
One last tip on how to talk to your spouse about using a surrogate is to stay calm and patient during the conversation.
Your spouse may immediately turn down the idea. Don't become angry. They may need time to process the idea. Instead, let the conversation drop for a time, and then revisit it again when you're both calmer. Most spouses will be supportive of the idea when they understand how helpful our surrogacy agency located in Sacramento can help.
We are able to provide surrogates with a healthy pregnancy history, and who will gladly help you complete your family!
Join an Agency Today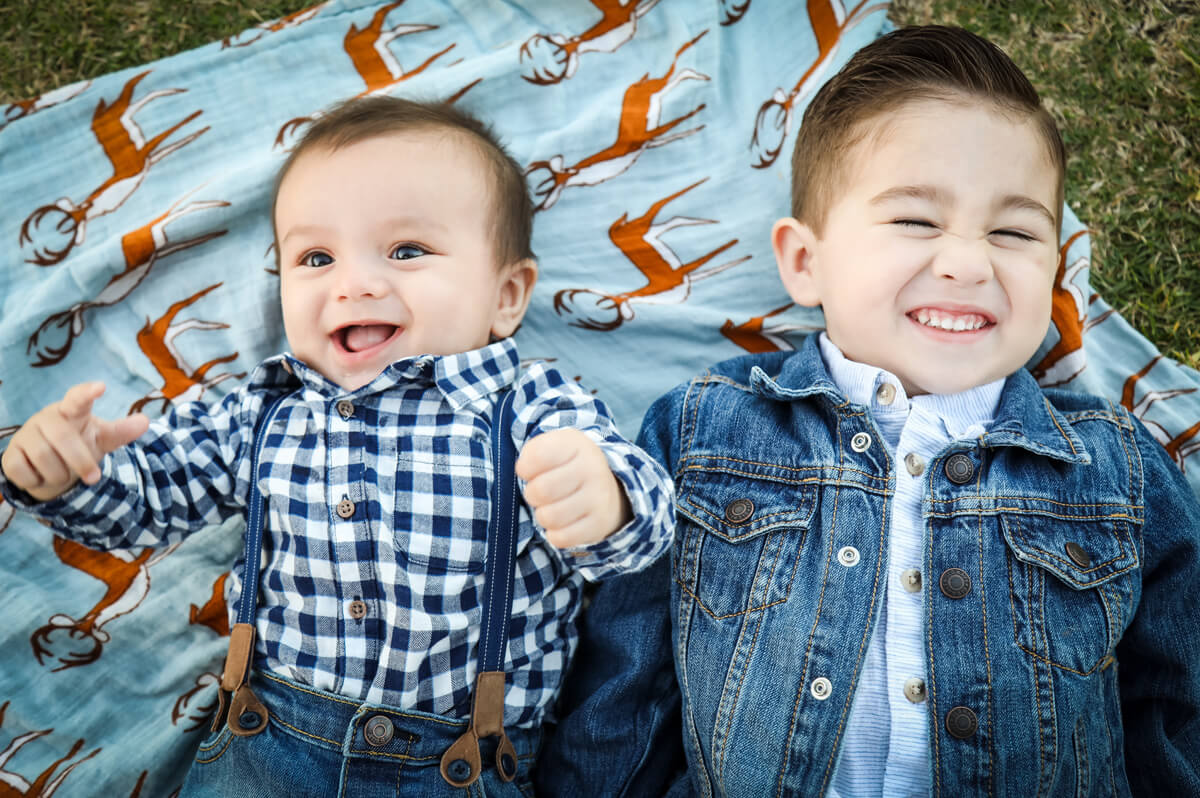 After you have successfully convinced your spouse to try a surrogate, you'll need to join an agency. Our agency is devoted to making the process stress-free and as easy as possible for you. Contact us today to learn more and to get started with the journey.