Become a Surrogate in Boca Raton
Boutique Surrogacy Agency Based in the US
We connect surrogates with intended parents in Tampa, Ft. Lauderdale, Orlando, Sarasota, Miami, Boca Raton, Jupiter and beyond
Become a Surrogate in Boca Raton
How To Become a Surrogate in Boca Raton, Florida
While many other Floridian cities eventually prospered due to citrus or other agricultural exports, Boca Raton can thank its prosperity to the vision of the architect, Addison Mizner. Initially, Boca Raton was void of life after the Spanish gave parts of Florida to Britain. Even after the United States took control of the state, the area wouldn't start to develop until the 1920s.
Before then, it was a humble farming town with only 100 residents. Once Addison Mizner arrived, however, he saw an opportunity for the area. He wanted to make it America's greatest resort city. His goal was to build a beautiful city from the very start. Many affluent individuals of the time invested in the production of the city.
World War II would further help the city develop. As would the production of certain headquarters like Office Depot, IBM, and Cancer Treatments of America. With its Spanish Colonial Revival architecture, the city remains one of Florida's most beautiful. An estimated population of 99,244 people lives there.
If you reside in Boca Raton FL and you want to do your part in changing the world, then you might want to consider becoming a surrogate. Florida is a surrogate-friendly state. They legalized both traditional and gestational surrogacy. Here's what you need to know about how to become a surrogate in Boca Raton FL.
What are Gestational Surrogates?
In order to get started with surrogacy, you first need to join a surrogate agency. Most agencies only support gestational surrogacy. This is different from traditional in which the surrogate offers up her own eggs for fertilization. Gestation involves IVF and an embryo transfer instead.
Either the intended parents provide both the egg and sperm cells or they seek an outside source to donate those cells for them. IVF involves the process of harvesting egg and sperm cells from the intended parents. A fertility clinic is responsible for this procedure. They also help supply the intended parents and the surrogate with fertility medications prior to the procedure.
With the egg and sperm cells gathered, they're then placed inside of a petri dish. Without any reproductive barriers, the two cells should be able to unite and form an embryo.
The surrogate, on the other hand, will be involved with the embryo transfer. The clinic will also give her medications to help boost her body's chance of recognizing the embryo as its own. After the embryo is successfully transferred, it will start to divide and grow into a healthy pregnancy.
Time and Energy Commitments
Before you can become a surrogate in Boca Raton FL, you need to be aware of the time and energy commitments that you need to be willing to make. Time, especially, is going to be vital. Most surrogate journeys take anywhere from a year to two years. There are a few ways that the process of surrogacy can become delayed.
One of those is in matching. It can take a surrogate agency a few months to find the perfect intended parents for a surrogate. Part of the job is to help ensure that the relationship between the two is fruitful and friendly. Most matches can occur within a month or two, but it may take up to around three or four months for surrogates with specific criteria on those they work with.
Another reason for a delay is in acquiring your medical records. One of the surrogate qualifications that you need to satisfy to become a surrogate with a surrogacy agency in Florida is that you've had a prior healthy pregnancy and birth without complications. To prove that this was the case, you need your hospital to send you medical records.
Unfortunately, it can sometimes take a hospital several months to put them all together and send them to you. If you're thinking about becoming a surrogate in Boca Raton FL, then it's a good idea to get those medical records together as soon as possible.
As for energy costs, you'll have all of the drains of pregnancy to look forward to. As a mother, you know how pregnancy can affect you. Add to this a need to travel. You may need to travel for several days in order to reach an appointment or doctor's visit. While the expense is typically covered by the intended parents, you need to be sure you have the energy available for journeying.
Surrogate Compensation in Boca Raton FL
Surrogacy in Florida is worth it. You can help intended parents who are struggling to have a baby of their own. Giving them the chance to live out their dreams of parenthood is a gift that few can offer. Besides helping their dreams turn into reality, you can also earn surrogate compensation. Each agency varies in the amount that they offer their surrogates.
With our surrogacy agency in Florida, you can expect to make around $40,000 to $50,000. We also offer a few benefits and extra ways to earn even more compensation. This amount is typically broken up into monthly installments of $4,250. Here's a general breakdown of some of the income that you can earn:
Base compensation: $40,000
Twins/multiples: $5,000
Monthly allowance: $250
Experienced Surrogate bonus: $5,000
Maternity Clothes: $1,000
Housekeeping: $2,000
As a part of your surrogate compensation, the intended parents will pay your spouse money if they have to miss for up to 10 days' worth of their missed income. You can see more information about our compensation on our website.
Surrogacy Qualifications
Before you can become a surrogate in Boca Raton FL, you need to be able to pass the surrogacy qualifications that our agency has. These qualifications help ensure that you can give the best possible chance of a healthy pregnancy. Here are some of the qualifications that we expect you to meet.
You must be a US Citizen, legal immigrant, or a permanent resident.
You must have a BMI between 19 and 30. Obesity and being overweight can have a negative impact on pregnancy.
You must be between the ages of 21 and 38. This is when you're at your healthiest and most fertile.
You must not smoke.
You must not drink excessively.
You must not take drugs.
You must be financially secure without receiving financial aid or housing from the government.
You must have had a prior pregnancy that was successful and birth without complications.
You must pass a physical and psychological screening.
Steps to Become a Surrogate in Boca Raton, FL
Surrogacy in Florida begins by joining a surrogacy agency. To become one of our surrogates, you first need to fill out our online intake form. This will ensure that you meet all of the qualifications that we have for our surrogates.
Once this form clears, you'll be given the official surrogate application form and an agency coordinator. The coordinator will help you with future fertility clinic appointments, doctor appointments, and other deadlines.
Along with the application, you'll also need to submit photos of yourself and your family.
You'll also need your medical records ready to send to us. These records should go over your previous pregnancy and birth.
Your OBGYN will also need to be contacted. We need to receive a clearance letter from them.
Finally, you need to have a PAP smear performed within a year of applying with us.
Why You Should Join an Agency
Instead of going independent, you should experience the process of surrogacy with an agency. Being a surrogate on your own isn't easy.
Without an agency, you may also have difficulty in finding a surrogate attorney or surrogate health insurance. Both of these are vital to ensuring that you are protected. A surrogacy agency in Florida will help you make those connections.
It's vital that you receive the treatment that you deserve. An agency has your back and can provide the resources you need to have a successful surrogate journey.
Join Us Today
If you're ready to become a surrogate in Boca Raton FL, then give our agency a call. Our team is ready to welcome you and help you get started with your next great surrogate adventure.
CONTACT US
If you have any questions, please give us a call anytime. Phone: (916) 226-4342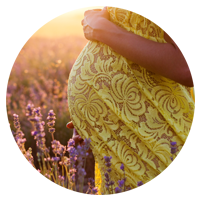 California Surrogacy