Surrogacy Agency Danville
Boutique Surrogacy Agency Based in Northern California
We connect surrogates with intended parents in Roseville, Sacramento, the San Francisco Bay Area, Los Angeles area and beyond
Surrogacy Agency Serving the Danville Area
Ready to begin your surrogacy journey? Whether you are an intended parent or surrogate residing in Danville, California, Made in the USA Surrogacy makes the entire surrogacy process easier and worry-free. Our agency is committed to successfully matching intended parents with the right surrogate who fits their specific needs and preferences.
Begin your surrogacy journey by learning more about the laws and requirements of surrogacy in Danville.
Surrogacy Friendly Laws
California is one of the most surrogacy-friendly states in the United States. This is because state laws favor surrogacy. Let's take a look at some common laws governing surrogacy in California:
Separate Legal Representation
A surrogate and intended parents must each be represented by separate surrogate attorneys.
Prior to performing any medical procedures, there must be a legally-binding contract in place. The contract will spell out the terms of the surrogacy including surrogate compensation; rights and obligations of both parties; type of surrogacy (i.e. traditional or gestational surrogacy); and birth plans.
Traditional and Gestational Surrogacy
Traditional surrogacy involves fertilizing the egg of the surrogate mother using the sperm of the intended father, making the surrogate the biological mother of the baby. Gestational surrogacy, on the other hand, involves the process of in vitro fertilization to create an embryo produced using the sperm and egg of the intended parents. Both types of surrogacy are legal in California, though gestational surrogacy is most popular.
Establishing Parental Rights
In California, the parental rights can be established prior to the birth of the baby using a pre-birth order. This eliminates the need of undergoing adoption proceedings to transfer the parental right to the intended parents.
Surrogate Qualifications
For women residing in Danville interested in becoming surrogate mothers, Made in the USA Surrogacy requires that you meet certain minimum requirements before applying to our agency. These requirements are in place to ensure that surrogate candidates in good physical, mental, and emotional health – prepared to handle the ups and downs of surrogacy.
Some minimum requirements you must meet are:
You must be a citizen, permanent resident, legal resident or legal immigrant of the United States. For legal immigrants and legal residents, you must provide documentation that is valid for at least two years.
You must be between the ages of 23 and 38 years old.
You must have a Body Mass Index (BMI) 30 or below.
You must have had at least one pregnancy completed to full term without complications.
You must have had no more than one C-section.
All surrogates must live in a surrogacy-friendly state. Unfortunately, we do not accept surrogates living in New York, Louisiana, Nebraska, and Michigan.
You should have no history of clinical mental illness and should not be currently taking any medications related to anxiety or depression as these types of medications could potentially pose a risk to the pregnancy and postpartum recovery.
You must be a non-smoker and not be exposed to second-hand smoke (this includes vaping and medical marijuana).
You should have no prior felonies, and you must pass our state and federal background checks.
You should be financially secure and financially independent of government aid including public housing, welfare, and cash assistance.
If you meet these requirements, please fill out our surrogate intake form.
Surrogate Compensation
Being a surrogate mother is a profoundly rewarding experience in itself. There are few things more fulfilling than helping to give birth to a child for an individual or couple who are struggling with fertility. For the time (the surrogacy process takes about a year and a half to complete- sometimes up to 2 years) and effort expended by surrogates during the surrogacy process, surrogates are compensated. This type of surrogacy is referred to as commercial surrogacy, and it is legal in California.
So what can a surrogate expect in terms of compensation? Surrogate compensation includes a base compensation in addition to compensation for medical and surrogacy-related expenses incurred during surrogacy.
With commercial surrogacy, a surrogate receives a base compensation for her time and efforts. The amount of base compensation a surrogate receives depends on a range of factors; for example whether or not the surrogate is a first-time surrogate or one who is experienced and has undergone the surrogacy experience before. At Made in the USA Surrogacy, we offer a competitive compensation package – first-time surrogates can expect a base compensation of $40,000 while experience surrogates receive $45,000. Other factors that may influence a surrogate's base compensation include single versus multiple pregnancies.
Benefits Package
In addition to receiving a base compensation, surrogates receive a benefits package which includes:
Monthly Expense Allowance
Surrogates are given a monthly allowance for miscellaneous expenses to ensure that the surrogacy process is as comfortable and smooth as possible for them. These surrogacy-related expenses include prenatal vitamins and non-prescription medications; childcare during medical appointments; pregnancy tests; phone calls and gas for driving to medical and surrogacy-related appointments.
Maternity Clothing Allowance
Surrogates are also compensated for maternity clothes a few months into the pregnancy as their bellies become bigger. This compensation is usually given beginning at the start of the second trimester. For multiple pregnancies, the maternity clothing allowance is higher than that for a single pregnancy.
Compensation for Lost Wages
For working moms who become surrogates- compensation for lost wages is given for any time off of work as a result of the pregnancy.
Compensation for Invasive Procedures
Surrogates are compensated for the discomfort associated with invasive procedures such as Cerclage; D&C (Dilation and Curettage); Amniocentesis (a prenatal test for diagnosing fetal infections, chromosomal abnormalities, and sex determination); Hysterosalpingogram (HSG) and Chorionic Villus Sampling (CVS).
Surrogates are compensated for the embryo transfer procedure and lost wages as a result of the days taken off to recuperate after the procedure is done. This payment is made after the embryo transfer.
If a doctor orders a cesarean section, the surrogate is given additional compensation. This compensation is usually given to cover the expenses incurred after the procedure as the surrogate recovers.
Keep in mind that surrogate compensation will vary from one case to the next. It is important to work with an attorney when working out the details of the surrogate compensation before beginning the surrogacy process. Your surrogacy agreement will include a comprehensive breakdown of surrogacy compensation so that both intended parents and surrogates are on the same page when it comes to how all surrogacy expenses will be covered.
The Matching Process
At Made in the USA Surrogacy, we strive to match intended parents with compatible surrogates. We believe that surrogacy is truly a collaborative process, and a critical step in the surrogacy journey for intended parents is finding a reliable, compatible surrogate. Selecting a surrogate is a decision that requires careful consideration as this is the person you are entrusting with carrying and giving birth to your baby.
Before we accept any surrogate candidate, we review the medical history of each candidate to confirm that she has successfully completed a pregnancy to full term. Drug testing for illicit drug use is performed as well. We also conduct criminal and financial background checks on surrogates and their live-in spouses and/or any adults over the age of 18 who live at their home. Additionally, we perform a home visit and inspection to ensure that all our surrogates live in a safe and healthy environment conducive to a successful pregnancy.
The Matching Process: What to Expect as an Intended Parent
To get started on your search for a surrogate, first fill out our inquiry form. This provides us with preliminary information about yourself such as your reasons for choosing to undergo surrogacy and whether or not you are currently working with a fertility clinic or would need us to recommend a clinic to you.
We will review the inquiry form and schedule a meeting with you to discuss in greater detail your needs and expectations for your surrogacy journey. One of our coordinators will discuss your preferences including your budget for the entire surrogacy process, and how much contact you want with a surrogate among other issues. We want to make sure that all intended parents are aware of what to expect during their surrogacy journey, and we want to be as transparent as possible. Our coordinator will inform you about the process, about our agency and will address all the concerns you may have about surrogacy.
Sign an Agency Retainer Agreement
Once you have determined that Made in the USA Surrogacy is the right fit for finding a surrogate, you will sign an agency retainer agreement. The agency retainer agreement will spell out the services we will offer throughout the surrogacy journey. It will also lay out the expectations and obligations for intended parents in relation to our surrogate agency.
Complete a Psychological Evaluation
As rewarding as surrogacy is, it can be an emotionally and mentally demanding process with its ups and downs. At Made in the USA Surrogacy, all intended parents undergo a psychological evaluation to determine whether or not they are emotionally and mentally fit to embark on the surrogacy journey as well as prepare their expectations and manage fears. This evaluation is also performed to have a deeper understanding of the intended parents – their infertility histories, their reasons for choosing surrogacy and their expectations about the process.
Based on all of the information provided, our team will be able to select surrogates from among our profiles of extensively screened surrogates who fit your surrogacy plan. We make sure the selected surrogate prospects will align with your values, and meet your specific needs, preferences, and expectations. You will then review each candidate to find the right match for your surrogacy journey, and our team will guide you along the way to ensure that you find the best match for your surrogacy.
Once you have selected a potential surrogate, we will schedule a meeting between you and the surrogate. A Made in the USA Surrogacy coordinator will be present at this meeting. The purpose of this meeting is to allow both parties to get to know each other better, ask questions and address any issues or concerns. It is important that both you and your surrogate are on the same page on all aspects of the surrogacy process.
Signing the Legal Surrogacy Agreement
Once the surrogate passes her medical and psychological screenings, the next stage is to establish a legally binding agreement between the two parties. In accordance with California law, intended parents and surrogates must have separate legal representation. The agreement will define the rights and obligations of both the intended parents and the surrogates. It will also address a range of issues including a birth plan, how to handle what-if scenarios that may pop up during the surrogacy journey and surrogate compensation. After you and the surrogate sign the legal agreement, the surrogate can proceed to the next stage: medical and psychological evaluation and embryo transfer.
Throughout the entire matching process, we will work closely with you, answering any questions and addressing any concerns you may have. Our goal is to make the process of surrogate selection as seamless as possible. We have years of experience successfully matching intended parents and surrogates and will work closely with you to find the best surrogate who fits your surrogacy plan.
CONTACT US
If you have any questions, please give us a call anytime. Phone: (916) 226-4342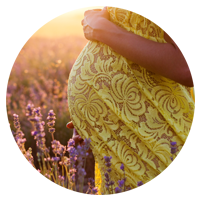 California Surrogacy