Become a Surrogate in Huntington Beach
Boutique Surrogacy Agency Based in Northern California
We connect surrogates with intended parents in Roseville, Sacramento, the San Francisco Bay Area, Los Angeles area and beyond
Become a Surrogate in Huntington Beach, California
City of Huntington Beach, CA
If Huntington Beach is known for anything, it's for the beautiful 9.5 miles of sandy beaches along its coast. Beach culture flourishes in this sunny city, and surfing is some of the best in the world. Nicknamed 'Surf City,' Huntington receives is year-round waves from Santa Catalina Island.
The ocean swells and rocks the waves around the island and towards Huntington Beach. This allows surfers to have excellent surfing for the entire year.
However, before it became known as Surf City, the area belonged to the Tongva people. Eventually, the land was given to a Spanish settler for his military service. Yet he would lose this land and sell some of it as well to the American settlers that were arriving in California.
Since then, the city has gone through many different names. It was known as Shell Beach, Smeltzer, Gospel Swamp, Fairview, Pacific City, and then finally Huntington Beach. The latter was eventually chosen due to Henry E. Huntington's influence in turning the city into a tourist town.
Before it opened its doors to tourists, however, Huntington was an oil and agricultural town. A few lucky homeowners bought land only to discover that there was oil beneath it. While most of the oil has been depleted by this point, the rest of Huntington turned to agriculture.
One unique aspect of Huntington Beach is its close connection with nature. They prohibit building on the beach entirely unless voted on by the people. This has allowed everyone to enjoy the natural view of the ocean without obstructions.
Huntington Beach has an estimated population of 200,641 people.
With a laid-back attitude, Huntington Beach is a great place for women who want to become a surrogate. If surrogacy in California is something that sounds interesting to you, then read on to find out more about it.
Commitments
Before you become a surrogate in Huntington Beach, CA, you should first know the kind of commitments that you'll have to make to the process of surrogacy. The biggest is your time and energy. Most surrogate jobs take anywhere from a year to two years to complete. While you will be compensated during this time, that's still a long time for some people.
You can break down the time into a few different phases. The first is joining a surrogate agency. There are a few steps that you have to complete before you can join one. The biggest delay is waiting for your medical records to be processed. A staple for many surrogate agencies is proof that you have had a successful birth in the past.
That proof is provided by medical records that go into your hospital visits during your pregnancy and birth. It can take hospitals sometimes months to deliver those records to your surrogacy agency in Californiua.
The second phase is being matched with intended parents. After you have joined a surrogate agency in California, they'll start working on matching you with intended parents. For many different reasons, this process can take some time. There may be a shortage of intended parents, or they may be looking for a specific kind of surrogate. This process can take anywhere from a month to three months.
The third and last phase where delays can occur is with fertility treatments. After you have been matched with intended parents, you're going to need fertility treatments for the embryo transfer. This is a delicate part of the process of surrogacy. The intended parents will also need to take fertility treatments, and your part can't come into play until their part is over.
They'll be receiving treatments for IVF. IVF is the process in which a sample of their egg and sperm cells are removed and placed in a petri dish for fertilization. If that fertilization isn't successful, then it's another round of treatments. This can go on and on until the fertilization finally occurs.
Then your part comes into play. You'll undergo embryo transfer to take the embryo into your body. If your own treatments weren't successful, then the process will have to start over again. Sometimes, this process may only take a month or two. However, if there are difficulties, then it could take several months.
Add this to the healthy pregnancy period of nine months, and you have yourself devoted to the job for at least a year and a half.
The other commitment that you'll need to make is one of energy. While the pregnancy itself should be relatively easily–especially since you've been pregnant before–you're still going to need to see the doctor plenty of times. You'll also need to visit the intended parents, so they can be a part of the pregnancy.
This requires a bit more energy than your own pregnancy likely required.
If those commitments seem too daunting, then you might not want to become a surrogate. For those who are up to the task and want to be part of a miracle, then you may be an excellent candidate.
Surrogacy Qualifications
Besides being prepared for both the time and energy commitments that are expected of you, a surrogacy agency in California also needs you to meet with their surrogacy qualifications. At our agency, Made in the USA Surrogacy, we require the following for our prospective surrogates.
You must be a legal resident of the United States or a legal immigrant.
To show that you are capable of having a healthy pregnancy, you must have had a successful birth before. We will require medical records as proof of this.
You must be financially secure.
Our surrogates should be between the ages of 23 and 38. Their BMI should be between 19 and 30.
We do not accept smokers, alcoholics, or drug addicts.
Finally, our surrogates must have a physical and mental evaluation performed.
Compensation
If you're looking for a way to bring in extra income at Huntington Beach, then becoming a surrogate could be a great choice. Not only does it allow you to keep your current job, but it's basically like being paid to do nothing more than ensure you have a healthy pregnancy.
Our surrogacy agency in California offers a competitive rate of around $50,000. We also offer opportunities to make extra income. A general view of how our surrogates are paid is as follows:
Base compensation: $40,000
Twins/multiples: $5,000
Monthly allowance: $250
Experienced Surrogate bonus: $5,000
Maternity Clothes: $1,000
Housekeeping: $2,000
We also offer to pay for spouses who must miss work. This payment is available for up to 10 days' worth of work pay.
Additional information can be found on our website.
How to Become a Surrogate In Huntington Beach
If you're interested in working with us and being part of an incredible journey, then you can begin by filling out our online intake form. This form essentially tells us if you're qualified to be a surrogate with us.
Once that has been processed, you'll be given the official surrogate application form. If you have any questions filling out this form, we have an agency coordinator who can help you. At Made in the USA Surrogacy, we want to make the process as simple as possible.
We understand that surrogacy in California can be stressful. Confusing laws and regulations can make it even more difficult and stressful. That's why our agency prides itself on making the process as simple and easy as possible.
After you have filled out the application, you'll need to send us photos of yourself and your family. You'll also need to start calling the hospital to have your medical records copied and sent over to us.
You'll also need to contact your OBGYN for a clearance letter about you becoming a surrogate.
Finally, you need to have a PAP smear taken within a year of applying with us.
Additional Benefits
There are a few benefits that you can enjoy as a surrogate. For one, you get to experience the joys of pregnancy without the stress of actually adding another child to your family. A lot of women love being pregnant. This allows you to go through it all again.
When you become a surrogate, you're also helping another couple experience something they'd never be able to do otherwise. You're a miracle worker. As a mother, yourself, you're able to understand the joy that having a child can give to you. Thanks to your commitments and efforts, you're allowing another family to have the same kind of joy and wonder.
CONTACT US
If you have any questions, please give us a call anytime. Phone: (916) 226-4342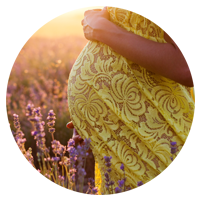 California Surrogacy