Become a Surrogate in West Sacramento
Boutique Surrogacy Agency Based in Northern California
We connect surrogates with intended parents in Roseville, Sacramento, the San Francisco Bay Area, Los Angeles area and beyond
Become a Surrogate in West Sacramento, California
City of West Sacramento, CA
Fittingly, the locals who consider West Sacramento to be their home refer to it as "West Sac" due to its western location of the big city of Sacramento. Yet the only thing that divides West Sac from the rest of Sacramento is the Sacramento River. The 2010 census depicted the population resting at around 48,744 people. This was a substantial increase from the previous census which depicted 31,615 people. Population has only increased as well the popularity of the city due to it's proximity to local attractions such as the recently built Golden One center in Sacramento, CA, and Raley's Field, home of the Giants AAA baseball team- the Rivercats.
Although it began as a Gold Rush center, West Sacramento, California rapidly starting diversifying its economy. Today, it's one of the area's top four employment centers. In particular, the largest industries in West Sacramento are the agriculture, transportation, and government sectors.
The area is also home to numerous schools and the Sacramento City College. Because of its growing population and expanding economy, many people have flocked to West Sacramento to make their home there. If you were one of those people and you're still looking for an incredible investment both financially and emotionally, then you might want to consider surrogacy.
How to Become a Surrogate in West Sacramento, California
Why surrogacy? California is a surrogate-friendly state. That means they recognize the value and rights of women who want to help couples struggling with fertility to have a child of their own. Too often, couples are unable to achieve the dream that many others take for granted. A surrogate mother can offer them that chance at parenthood and be financially compensated for her endeavor.
At Made in the USA Surrogacy, we're a surrogacy agency in California that is devoted to matching surrogate mothers with intended parents. Like any other surrogate agency, we have surrogacy qualifications and steps that you need to complete before you can become a surrogate with us. To learn more about what it means to be a surrogate and the kind of compensation you can receive, read on.
Expectations
For those wanting to become a surrogate in West Sacramento, California, you likely may wonder what it's all about. Being a surrogate means that you carry an embryo that's made through IVF and implanted through embryo transfer. The embryo typically comes from the intended parents. Though they might need to rely on another egg donor or sperm donor if one of them is incapable of producing those cells.
The fertilization occurs outside of the body in a petri dish–a staple of the IVF process. Once the embryo has been created and is old enough for embryo transfer, it's placed within your uterus. If the fertility treatments that you received prior to the transfer work, the embryo should be accepted by your body, and it can start to grow and develop.
From there, you'll carry the baby until it's time for the birth. Clearly, this can be a lengthy process. It's why we ask our surrogates to be absolutely sure that they want to become a surrogate. It isn't a way to rapidly receive money. It takes time. Emphasis should be placed on providing a nurturing environment for the baby to grow safely in. Our priority is always a healthy pregnancy and a healthy surrogate.
How much time should you expect to devote to being a surrogate? It can take anywhere from three to six months to be matched with an intended couple. Then a month or two for the fertility treatments to take place. Add in nine months for the actual pregnancy. Then add in a few months after the birth for your body to recover. You're looking at anywhere from a year to two years for a single surrogate experience.
Besides time, your energy is another aspect to consider. You're going to be attending a lot of appointments, a lot of visits from the intended parents, and if you work, you're going to need to work on top of it. Since we ask that our surrogates have had at least one successful birth prior to becoming a surrogate with us, you likely have Mom's duties on top of everything else.
However, despite that, if you feel that you are prepared for the rewarding challenge of being a surrogate in West Sacramento, California, then you're ready to discover the financial compensation that you can receive through helping another couple have a baby.
Compensation
Because the process of surrogacy is quite a lengthy and sometimes difficult one, you can expect to have a decent amount of compensation per surrogate experience. Overall, you can expect to receive around $50,000. Monthly installments of this amount typically reside around $4,250. This number is broken up into different categories. Intended parents are expected to purchase and support certain items and things for their surrogate to ensure that their time carrying their baby is as easy as possible.
As such, you can expect the breakdown of that amount to fall under some of the following categories.
Base compensation: $40,000
Twins/multiples: $5,000
Monthly allowance: $250
Experienced Surrogate bonus: $5,000
Maternity Clothes: $1,000
Housekeeping: $2,000
It's also possible for you to earn more. The more experienced of a surrogate you are, the more money you can earn.
Besides financial compensation, those who choose to become a surrogate find the overall experience an incredibly enriching one. Surrogates who are part of a surrogacy agency in California experience great satisfaction in helping a couple who are struggling with fertility. They've given them something that they could never have had on their own. Their family can grow and flourish. You've allowed them to make new and lasting memories together.
Surrogacy Qualifications
Before you can become a surrogate in West Sacramento, you need to meet a few standard qualifications. These are qualifications that almost every surrogate agency asks of their prospective surrogates. Here is a list of ours.
We ask that you are a legal resident or legal immigrant of the United States. This is to help ensure that surrogacy in California, and all of its legal rights, can apply to you.
In an effort to promote a healthy pregnancy, we also ask that our mothers are between the ages of 23 and 38 with a BMI of 19-30. We need you to be a non-smoker and to be free of any substance abuse addictions or usages.
We also ask that you are financially secure without receiving aid from the government in any form.
As mentioned before, we also ask that you have had at least one successful birth. You'll need medical documentation to prove this.
Finally, you'll need to be physically and mentally evaluated to ensure that you are prepared for the physical and emotional stress that being pregnant, and a surrogate, can sometimes perform.
The Process of Surrogacy in West Sacramento
After you complete our online intake form to prove that you meet all of these qualifications, you can move onto the next few steps of officially becoming a surrogate. An agency coordinator will touch base with you and help you complete our official surrogate application form.
You'll also need to acquire different kinds of paperwork for us. The easiest is a photo of your family. The hardest is going to be your medical records and documentation of your successful birth. Hospitals can sometimes take a significant amount of time in putting those records together and sending them to you. It's always a good idea to get started on this step as soon as possible.
To ensure that you can provide a healthy pregnancy, we also ask that you receive a PAP smear within a year of submitting your application. Finally, your OBGYN will need to send us a clearance letter, and being that you are local to our surrogate agency office in Roseville, CA, you will most likely be eligible to have a home visit done in person.
Once all of these steps have been completed, you are officially a surrogate with our agency. We'll start working on matching you with a couple. Once that match has been made, you'll sit down with them and a surrogate attorney that we can help you find. This is called the Surrogate Agreement. It's basically a meeting that goes over the details of the birth plan and other factors of the experience. In this way, everyone knows what each other's boundaries are and what is and isn't acceptable.
After that, you'll be caught up in the whirlwind of the physical part of being a surrogate. Fertility treatments, pregnancy, and then the birth will fly by in no time. You will be able to experience the most rewarding part of the entire journey–watching the intended parents hold their baby for the first time. Get started with us today!
CONTACT US
If you have any questions, please give us a call anytime. Phone: (916) 226-4342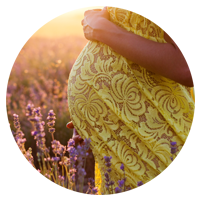 California Surrogacy