Become a Surrogate in Walnut Creek
Boutique Surrogacy Agency Based in Northern California
We connect surrogates with intended parents in Roseville, Sacramento, the San Francisco Bay Area, Los Angeles area and beyond
Become a Surrogate in Walnut Creek, California
City of Walnut Creek, CA
Close to both San Francisco and Sacramento, Walnut Creek's origins began with the allocation of four Mexican land grants. Over time, the four areas merged and became known as Walnut Creek–so named for the native species of Californian walnut trees that grew in the area. It further grew in population when a post office and railroad station was built in the area.
This area, in particular, garners a lot of love and visits from walkers, bikers, and hikers because of its famous Iron Horse Trail. This area is also known for its large spread of undeveloped land. It contains hills, potential parks, and beautiful forests that are more or less untouched.
Its population of 69,825 people typically use public transport and bikes to get around the area. Walnut Creek also has numerous schools, high-end retail stores, and libraries.
Walnut Creek is a great place for many families to settle and start a family. Yet not all of these families will be successful in their attempts to produce a child. They require the services of surrogacy in California. You could become a surrogate in Walnut Creek and help them and many other struggling families. How you become a surrogate? What does it entail? Read on to find out!
Surrogacy in California
Gestational surrogacy involves the process of IVF and an embryo transfer. The intended parents donate egg and sperm cells to a fertility clinic. The specialist places those cells in a petri dish where they combine and fertilize to make an embryo. That embryo is then placed inside of the surrogate mother through a process called embryo transfer. Both IVF and embryo transfers are relatively easy procedures. Surrogates can walk in and out of the clinic without needing to stay overnight depending on their fertility clinic and the fertility doctor's orders.
So long as the embryo is taken and accepted by the body, a healthy pregnancy will stem from there. As a surrogate, it's your job to make choices that will provide a healthy pregnancy for the next nine months. That's all you need to do, however. As a mother to your own children, you should be no stranger to pregnancy.
At the end of nine months, you'll give birth and the baby will be delivered to its parents. Throughout this process, you are given compensation for your efforts and service. Surrogacy can be an easy way to make additional income. Yet it also has the added bonus of being fulfilling work. You're helping a set of parents who would otherwise be unable to have a child of their own.
How do you become a surrogate in Walnut Creek? It all begins with knowing about the surrogacy qualifications of the surrogate agency that you're interested in joining.
Surrogacy Qualifications
Before you can become a surrogate at a surrogacy agency in California, you have to meet the criteria they have for their surrogates. This is to help promote a healthy pregnancy for both the surrogate mother and the surrogate baby. At our surrogate agency, Made in the USA Surrogacy, we have the following criteria.
You must be a legal resident of the United States or a legal immigrant.
You must have had a successful birth before. It's alright if you've had a miscarriage in the past as well. However, we must have paperwork that proves you've had a successful birth. A successful birth describes a pregnancy and birth that didn't have any complications.
For the health of the surrogate, we ask that our surrogates are between the ages of 23 and 38 with a BMI between 19 and 30. You should also be drug-free, a nonsmoker, and not possess an alcohol addiction.
Our surrogate mothers must also be financially secure.
Finally, we ask that you have a physical and mental evaluation prior to joining our surrogacy agency in California.
Compensation
So, if you meet the qualifications of an agency and join them, how much compensation in Walnut Creek can you expect? Compensation and benefits packages vary according to each agency. At ours, you can expect a generous $50,000 per surrogate job. That is easily enough money to help put a child through college or to tuck away for a rainy day. This amount is typically broken down into monthly installments of $4,250.
You can see a sample of what some of the breakdowns of this money can go into.
Base compensation: $40,000
Twins/multiples: $5,000
Monthly allowance: $250
Experienced Surrogate bonus: $5,000
Maternity Clothes: $1,000
Housekeeping: $2,000
It's also possible for your spouse to earn an income. They can receive up to 10 days of work pay if they have to miss work in order to take care of you. You can also earn extra money if the family desires a set of twins or multiple children. Also, once you become an experienced surrogate, you can earn even more with us.
For a full description of our compensation, check out our website.
Steps to Join Us
If you want to become a surrogate with our agency, then here's how you can get started. First, you should fill out the online intake form on our website. This form will help us determine whether or not you meet the criteria that we have for our prospective surrogate mothers.
Once that has been approved, you'll be able to fill out the official surrogate application form. Should you require help, we have an agency coordinator who can help you through the process.
While you wait for the application to be approved, you'll want to start putting together and submitting paperwork for us. We'll need photos of your family and medical records detailing your successful birth. Those records should cover your pregnancy as well as the hospital visits that you had. Because putting together medical records can take time, it's best that you get started with this part as soon as possible.
We'll also need you to contact your OBGYN for a clearance letter.
Finally, you'll need to have a PAP smear performed within a year of applying with us.
Joining the Agency
Once you've joined our agency from Walnut Creek, you'll be able to access the numerous resources that we offer. Some of those include helping find a surrogate attorney and surrogate health insurance.
The surrogate attorney is important in the initial steps after being matched with the intended parents. To make sure that the process of surrogacy goes smoothly, you'll sign a surrogate agreement with the intended parents that basically details the birth plan and other aspects of the pregnancy. It's an agreement that keeps everyone beholden to the details that they discussed.
Before the process of surrogacy can even truly begin, you'll also need surrogate health insurance. Your current health insurance likely doesn't cover anything to do with being a surrogate. Even if it seems like it does, most traditional insurance companies don't know how to determine claims.
Because of that, you'll need surrogate-specific health insurance. This can be difficult to find even in a surrogate-friendly state like California. We can help you. We have numerous partnerships with insurance companies to help provide you with coverage.
Another aspect of joining our agency is that you are also able to connect with the other surrogate mothers that we have. For first-time surrogates, you likely have a lot of questions that only another surrogate can answer. You can reach out to our experienced surrogates for their advice and tips on how to be the best surrogate possible. They're also there for emotional support after you've given birth to the surrogate baby and throughout the entire process.
Finally, a benefit of joining our agency is that we can help you find intended parents who are legitimate. It can sometimes be dangerous to try and be a freelance surrogate. You may meet intended parents who aren't concerned about your health as much. Or you might even be scammed. The intended parents may not pay for certain elements of the pregnancy. By using our agency, we provide safety measures to ensure that both the surrogate mother and the intended parents are as safe as possible throughout the experience.
Get Started Today
If you live in Walnut Creek, California, and you want to include a second income without completely changing your lifestyle, then you might want to consider becoming a surrogate. You can still work and be a mother to your own children while being a surrogate. If you're interested, contact us today for information.
CONTACT US
If you have any questions, please give us a call anytime. Phone: (916) 226-4342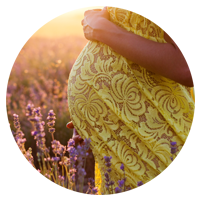 California Surrogacy