Become a Surrogate in Vallejo
Boutique Surrogacy Agency Based in Northern California
We connect surrogates with intended parents in Roseville, Sacramento, the San Francisco Bay Area, Los Angeles area and beyond
Become a Surrogate in Vallejo, California
City of Vallejo, CA
One of the coolest aspects of living in Vallejo, California, is that you're surrounded by diversity. In fact, Vallejo was named the most diverse city in the United States thanks to a study that was performed by Brown University in 2012. With so many people of all backgrounds living together in the same area, it has become a place of open-mindedness and appreciation of different cultures.
It's also a beautiful city. It rests on San Pablo Bay and also offers a lot of entertainment. One of its most popular attractions is the Six Flags Discovery Kingdom theme park. It's also home to numerous universities and schools.
Vallejo has a population of around 121,913 people. Artists have also flocked to the region because of its more affordable rental rates and larger working areas. They've been working with officials to revitalize the downtown area and help bring art and culture to the city of Vallejo.
Despite its vibrant cityscape and thriving population, you may still find the need for additional funds. Yet you may not have the time to add in a second job. One way that you can easily bring in extra money is through surrogacy in California. Surrogacy involves the process of carrying another couple's baby to term and then delivering it for them.
You can not only make a generous amount of money, but you can also help a pair of intended parents who want nothing more than to have a baby of their very own. Fate has decided that their own bodies aren't quite up for the task. Yet you can help them with that miracle.
If you're interested in learning about how to become a surrogate in Vallejo, California, then read on!
How to Become a Surrogate in Vallejo, CA
There are a few things to keep in mind when you're thinking about joining a surrogate agency to get started with becoming a surrogate. The first is that being a surrogate is a lengthy process. You shouldn't expect to become pregnant immediately and be done in nine months after signing with a surrogacy agency in California. It takes longer than that.
For one, it can take several months just to get all of the proper paperwork that you need in order to join an agency together. Medical records, especially, can take some time to acquire and put together. Then you need to be matched to a set of intended parents through the surrogate agency. Depending on how many parents there are looking for a surrogate, this can either be quick or quite slow.
Then there are the fertility treatments. These are appointments in which you either receive medication or injections. They're designed to help you with the embryo transfer part of IVF. That alone can take anywhere from a month to several months.
Once you're finally pregnant, you have the standard nine months of pregnancy to get through. After birth, you may want to give yourself a month or two to simply rest. In total, you're looking at spending a year, at the very least, on a single surrogate job.
If you can devote that much time to the process of surrogacy, then you may be an excellent candidate for surrogacy in California.
There are a few steps that you need to take before you can become a surrogate. The first is to locate a surrogacy agency in California that you wish to join. The second is to work on meeting the surrogacy qualifications that the agency asks of you. Then you can apply for the agency. Once that's done, you'll be able to take a backseat and allow the agency to do some legwork for you. Then there's the fertility appointments, the pregnancy, and the birth. That's what being a surrogate is like in a nutshell.
Compensation for Surrogacy in Vallejo, CA
Besides giving parents the chance of being a parent to their very own child, you'd likely want something to take home, so you can feed your own kids. On average, most surrogates can make around $50,000 per surrogate job. There are some instances where a surrogate can even make more. An experienced surrogate, for example, can often take home bonuses because they've proven they can carry a healthy pregnancy for the full-term.
To understand how the money is divided up or what it can be used for, here is a list of the breakdown of that $50,000.
Base compensation: $40,000
Twins/multiples: $5,000
Monthly allowance: $250
Experienced Surrogate bonus: $5,000
Maternity Clothes: $1,000
Housekeeping: $2,000
You don't have to spend all of your money in these categories. You might save some in one category and use it elsewhere. Or you may just choose to save the money entirely. Essentially, it's yours to do what you like with, provided that you are making healthy choices for a healthy pregnancy along the way.
It's also possible for your spouse to make money. Our agency offers work pay of up to 10 days should your spouse have to miss work in order to take care of you.
Surrogacy Qualifications
Before you can join an agency like ours, Made in the USA Surrogacy, there are a few qualifications that you need to satisfy. These are designed to help offer our intended parents healthy surrogates who can provide a healthy pregnancy for their child. Some of the intended parents only have a few shots at potentially conceiving a child. They need extremely healthy surrogate mothers in order to provide a safe environment for that delicate embryo to grow.
To join us, you must satisfy the following qualifications.
We first ask that you are a legal resident or a legal immigrant in the United States.
We also ask that you have a BMI between 19 and 30. You should also be between the ages of 23 and 38. To cut down on potential health risks, you should also be a nonsmoker and not be addicted to any drugs or alcohol.
You must have had at least one successful birth prior to joining us.
You must be financially secure.
Finally, we ask that you have a physical and mental evaluation before joining our agency.
The Process of Surrogacy
Before you can become a surrogate with us, there are a few steps to take. The first is to take the online intake form that shows us that you satisfy our qualifications. Then you can fill out the official surrogate application form. From there, you'll need to submit a few things to us.
The first is easy. We'll need a few photos of your family. The second is a bit more difficult. We require paperwork, such as medical records, of your past pregnancy and your hospital visits. The third is a clearance letter from your OBGYN.
Finally, you'll need to have a PAP smear performed within a year of applying with us.
Once those steps have all been completed, you'll be able to join our agency as a surrogate mother. We'll begin working on matching you with some intended parents. We'll also help you find a surrogate attorney and surrogate health insurance. Both are mandatory for the next few steps.
After you have been matched with intended parents, you'll meet with the surrogate attorney to create a birth plan. You'll also discuss other details about the pregnancy. This is known as the Surrogate Agreement. You'll follow the agreement to the letter throughout the journey.
With that made and signed, you'll be able to start fertility treatments for the embryo transfer. The intended parents will also be preparing themselves for IVF. When the day finally arrives, the embryo that was created through IVF will be placed inside of your body. If the fertility treatments were successful, your body will accept the embryo as its own. It will start to divide and grow.
You're officially pregnant! Over the next nine months, you're able to work, spend time with your family, essentially live your life as you would normally. That's what makes being a surrogate a great investment. It allows you to make additional money without completely altering your lifestyle.
If you are thinking about how to become a surrogate in Vallejo, CA, then you should contact our agency today. We can answer any questions that you have and get you started on the process. Join us today.
CONTACT US
If you have any questions, please give us a call anytime. Phone: (916) 226-4342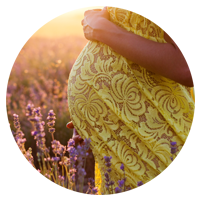 California Surrogacy