Become a Surrogate in Vacaville
Boutique Surrogacy Agency Based in Northern California
We connect surrogates with intended parents in Roseville, Sacramento, the San Francisco Bay Area, Los Angeles area and beyond
Become a Surrogate in Vacaville, California
City of Vacaville, CA
Situated close to both Sacramento and San Francisco, Vacaville is a convenient city that has bolstered itself due to its close proximity to both larger cities. The third-largest city in Solano county, Vacaville has a population of 100,328 people.
Originally the city was a Pony Express stop. Many farmers made their homes there which continued to develop the area.
Currently, it is home to many endangered plant species. Its overall median household income rests around $57,667. Vacaville also has numerous sectors that have led to its development as a large city. For one, it's home to numerous biotechnology and pharmaceutical companies.
Vacaville has also invested in its tourism. With a large lake and beautiful creeks in the area, they've been able to garner tourists looking to engage in watersports. They also hold numerous festivals throughout the year to bring more people in to try local businesses out.
If you're looking to add to your household income in a way that doesn't feel like a second job, then you might want to consider surrogacy. By being a surrogate, you can offer parents who have struggled to conceive a child of their own themselves the chance of having that child. It's emotionally fulfilling work that many women come to love and cherish. It can also pay you a good amount.
Surrogacy in California can be easier than you realize. All you need to do is join a surrogate agency. Made in the USA Surrogacy is a surrogacy agency in California that can match you with intended parents and help you through the process of surrogacy. If you're interested in how to become a surrogate, then read on to find out more about it.
What Does it Mean to Become a Surrogate?
Unless you've been involved with a surrogacy before, you may not understand all that it entails. As a surrogate, you'll be responsible for carrying another couple's child. This couple has struggled to produce a child themselves. It can be due to numerous reasons. The woman's eggs may be damaged. The fallopian tube may be twisted or blocked. A man's sperm cells may be immobile or that might be a small count of them.
Whatever the reason might be, they're unable to have a child traditionally. They seek out services from a surrogate agency to have a surrogate mother carry their baby for them. There are many surrogacy qualifications that you have to pass before you can become a surrogate mother.
This is to help promote a healthy pregnancy for both the surrogate baby and the surrogate mother. It also reassures the intended parents that the woman carrying their baby is responsible and doing everything she can to have a healthy pregnancy.
Surrogacy in California can take anywhere from a year to two years to complete. There's some waiting time for when you're matched with intended parents and during fertility treatments. It may take several months for your body to be able to accept the embryo.
Fertility treatments are part of the IVF and embryo transfer process. IVF, or in-vitro fertilization, is when the intended parents donate their egg and sperm cells. Those cells are placed in a petri dish where they have an easier time fertilizing. When the embryo is formed, it's placed inside of your body through a process called embryo transfer.
If your body has taken to the fertility treatments, the body will recognize the embryo as its own and help it develop and grow. Obviously, after this point, you have nine months to wait until you can deliver the baby.
Because becoming a surrogate can take up a good portion of your time, it's important that you're prepared for the time commitment from the start.
Surrogacy Qualifications
In order to become a surrogate in Vacaville, you first need to find a surrogacy agency in California. This agency will help you find intended parents who are eager to get the process started just like you. Before you can join that agency, however, you need to meet certain criteria that they have. Here's a list of qualifications that you need to pass in order to join our agency.
First, you must be a legal resident of the United States. We also accept legal immigrants.
The second is to have had a successful birth in the past. This is to help show us that you are capable of having a healthy pregnancy.
To further prove that, we ask that our surrogate mothers are between the ages of 23 and 38. They must also have a BMI between 19 and 30. We also want their bodies to be free of toxins. So, prospective surrogate mothers shouldn't be smokers, or have any alcohol or drug addictions.
Prospective surrogate mothers should be financially secure without receiving financial aid.
Finally, we ask that you have a physical and mental evaluation prior to joining us.
Compensation for Surrogate Mothers
While most surrogate mothers find that the emotional rewards of being a surrogate are worth the experience, they also receive monetary compensation. Surrogate mothers can receive anywhere around $50,000. Some can make even more if they're an experienced surrogate mother or are asked to carry a set of twins or multiple children.
For a full breakdown of how the compensation is calculated, you can see some of the details below.
Base compensation: $40,000
Twins/multiples: $5,000
Monthly allowance: $250
Experienced Surrogate bonus: $5,000
Maternity Clothes: $1,000
Housekeeping: $2,000
To see the full list of compensation and what funds are given to help expenses, you can check out our website. It's also possible for your spouse to receive funds. If they have to miss work to take care of you, they can receive up to 10 days of work pay for missing their employment.
The Process of Surrogacy
In order to become a surrogate, you'll need to join an agency. If you meet the qualifications listed above, then you could be an excellent candidate to join our family of surrogate mothers. To determine that, you'll need to first complete an online intake form.
If everything checks out, then you can move on to the official surrogate application form. Should you require help filling this form out, we can offer an agency coordinator to help you through it.
Once the application has been submitted, we're going to need a few documents from you. The first is a set of photos of your family. The second is medical records that cover your pregnancy and hospital visits. Because medical records can take some time to put together, it's best to begin this step as soon as possible. Before you even apply to the agency is a good time to start making those calls. One final document we'll need from you is a clearance letter from your OBGYN.
With all of those submitted, the last thing you'll need to do for us is have a PAP smear performed within a year of applying.
Should everything check out, you'll be officially welcomed into our surrogate agency. We'll start working on matching you with the intended parents. We'll also help you find a surrogate attorney and surrogate health insurance.
The attorney is especially critical to have in the beginning stages. Together with the intended parents, you'll go over the details of the birth plan and other elements to ensure that the experience transpires as smoothly as possible. Should difficulties arise, the agreement can be adhered to. The attorney is present to make everything legal. They're also able to inform everyone of what their rights are and aren't.
With that agreement made, you and your intended parents will begin the fertility procedures that were detailed before. Once pregnant, you're able to live your life as you would normally while pregnant. Some women prefer to go back to work, so they can keep money coming into the house. Others prefer to stay at home and focus on nurturing the baby.
Whatever you decide, you'll have the support of the intended parents, the agency, and the other surrogate mothers connected with the agency. When it comes time for the birth, you'll be taken to the hospital where you'll follow the birth plan that was agreed to before.
With the baby delivered safely into the arms of their intended parents, you can revel in the miracle that you just performed for them.
If you are curious about how to become a surrogate, contact us today.
CONTACT US
If you have any questions, please give us a call anytime. Phone: (916) 226-4342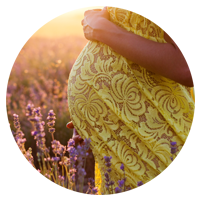 California Surrogacy