Become a Surrogate in Tracy
Boutique Surrogacy Agency Based in Northern California
We connect surrogates with intended parents in Roseville, Sacramento, the San Francisco Bay Area, Los Angeles area and beyond
Become a Surrogate in Tracy, California
City of Tracy, CA
While Tracy was a railroad town and grew in population due to the railroad in the 1800s, most of its recent population growth spurt has been due to the affordable cost of living in the area. It's also considered to be a tranquil area.
Tracy has had quite the infamous past. It was once the scene of the Altamont Free Concert that featured bands like The Rolling Stones and Jefferson Airplane among others. At that concert, violence broke out. Despite that, the area has attracted many performers since with little incident.
Tracy is also making changes to promote sustainable living in the future. It aims to be the second city after Riverside to become a sustainable community.
In 2018, its established population was 91,812 people.
For those women who are looking for a second income that also gives them emotional fulfillment, you might want to think about surrogacy in California. Surrogacy can be a great way to earn extra money while also making you feel like you're changing the world. You leave an impact on the world when you become a surrogate because you've given a set of parents the chance to be a parent to their very own child.
How can you become a surrogate in Tracy, California? Read on to find out!
Overall Process of Surrogacy
A brief and general outline of the process of surrogacy is as follows. First, you make the decision to become a surrogate and commit yourself to it. You can't exactly change your mind when you're already pregnant with someone else's child. Once you're sure you want to become a surrogate in Tracy, then you search for a surrogate agency.
While all surrogate agencies function similarly, each has its own packages, benefits, and functions that differ. At our surrogacy agency in California, Made in the USA Surrogacy, we offer a generous compensation rate for our surrogates. We also offer resources.
There are two main resources that a surrogate agency like ours can provide that you absolutely need. The first is a surrogate attorney. While other attorneys may claim that they're able to help protect your rights when it comes to surrogacy in California, they're likely wrong. Surrogate law is new and developing. It takes an attorney who has devoted their studies to the process to understand all of the rights that the surrogate mother and the intended parents have.
We have a list of surrogate attorneys who are prepared to help you.
We also offer help finding professionals versed in surrogate health insurance. This is a vital part of being a surrogate because you won't receive treatment without insurance. More importantly, we can't always take you on without it. Luckily, we know a few insurance companies who provide policies specifically for being a surrogate. Your traditional insurance policy likely doesn't cover it. This is because they haven't figured out coverage or billing yet.
Once you've decided to join our surrogacy agency in California, you'll be matched with intended parents. We use quite a few different algorithms in order to find you the best set of parents. Once that match has been made, you'll start undergoing fertility treatments for the embryo transfer.
Our agency utilizes gestational surrogacy. That means the intended parents utilize IVF to create an embryo. During IVF, egg cells and sperm cells are donated by them. They're placed into a petri dish where the cells have an easier time finding each other and fertilizing. That results in an embryo. It's placed inside of your uterus or fallopian tube through a procedure known as an embryo transfer.
The fertility treatments that you received will help your body accept the embryo. Once it's been accepted, it will start to grow. You're officially pregnant. What follows is none months of careful eating and living to ensure you have a healthy pregnancy. By the end of those nine months, you'll follow the birth plan that you agreed to with the intended parents.
Once the baby is passed over to its parents, you'll be able to recover and choose what you would like to do from there. Some women in Tracy focus on their families while others sign up for another surrogate job.
That's the process in an overview. You may be wondering how much you can make when you become a surrogate. Those details are provided by the agency that you join.
Compensation
At our agency, we typically offer our surrogates somewhere around $50,000. There are additional factors that can add more or subtract less, too. For example, an experienced surrogate can receive a bonus. Those who are asked to carry twins or multiple children can also receive a bonus. Even your spouse can earn money if they have to miss work. We offer up to 10 days of work pay if they miss their employment.
A breakdown of some of the compensation is as follows.
Base compensation: $40,000
Twins/multiples: $5,000
Monthly allowance: $250
Experienced Surrogate bonus: $5,000
Maternity Clothes: $1,000
Housekeeping: $2,000
For a full list and understanding of our compensation, feel free to check out our website. We aim to make it clear to both surrogates and intended parents how much the process can offer or cost them.
Before you can join our agency, however, we do have a few qualifications that you must meet. These surrogacy qualifications are to help ensure a healthy pregnancy for the surrogate mother as well as the surrogate baby.
Surrogacy Qualifications
For those who want to become a surrogate in Tracy, you must meet the following criteria in order to join our agency.
You must live in the United States or be a legal immigrant in the United States.
Prospective surrogate mothers should be between the ages of 23 and 38 with a BMI between 19 and 30. We also require our surrogate mothers to be nonsmokers and without any addictions to either drugs or alcohol.
You must be financially secure and not receiving financial aid from the government or other organizations.
To prove that you can carry a baby successfully, you must have had at least one successful birth in the past. This means that the pregnancy and birth didn't have complications.
Finally, we ask our surrogates to have a physical and mental evaluation prior to joining us.
Application Process
For those who meet those qualifications, you're welcome to start the application process with us. This involves first filling out the online intake form. This is a measure that helps us determine whether or not you pass the qualifications that we have set up for our mothers.
After that, you can fill out the official surrogate application form.
Either before or during the application process, you'll also need to submit paperwork to us. These include photos of your family, a clearance letter from your OBGYN, and medical records. The medical records should detail your successful pregnancy and the hospital visits that you had while pregnant.
We'll also need you to have a PAP smear performed.
Matching And Beyond
Once you've finished up the application process, you'll be officially welcomed into our agency. We have a family of surrogate mothers who are always around to offer tips and support. They have the kind of experience that can accurately any questions that you have about the process.
Our staff is also ready to help support you through every step of the journey. We offer counseling services if you ever have need of them.
We'll begin matching you with intended parents once all of your paperwork is submitted and cleared. The process can take anywhere from a month to several months. After you have been matched with a pair of intended parents, however, you'll sit down with them and a surrogate attorney to discuss the surrogate agreement.
This is a document that essentially details the birth plan and other elements of the pregnancy. It's to help you understand what the intended parents expect of you while carrying their baby. It also helps them understand what you are and aren't comfortable with.
In regards to the birth plan itself, this typically covers who is allowed in the hospital room with you when giving birth. It also details what kind of birthing technique you'll perform. The most popular choices are either a C-Section or a traditional birth.
With the agreement signed, you'll be able to get started with treatments. Before long, you'll have a healthy pregnancy and be an official surrogate.
CONTACT US
If you have any questions, please give us a call anytime. Phone: (916) 226-4342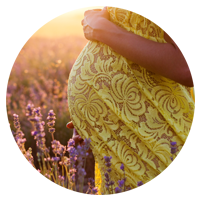 California Surrogacy